कै . सौ. हौसाबाई होमिओपॅथिक मेडिकल कॉलेज मध्ये शिवजयंती उत्साहात साजरी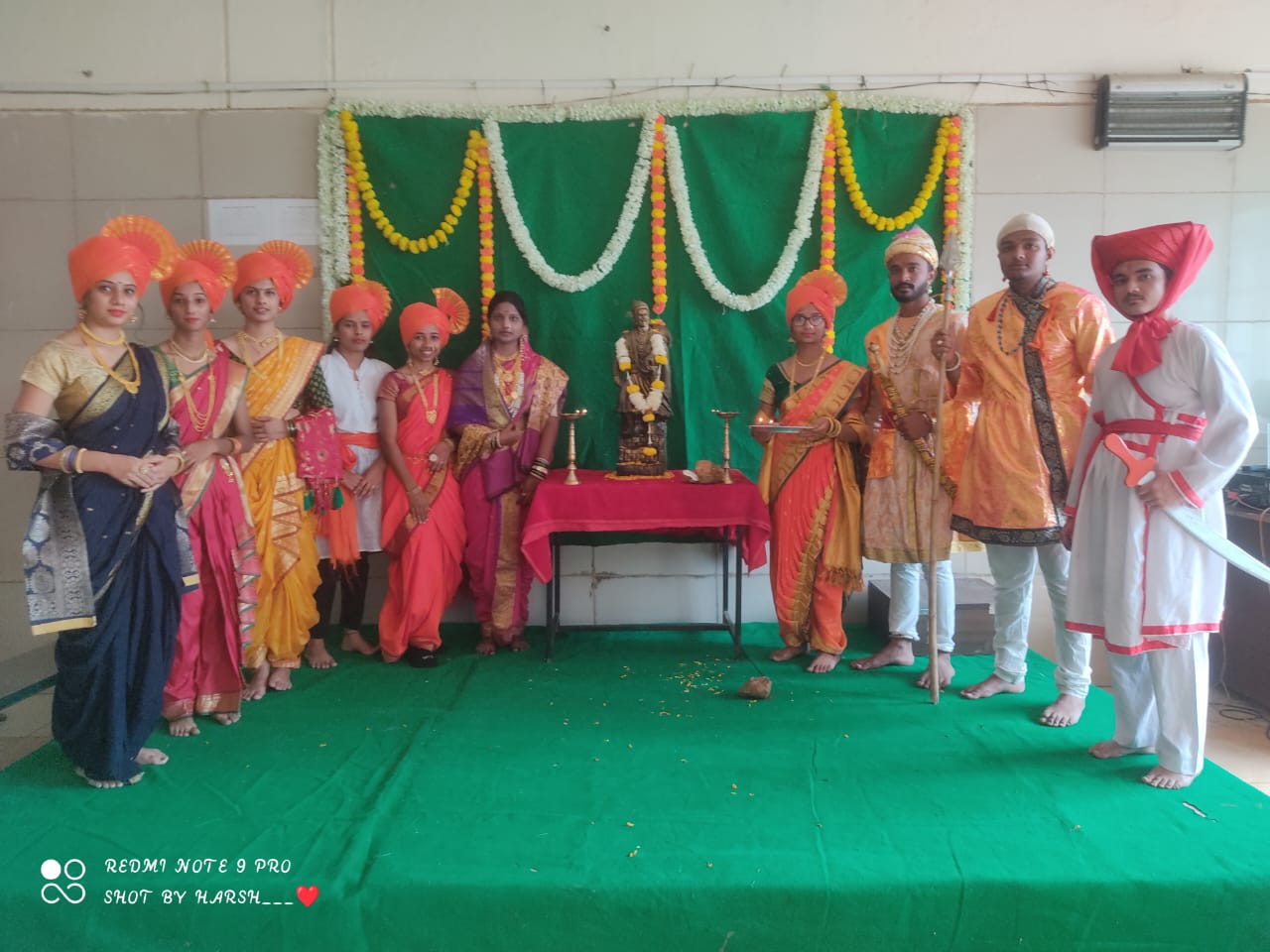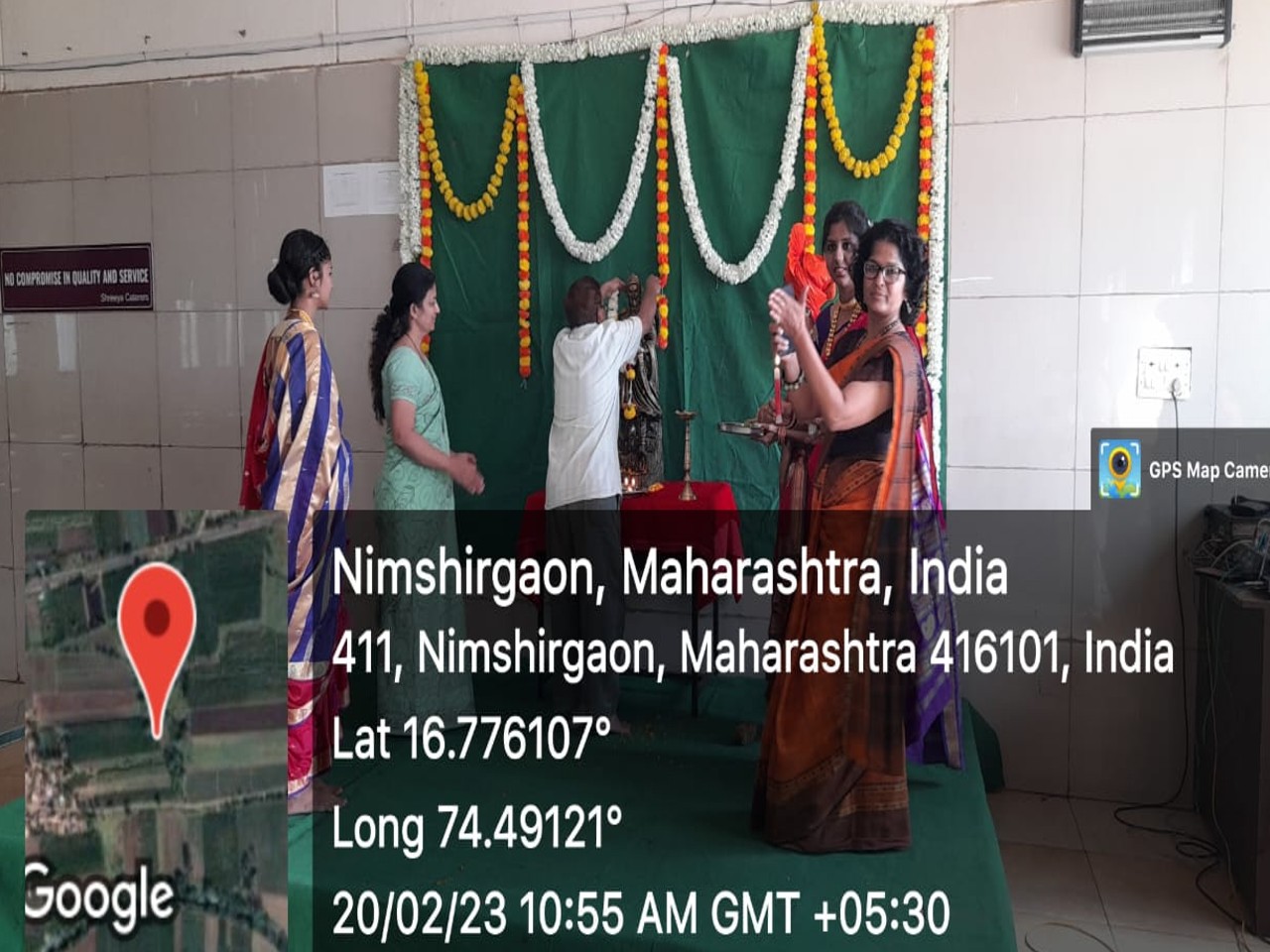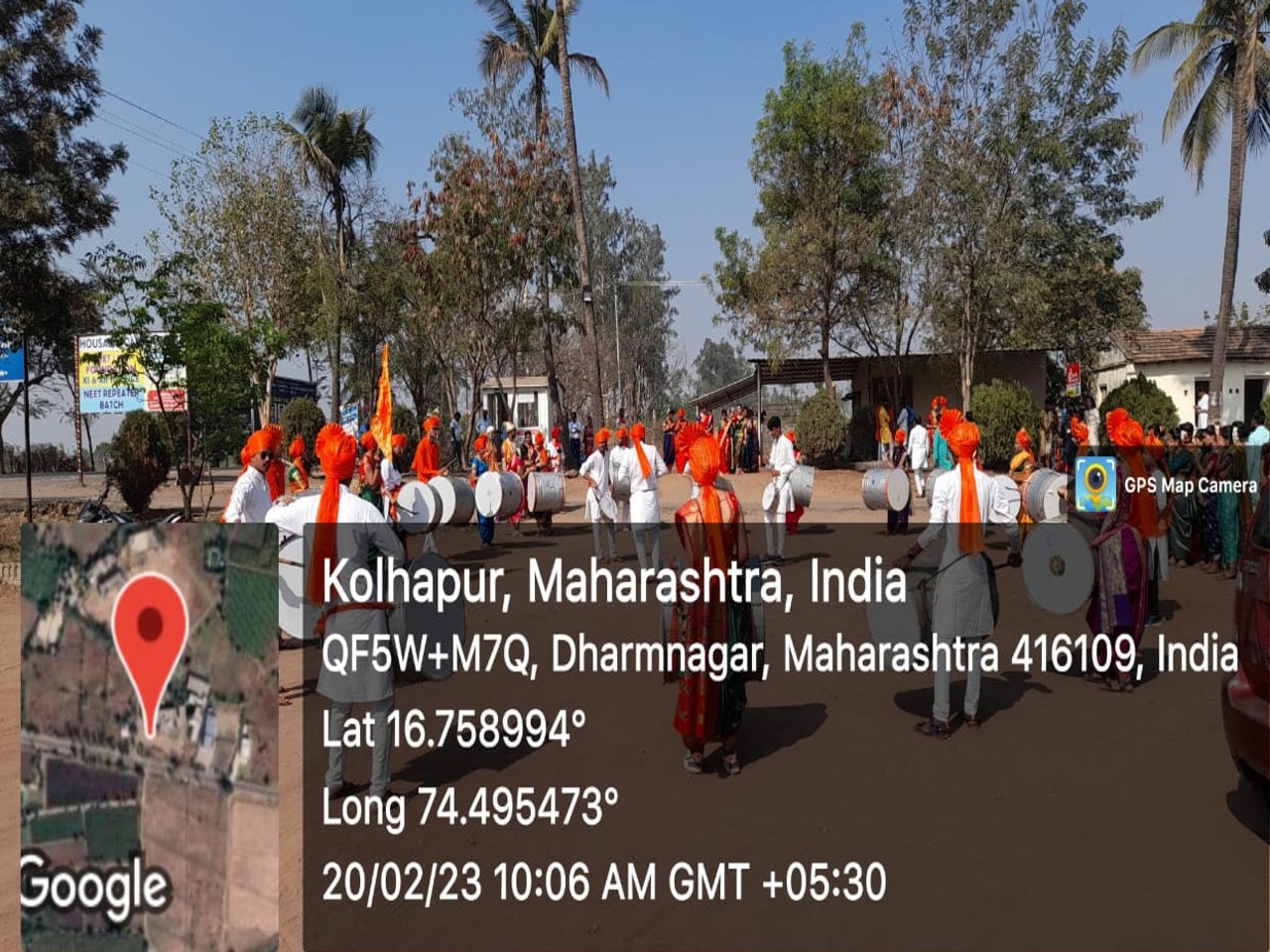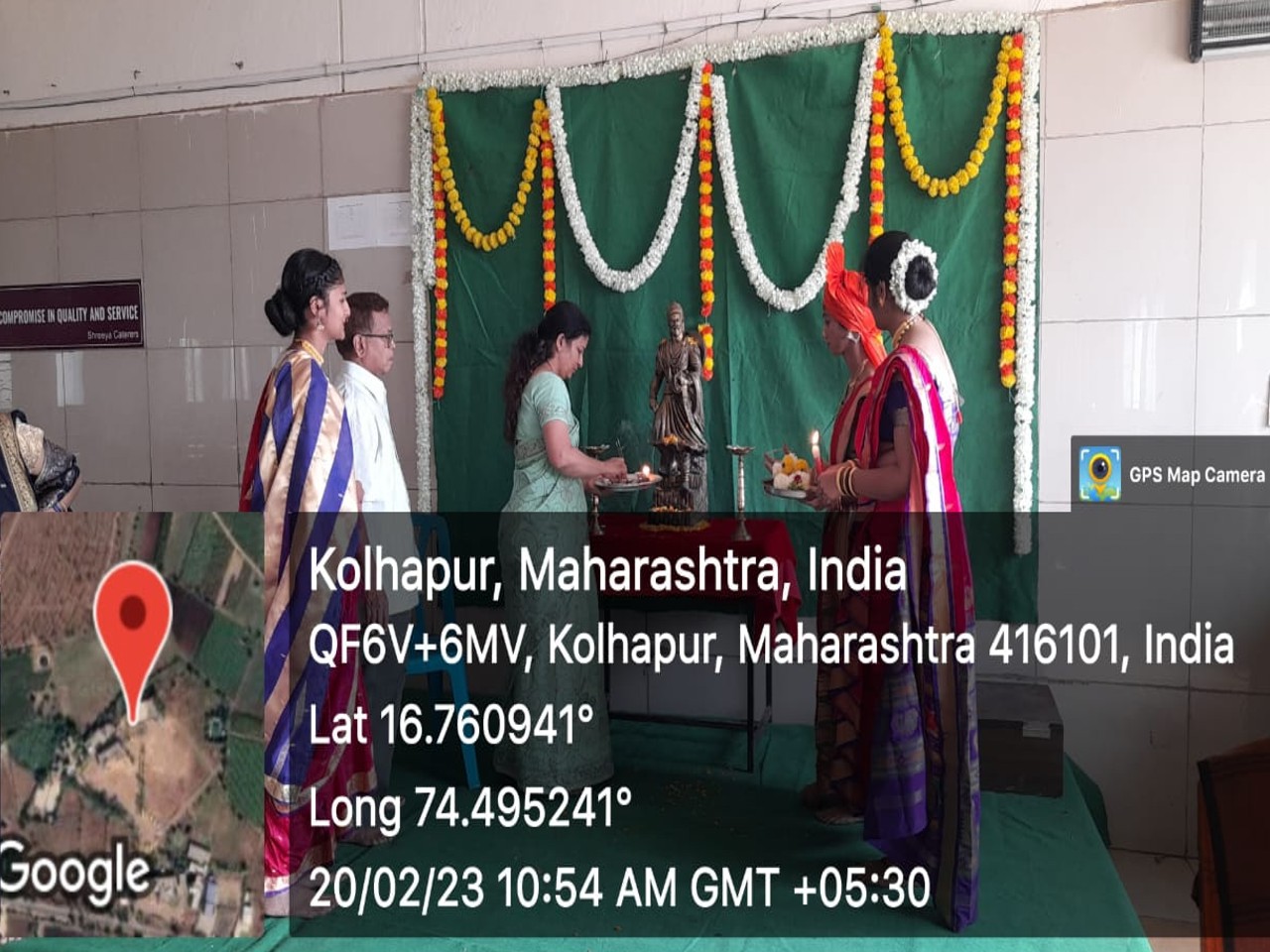 1st year BHMS INDUCTION FUNCTION ,Chief guest Dr . Laxmikant Toshniwal Sir shared his experience with homoeopathy,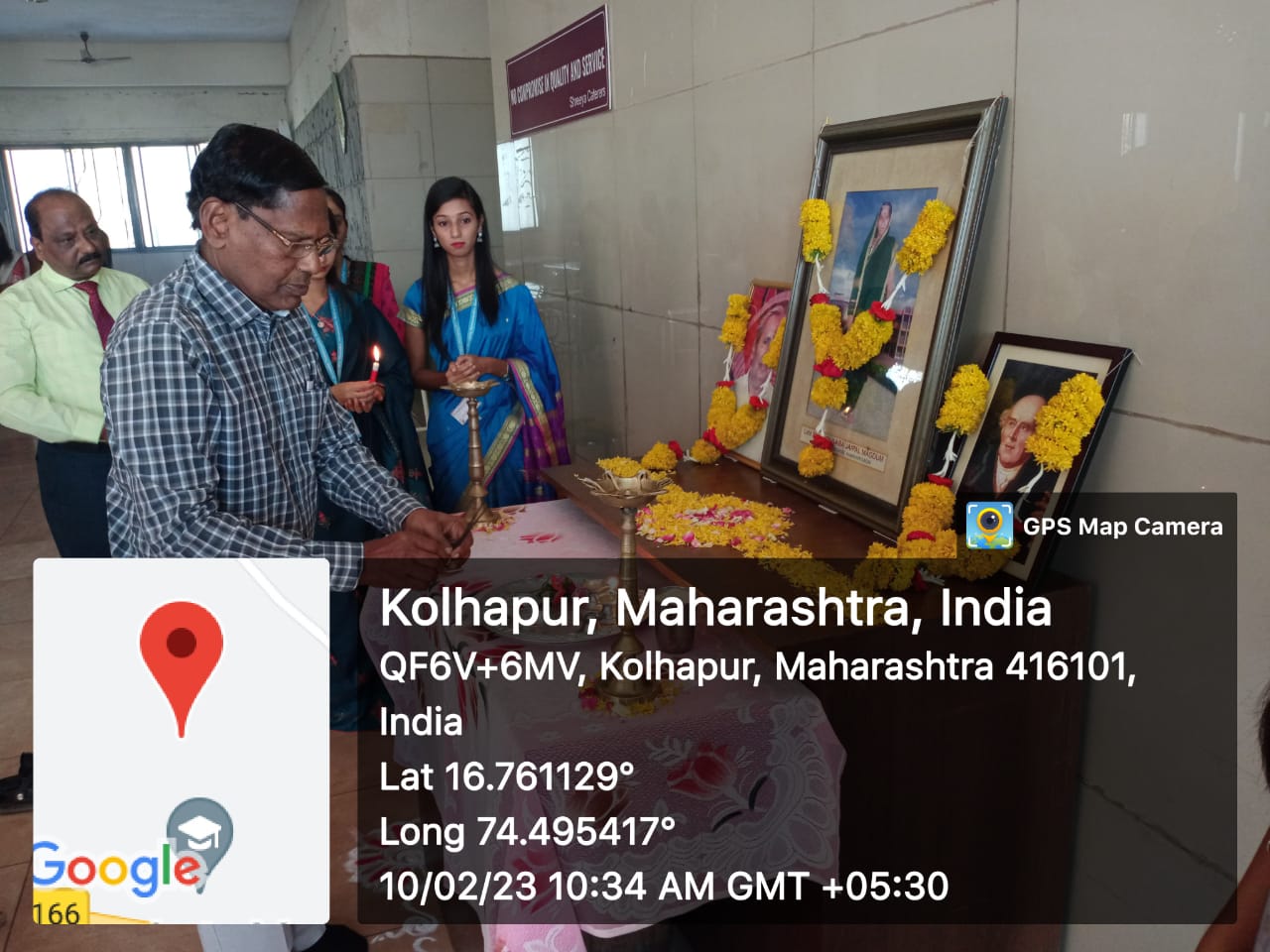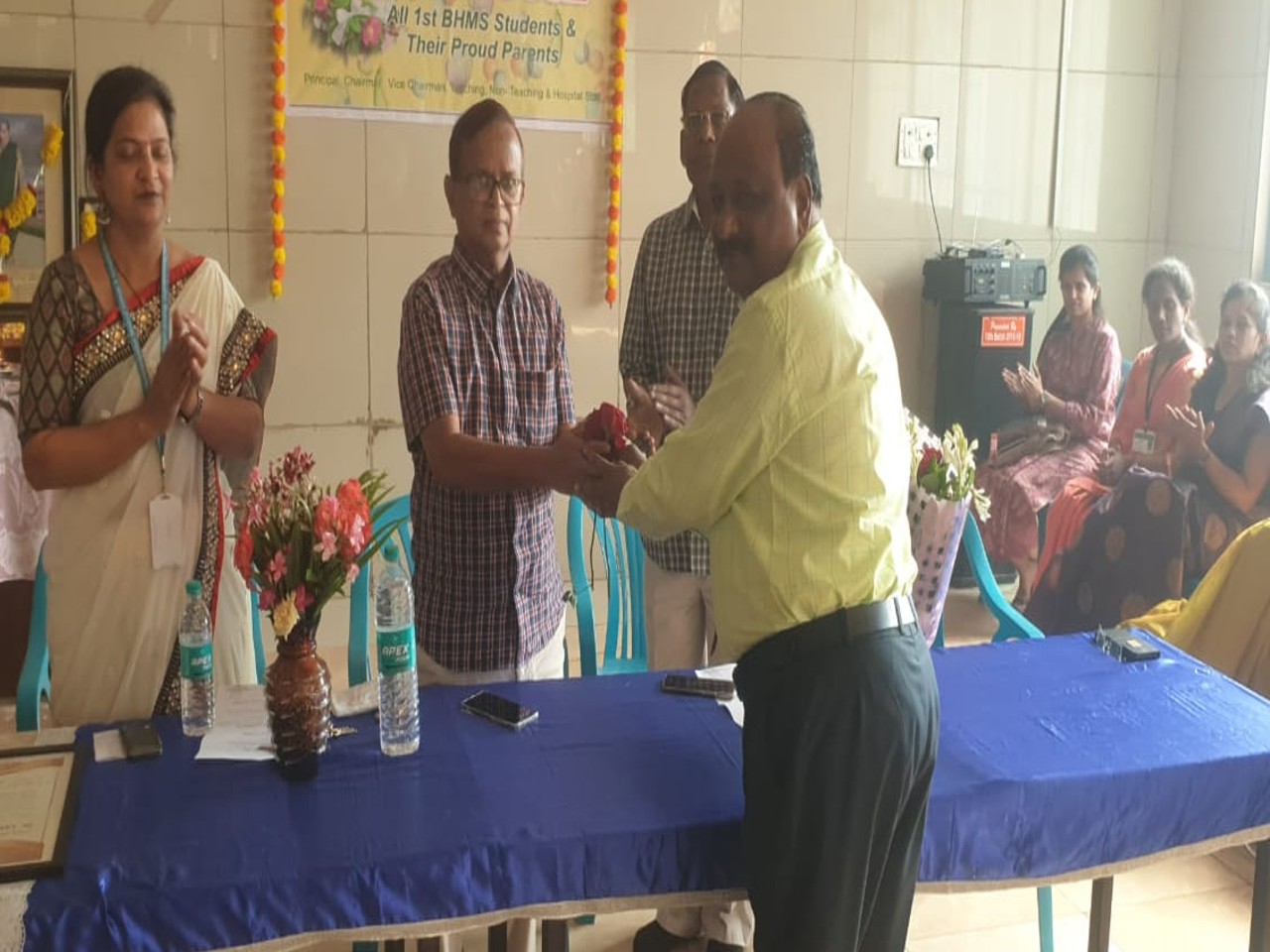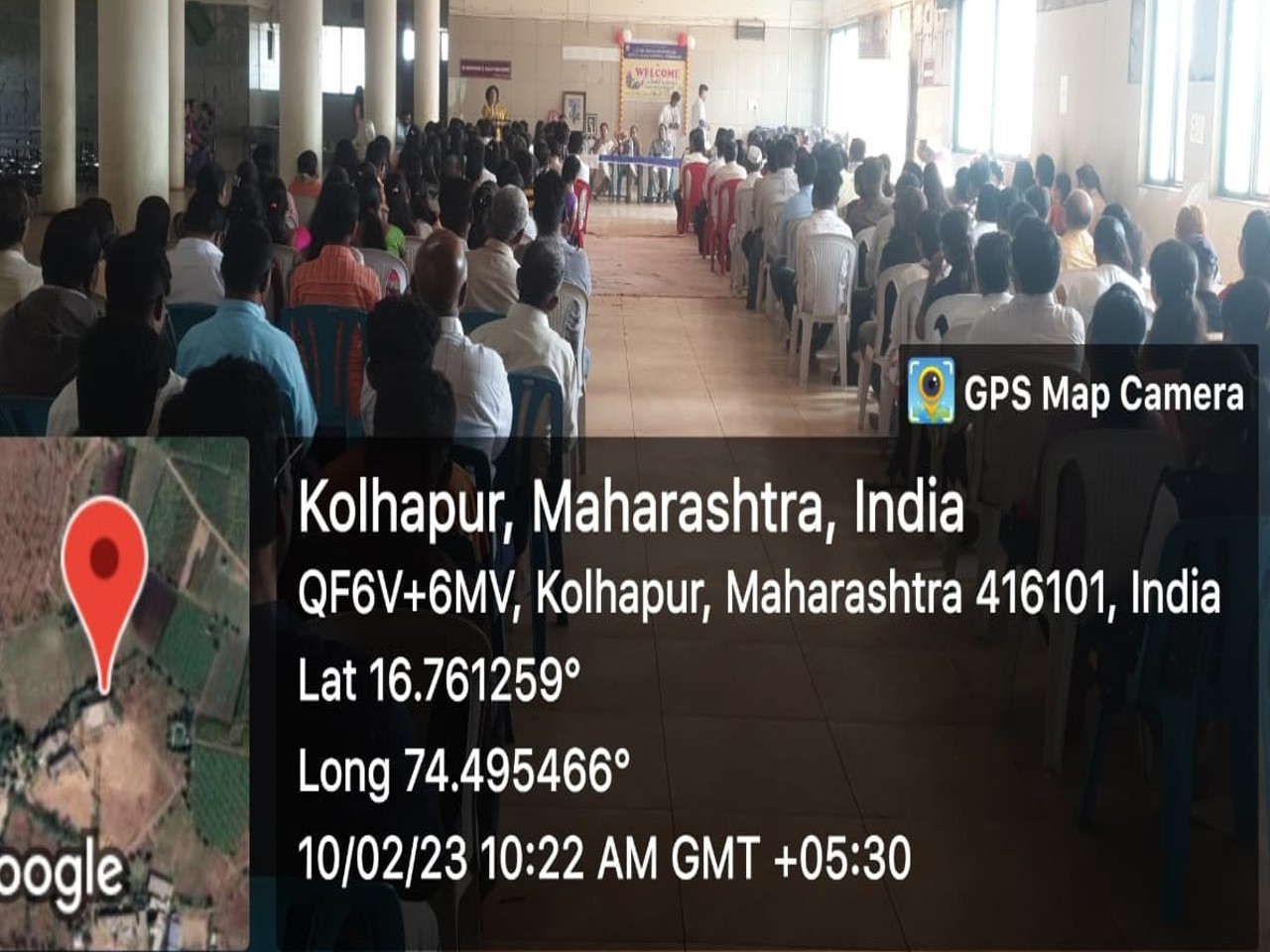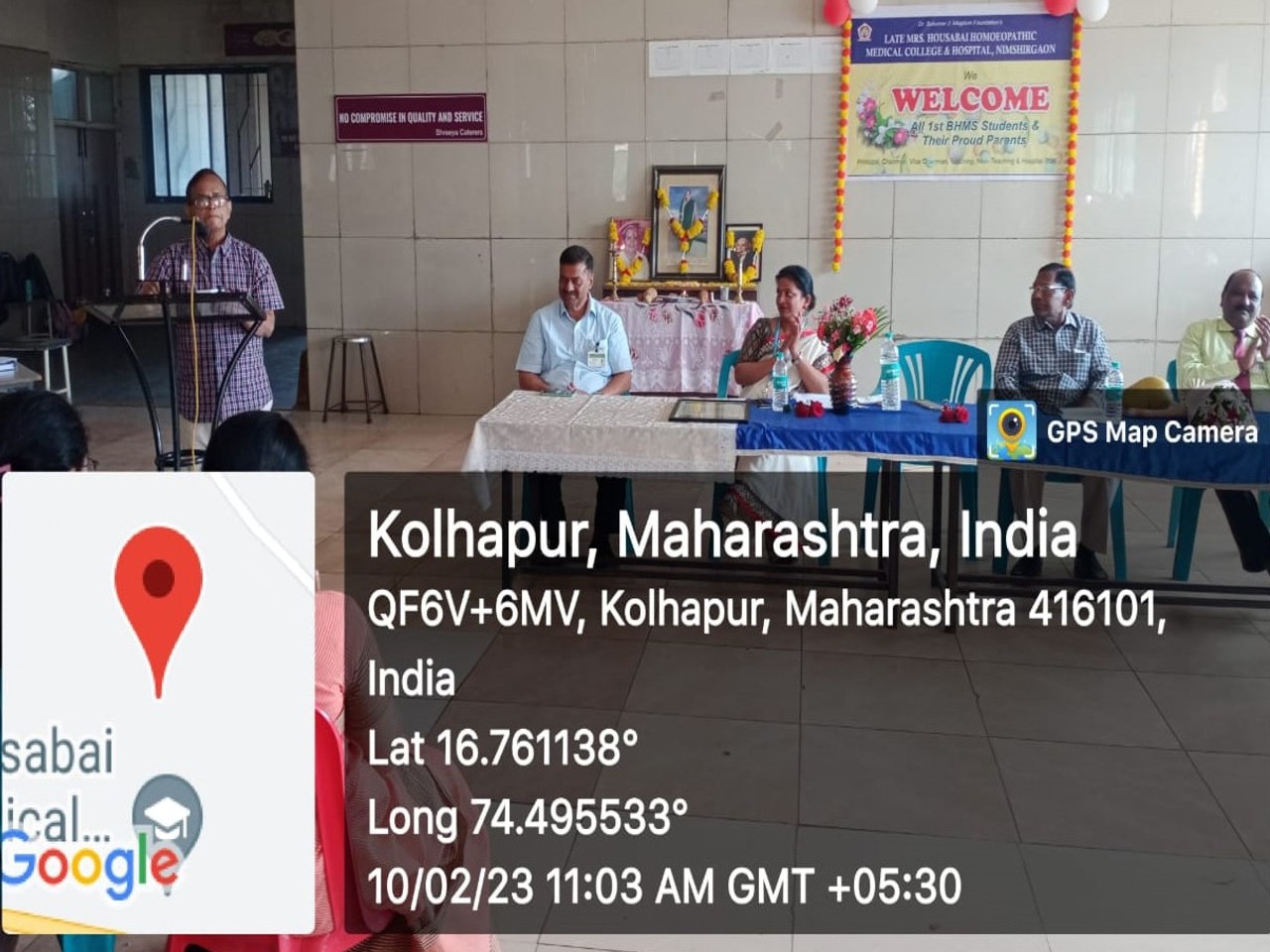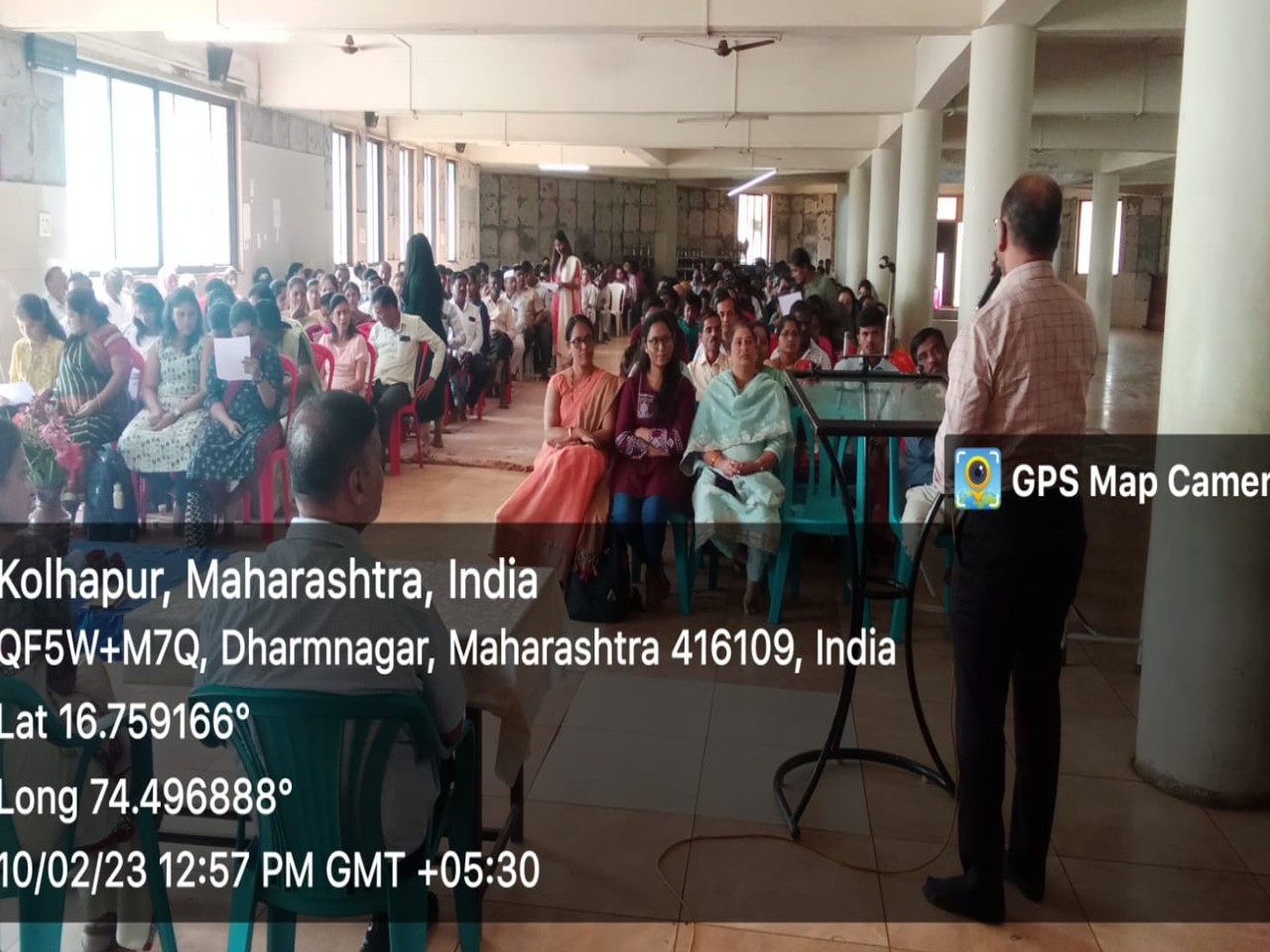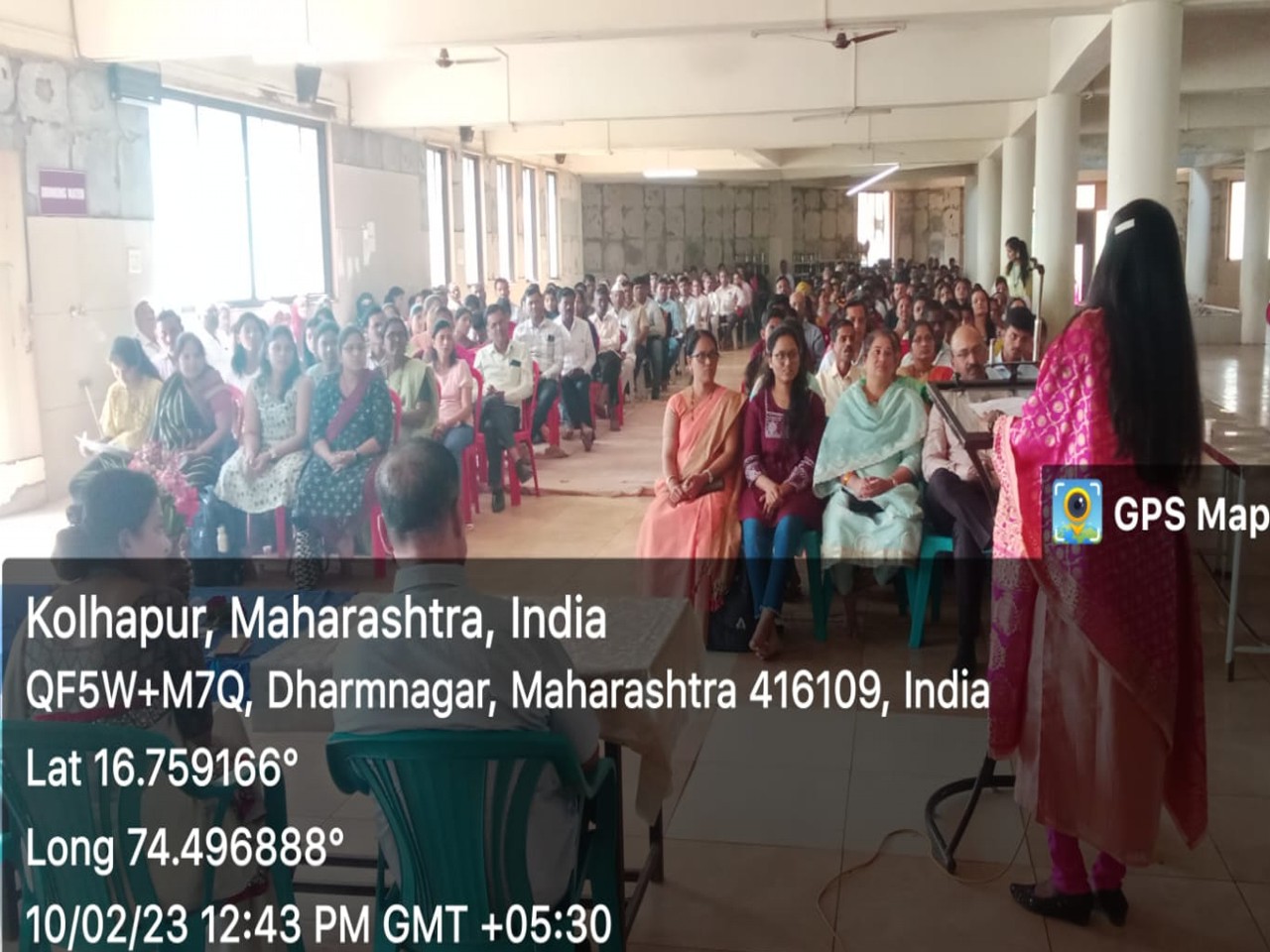 Educational Visit of IV BHMS students to Dharwad Institute of Mental Health and Neurosciences,
Dharwad with sight seeing of Hospet,Hampi,Mysore,Ooty,Coonnor and Coorg.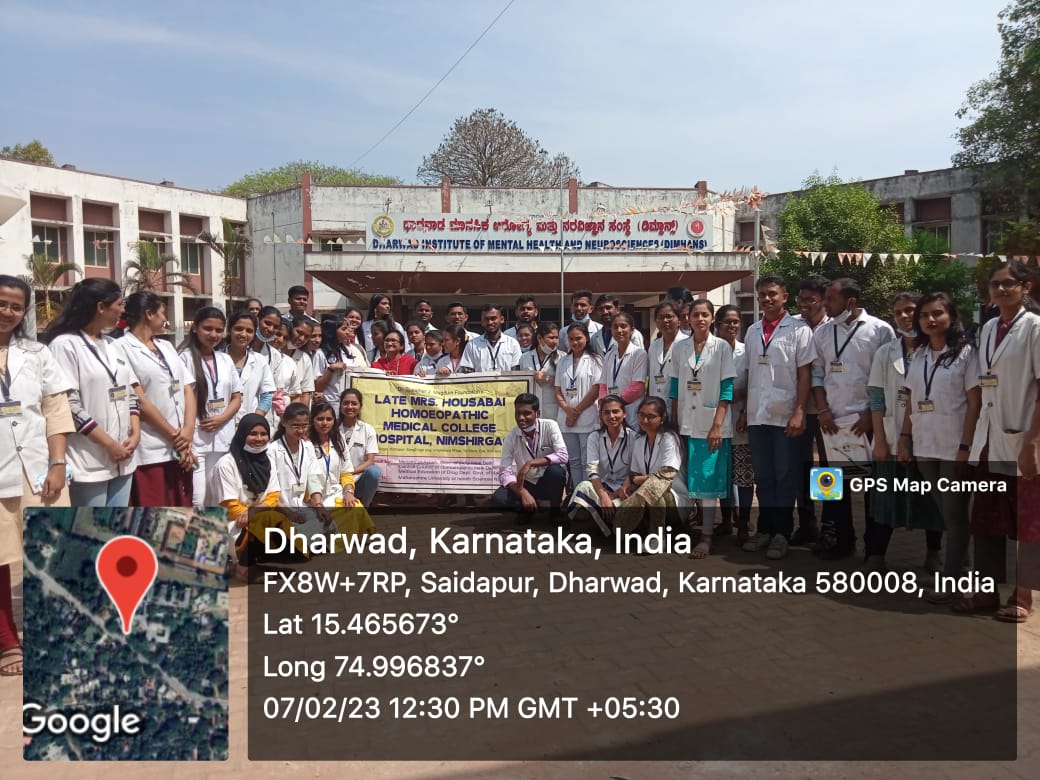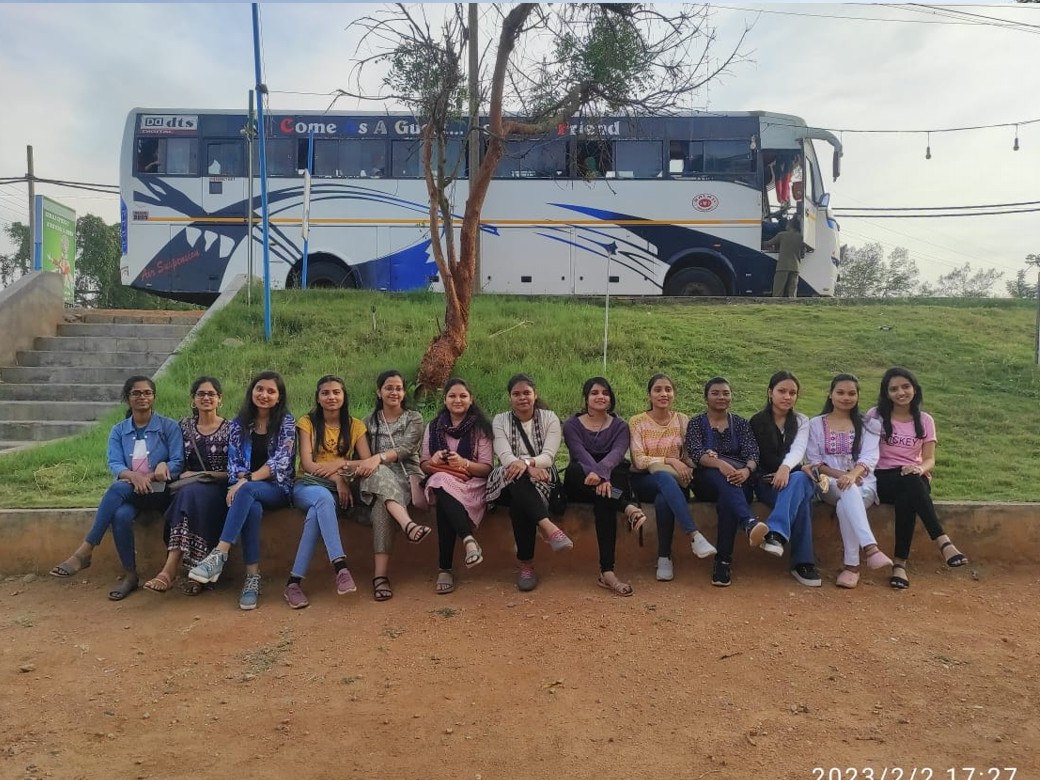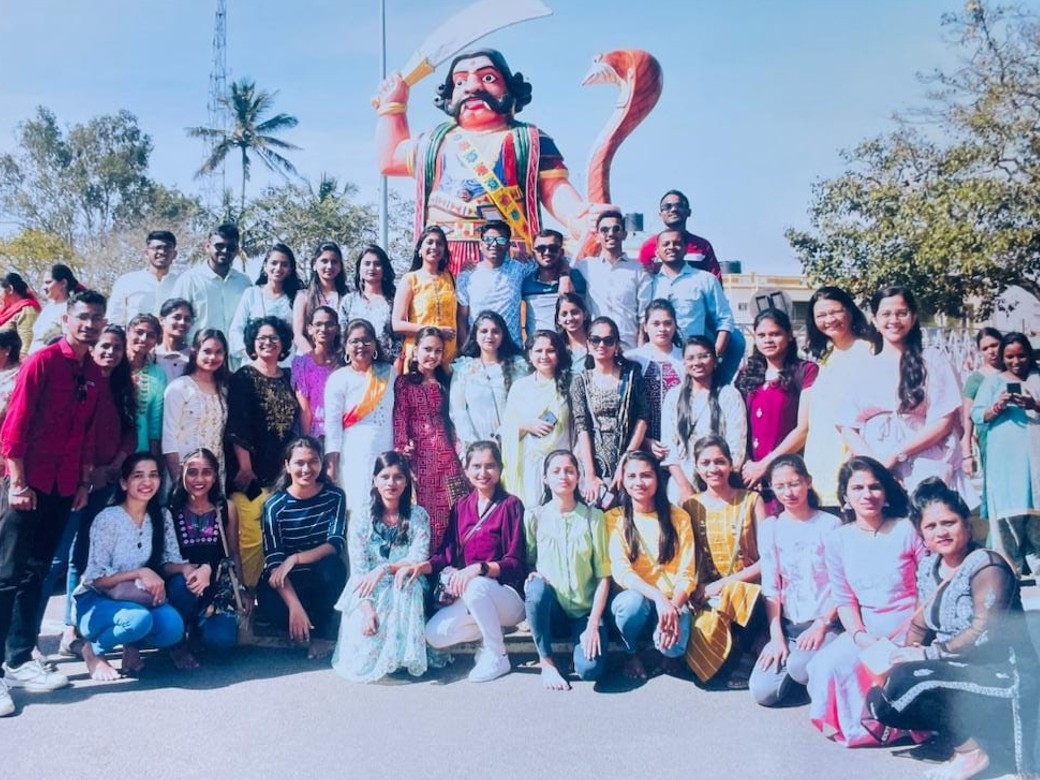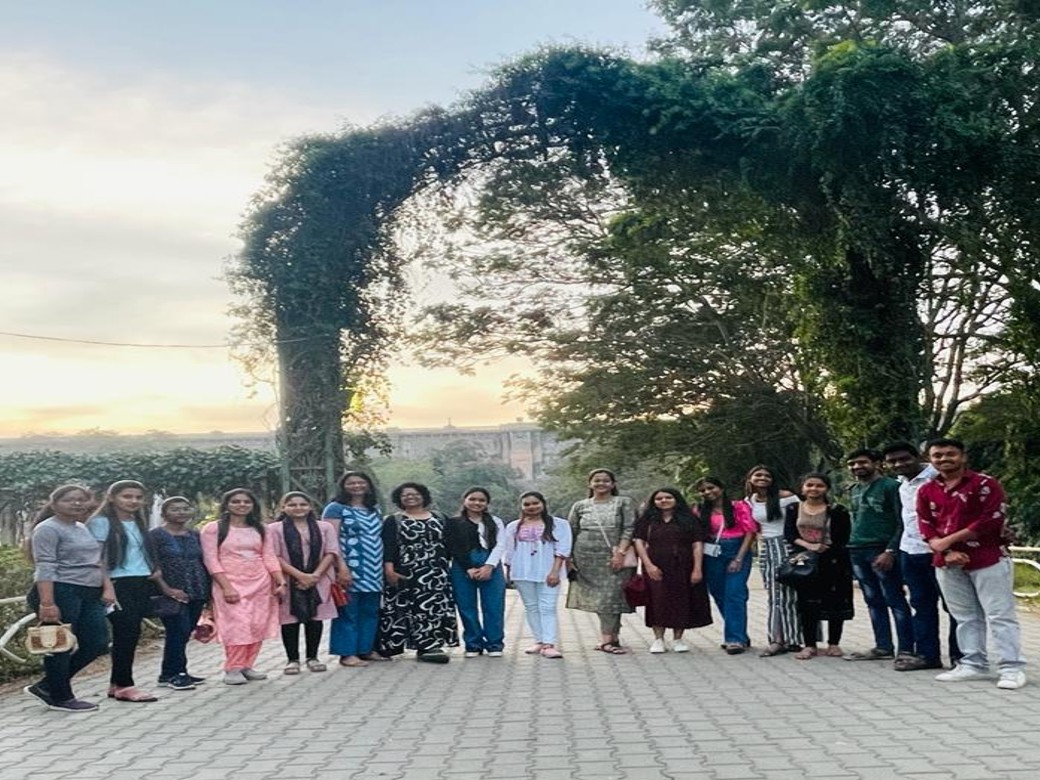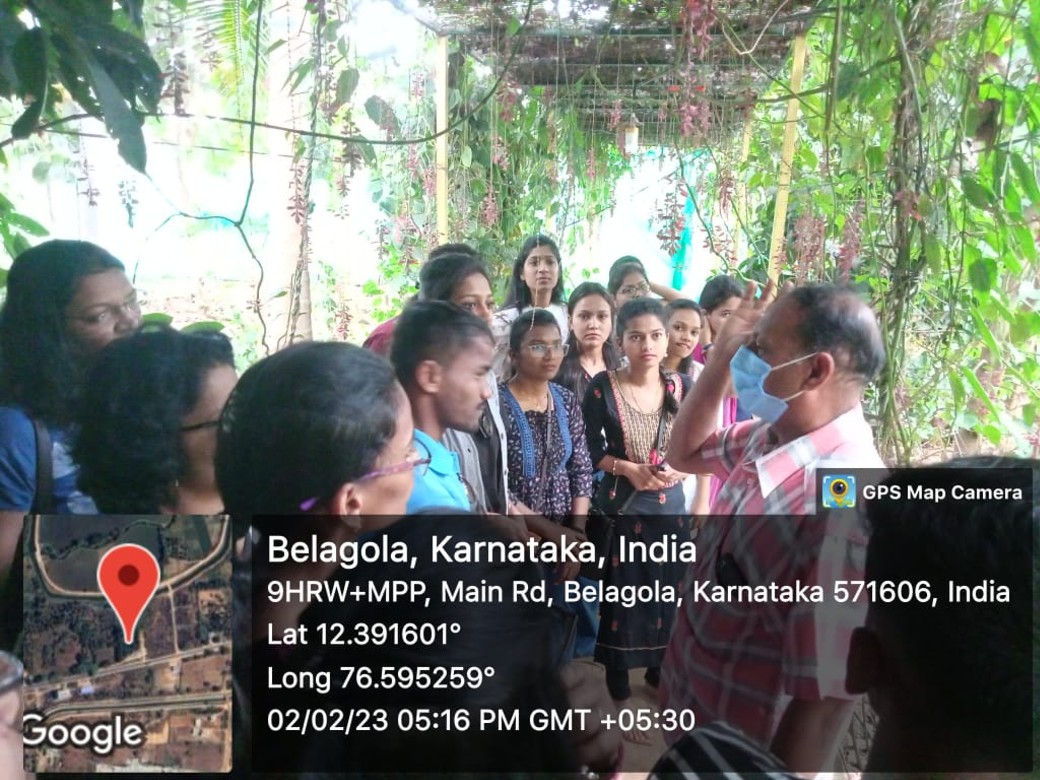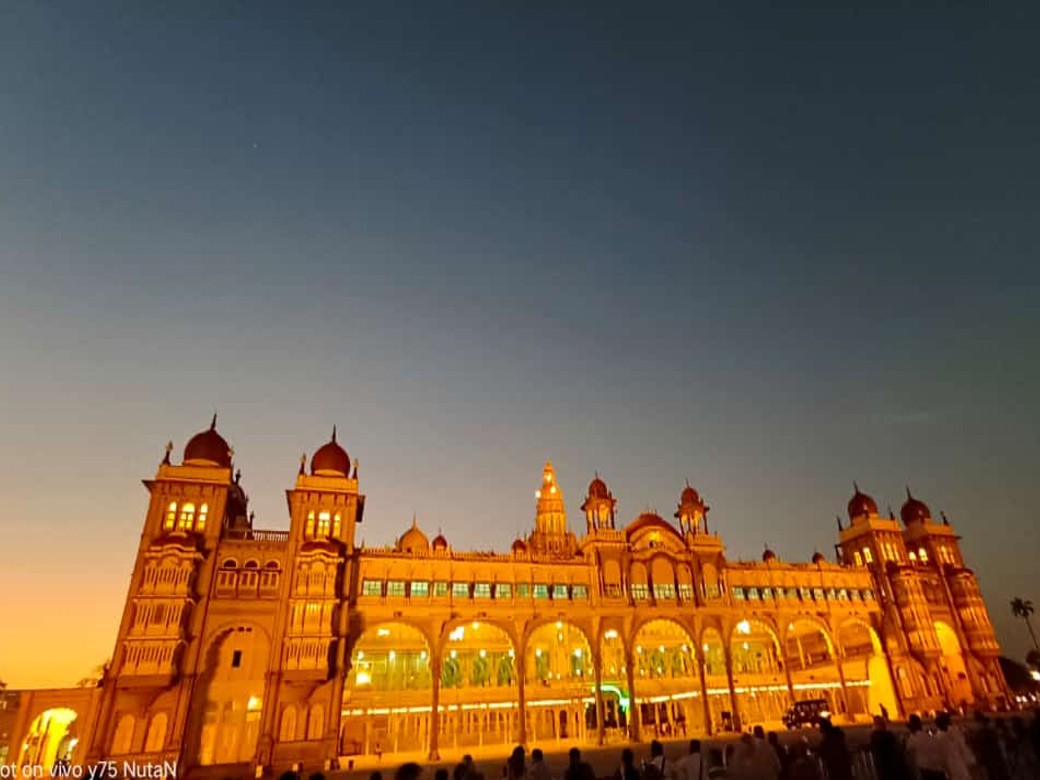 HHMC Community Medicine ,IV BHMS visit to Swabhimani milk dairy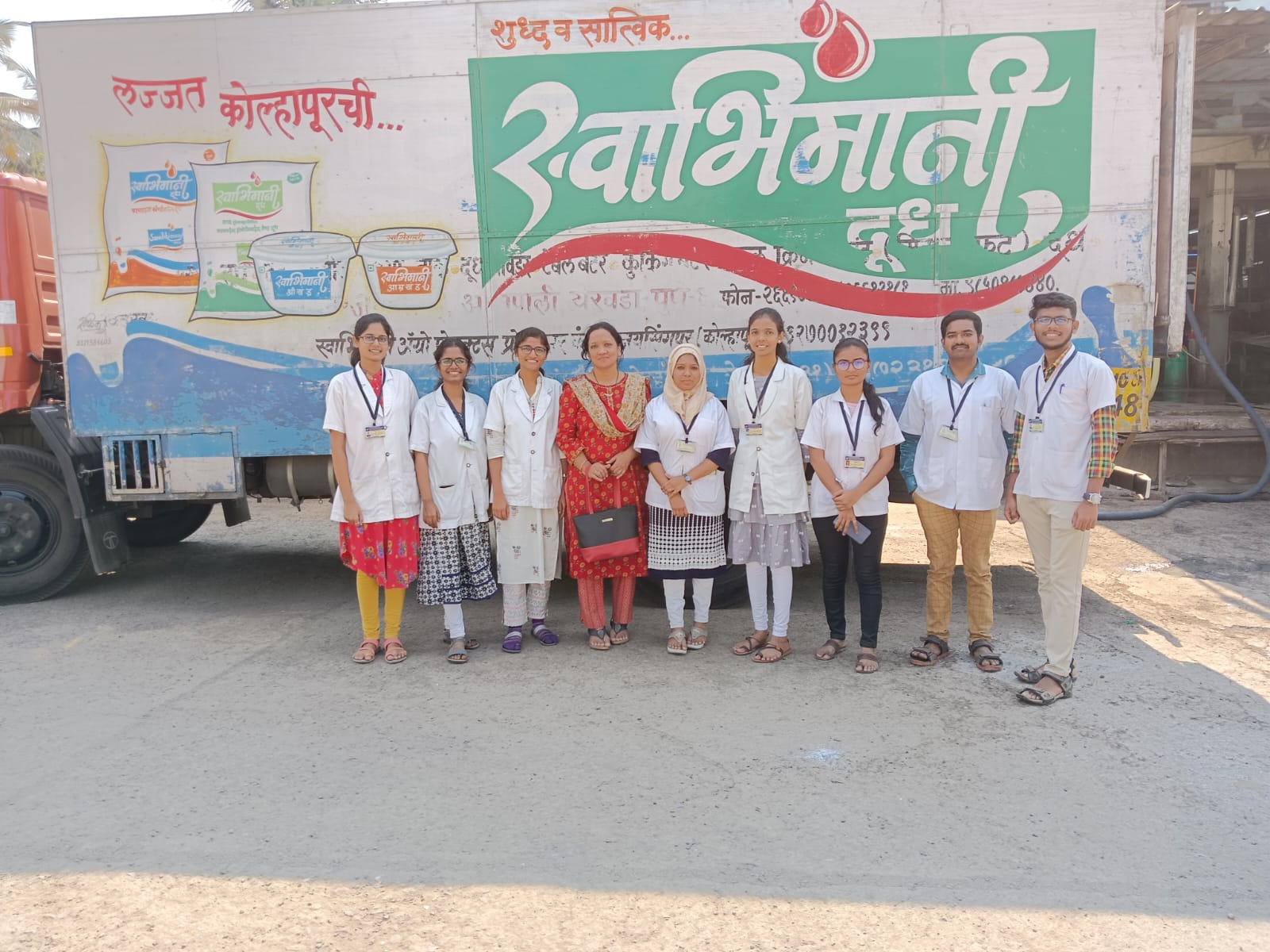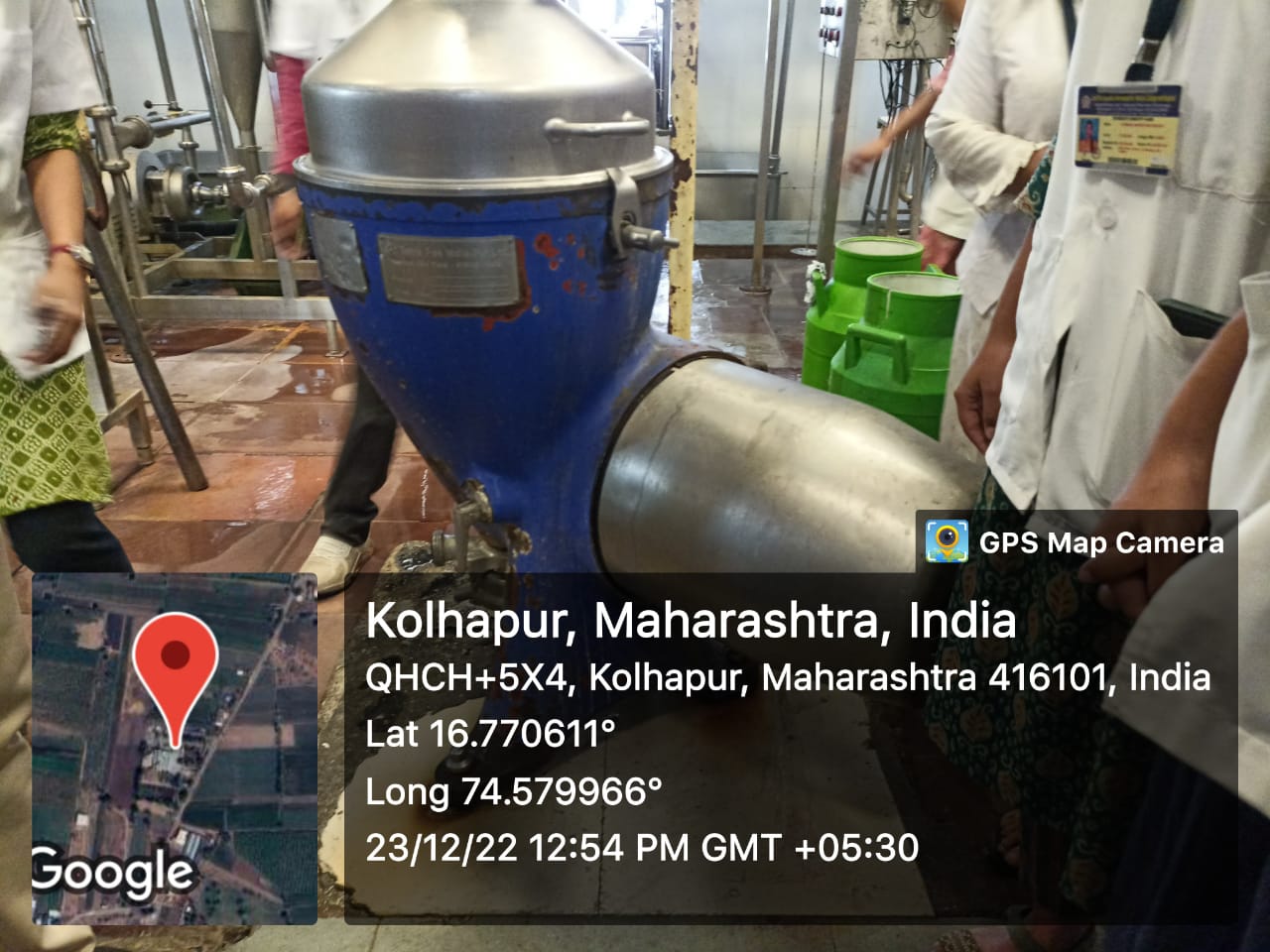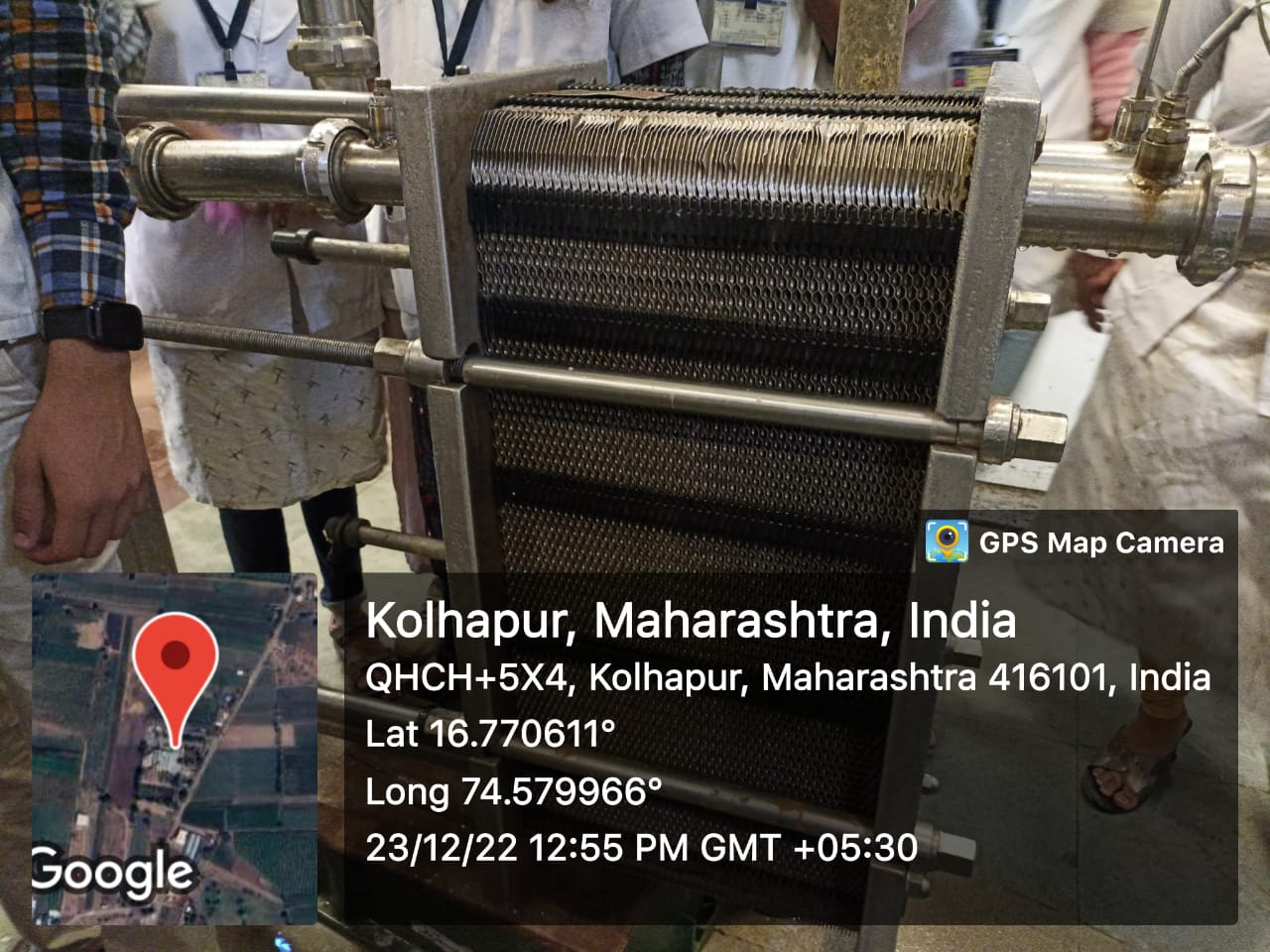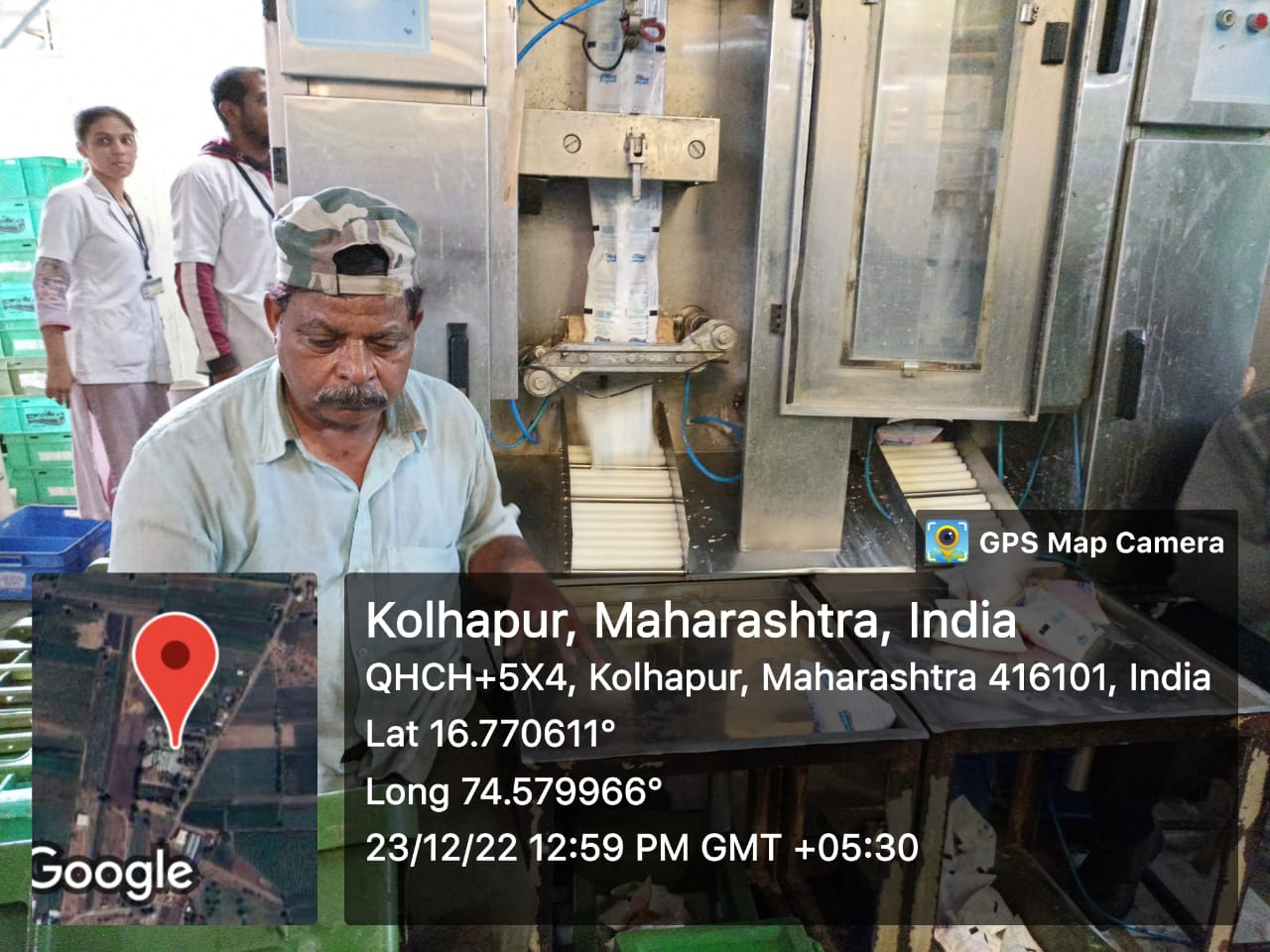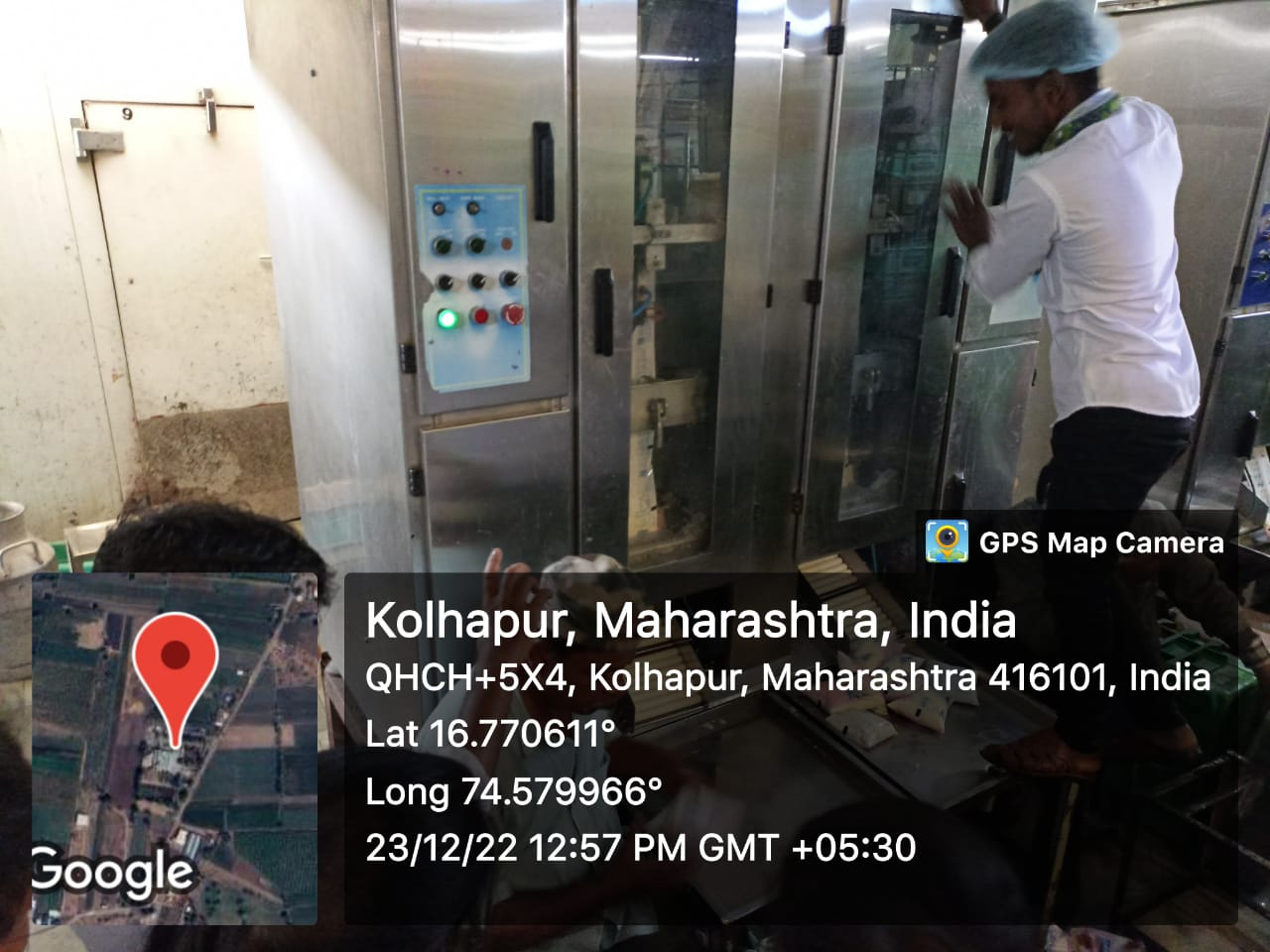 HHMC Community Medicine ,IV BHMS visit to water purification centre Udgaon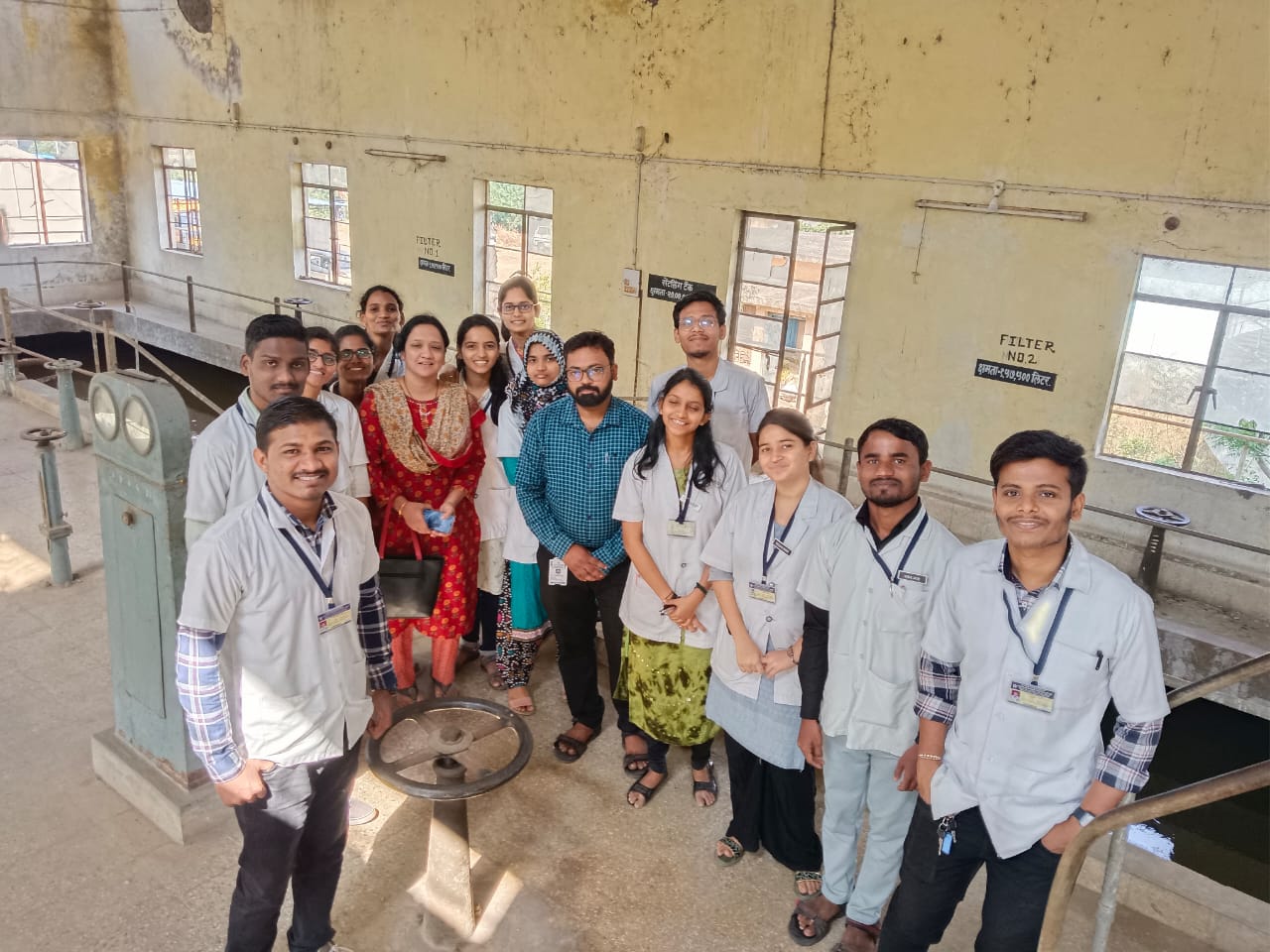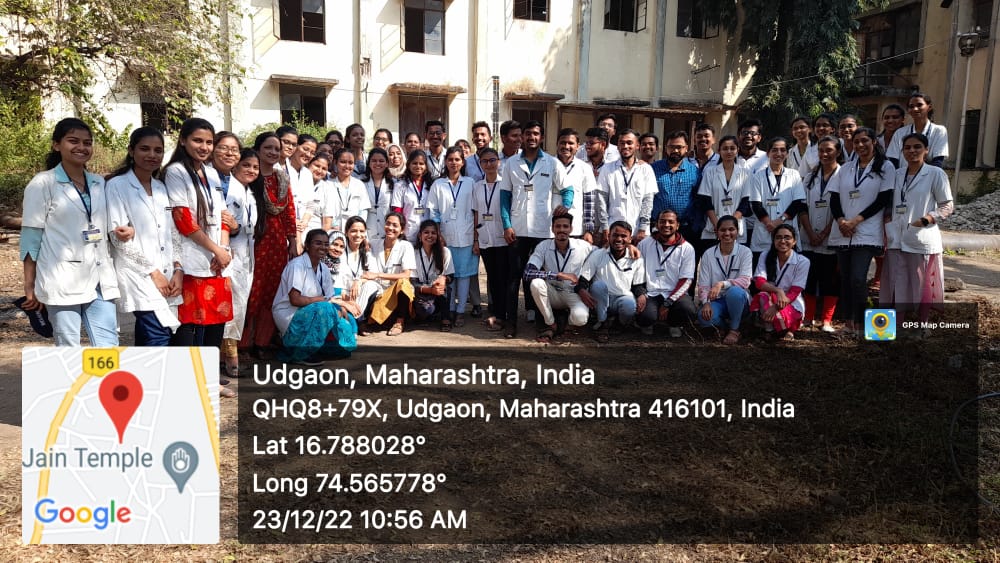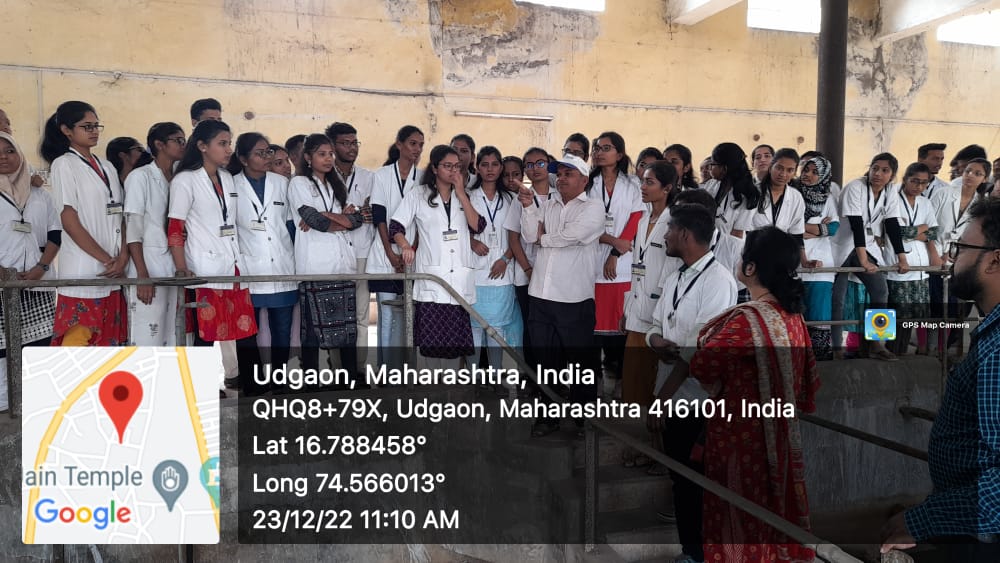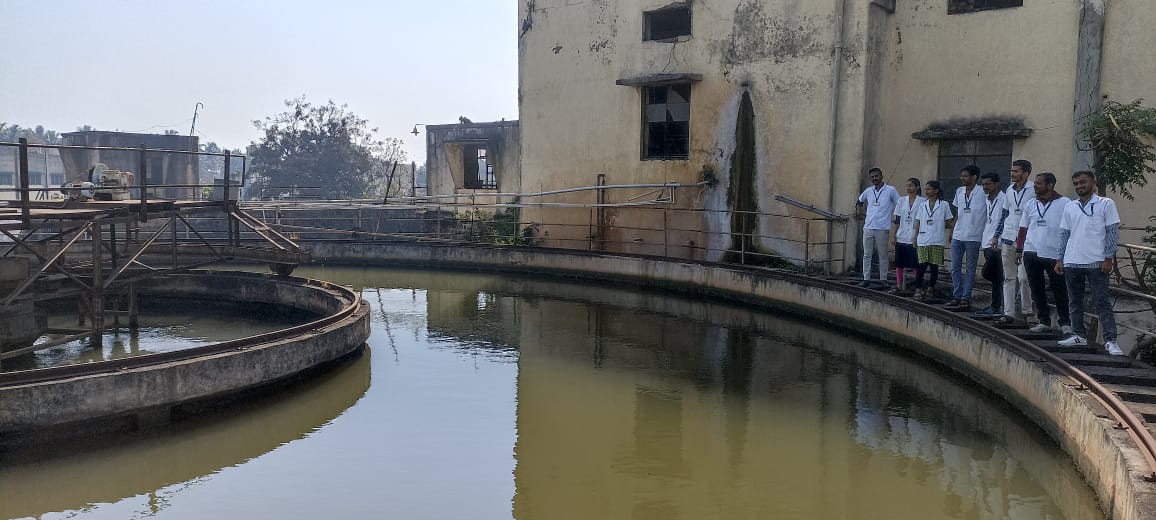 Seminar by Dr Bhavesh Shah MBBS DCH DNB Pediatric on "Pediatric Patient- 1/2 or 1/3rd of Adult ?- Let's find out " was conducted at Late Mrs Housabai Homeopathic Medical College and Hospital, Nimshirgaon on 20th Dec 2022 organized by Dept of Medicine.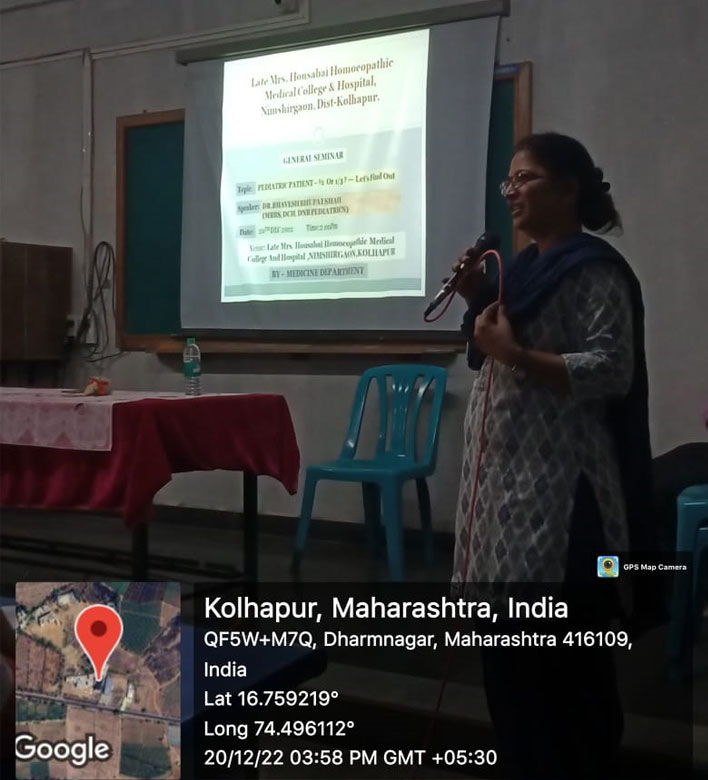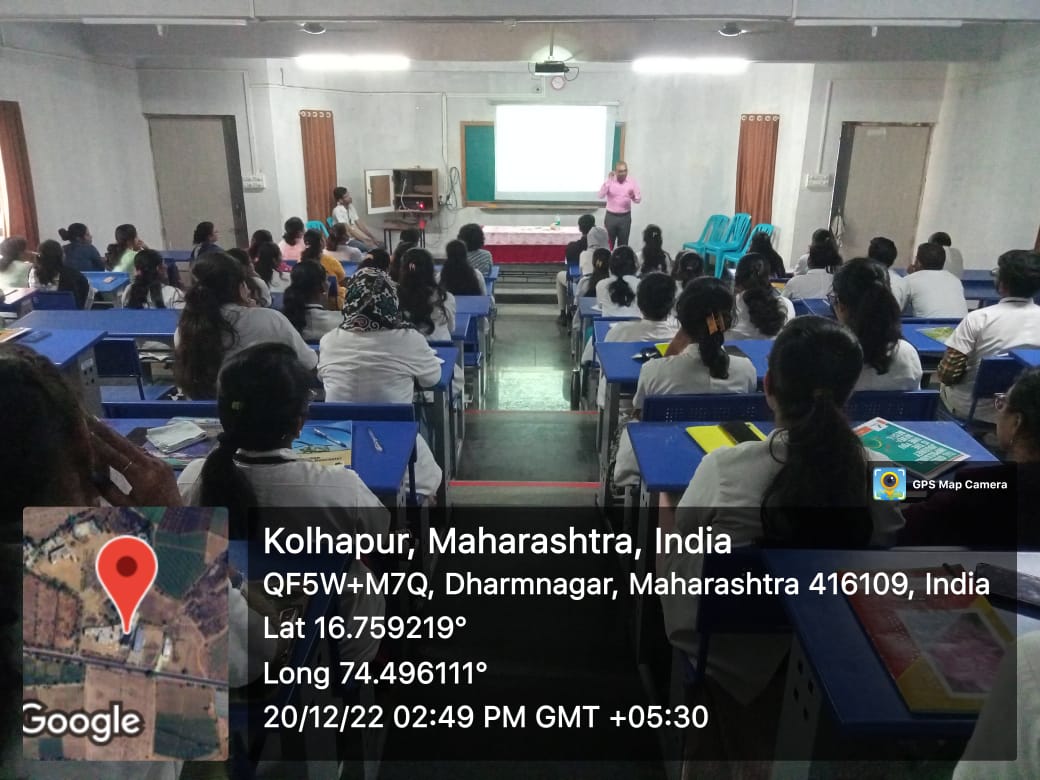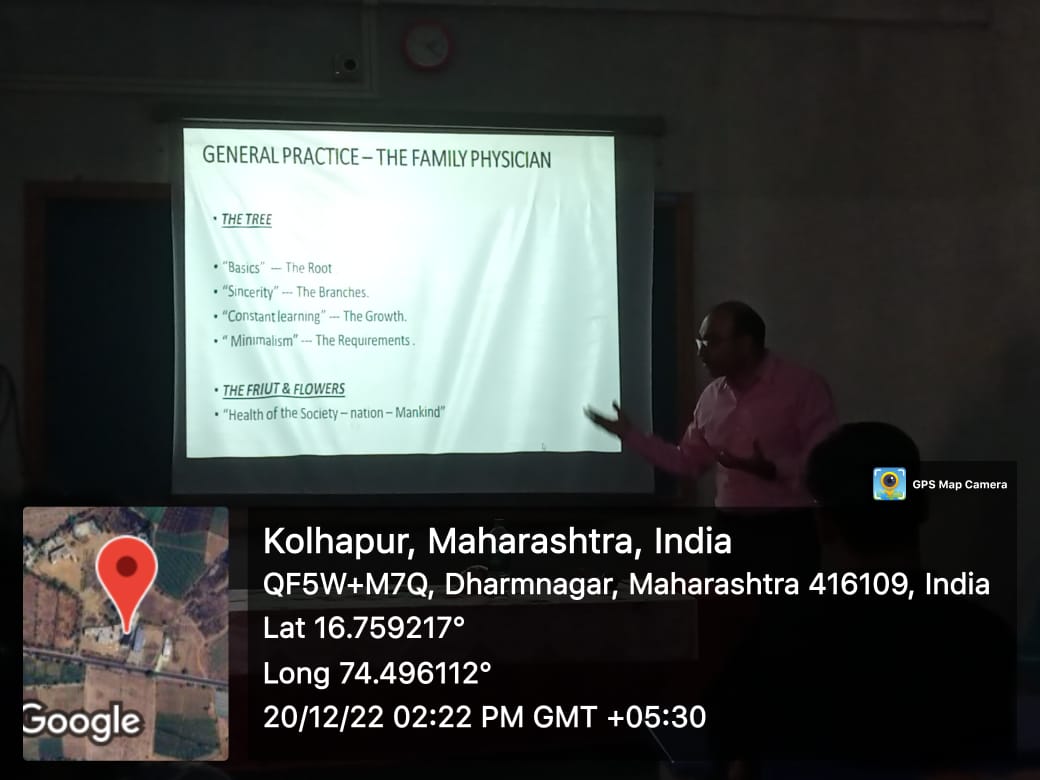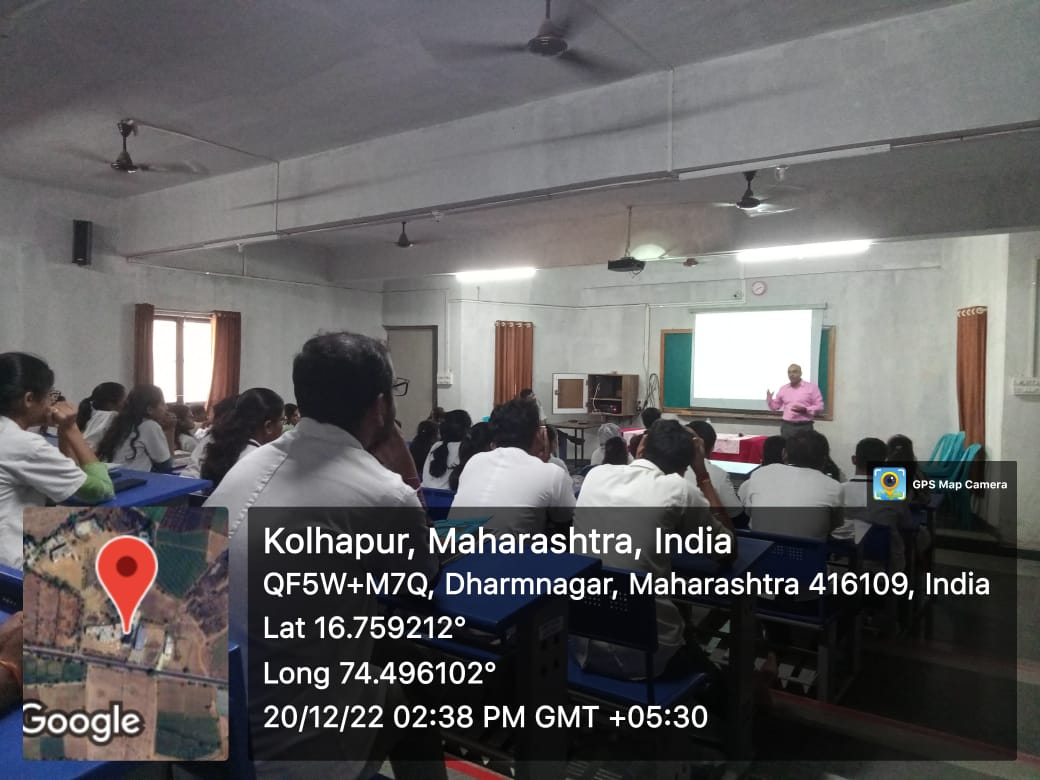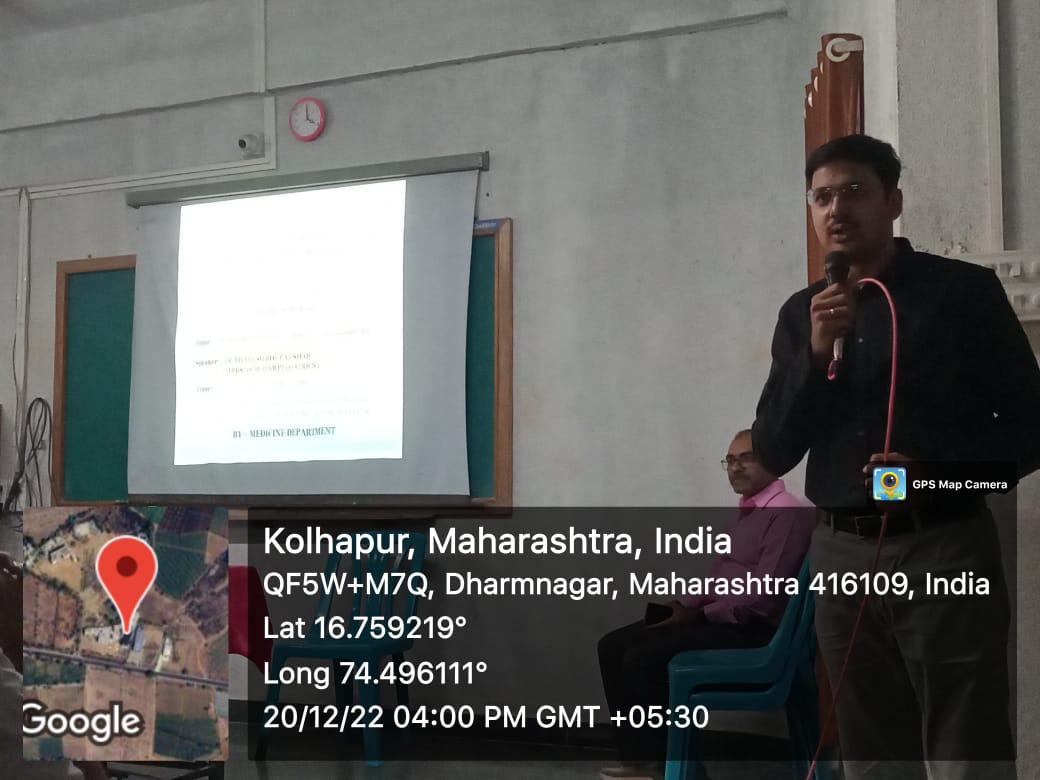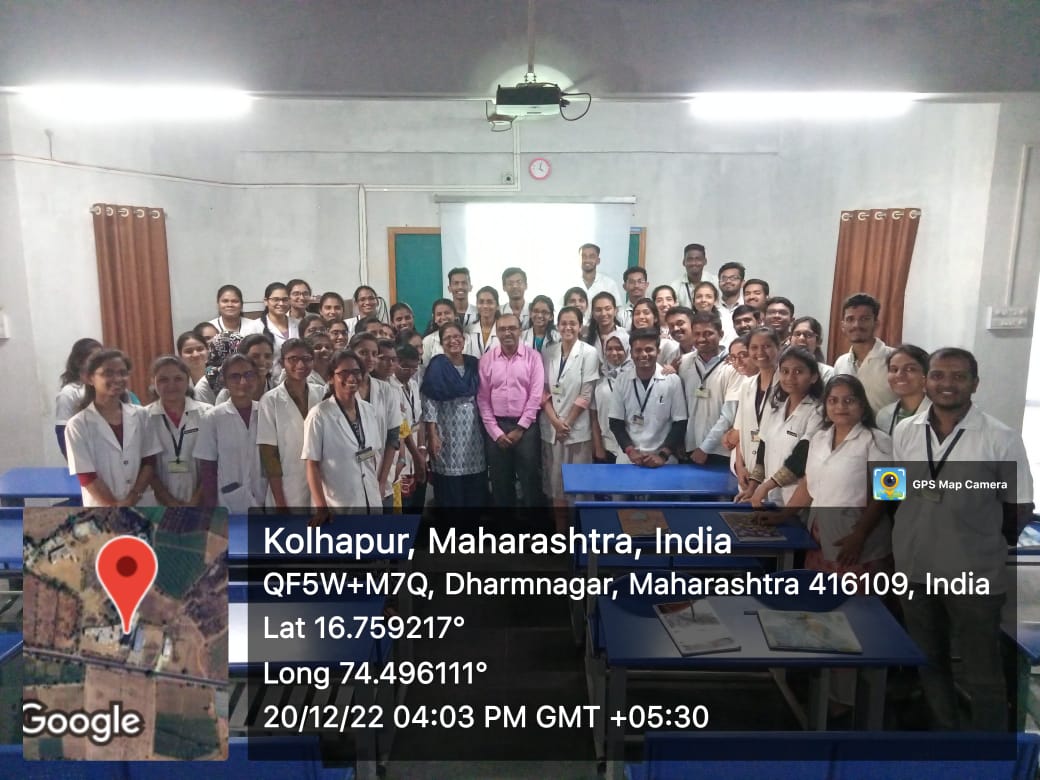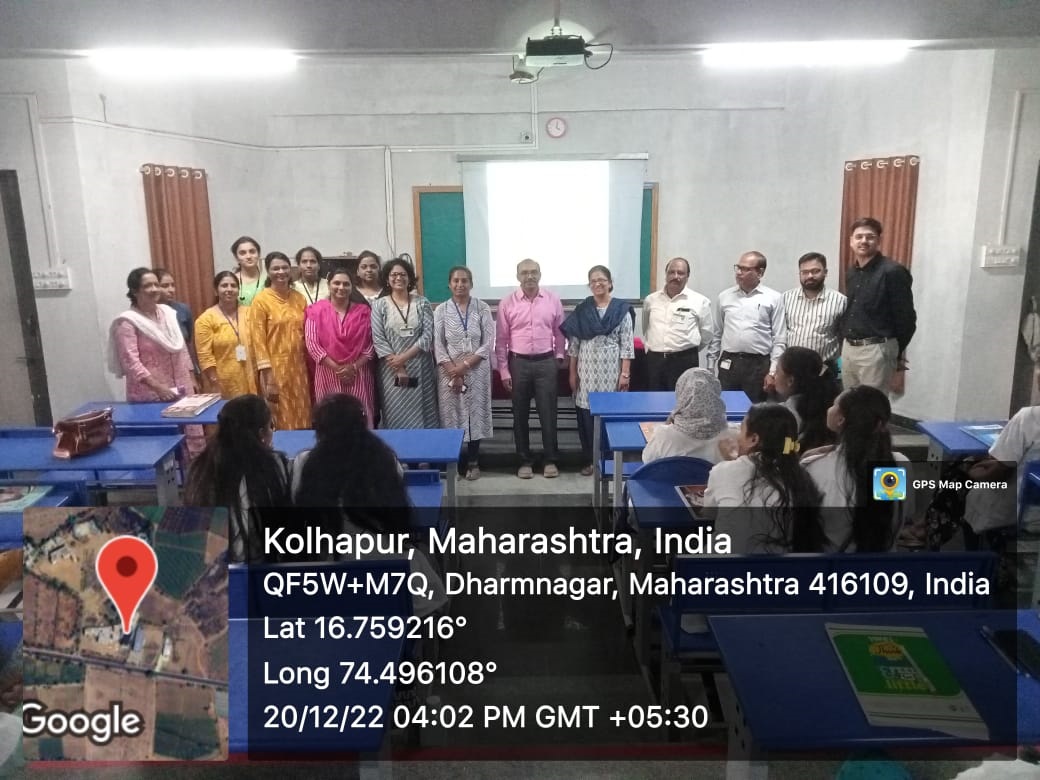 "INTERNATIONAL PATHOLOGY DAY CELEBRATION" By Pathology & Microbiology Department HHMC Nimshirgaon on 15/11/2022.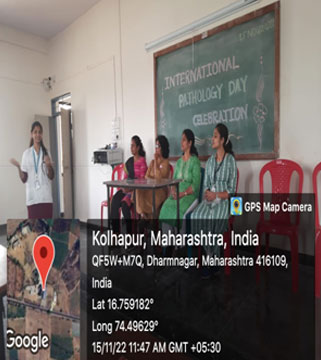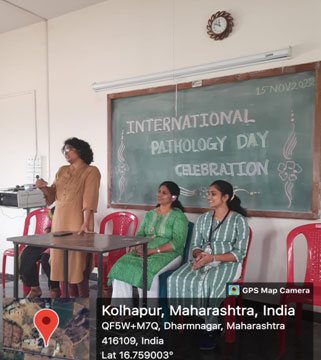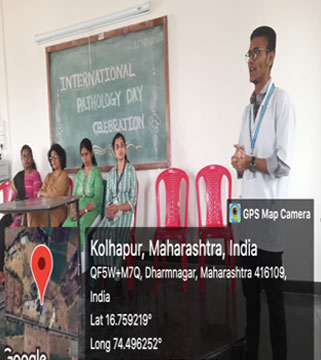 Blood Group Detection Camp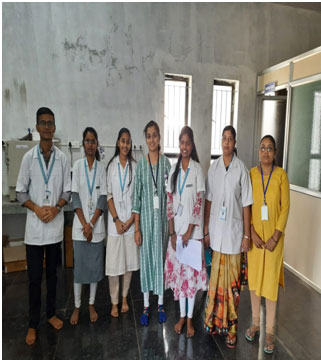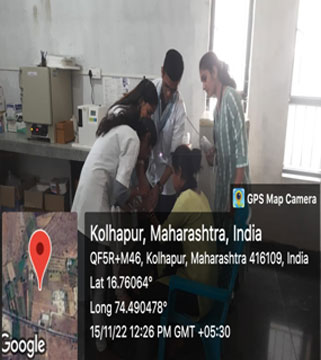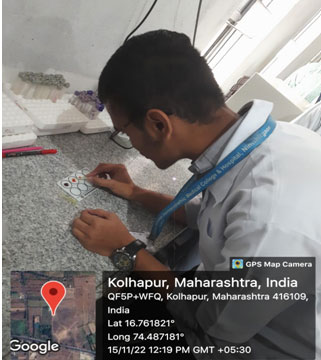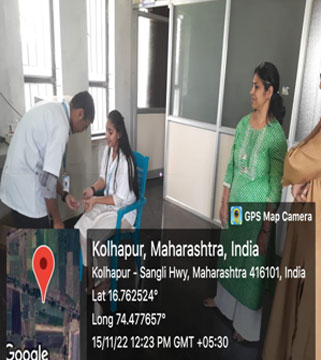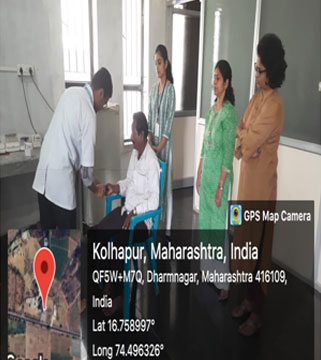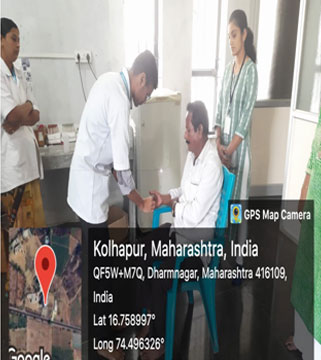 On the occasion of World diabetes day
Final year BHMS students conducted the seminar in HHMC ,Nimshirgaon on 14/11/2022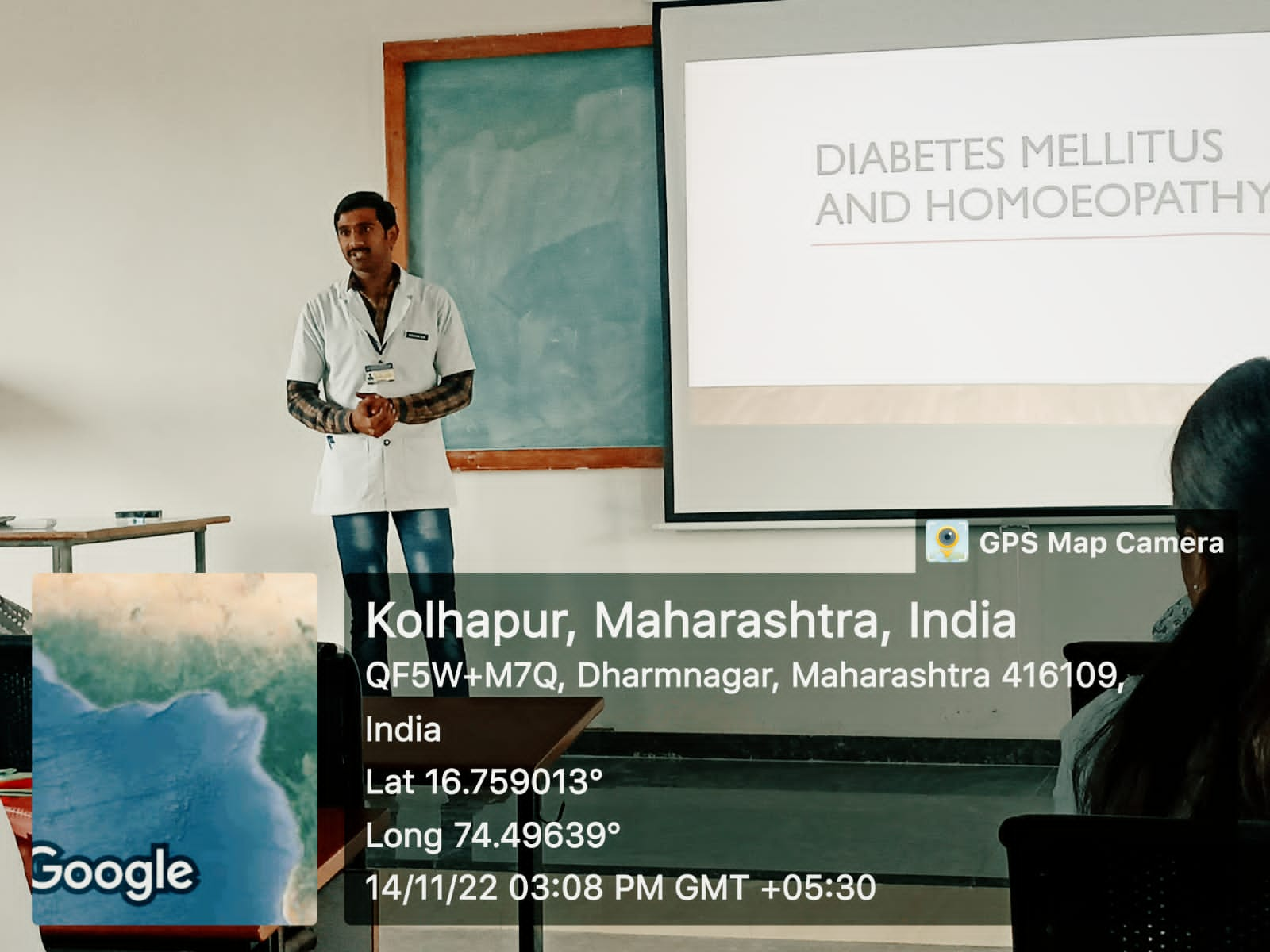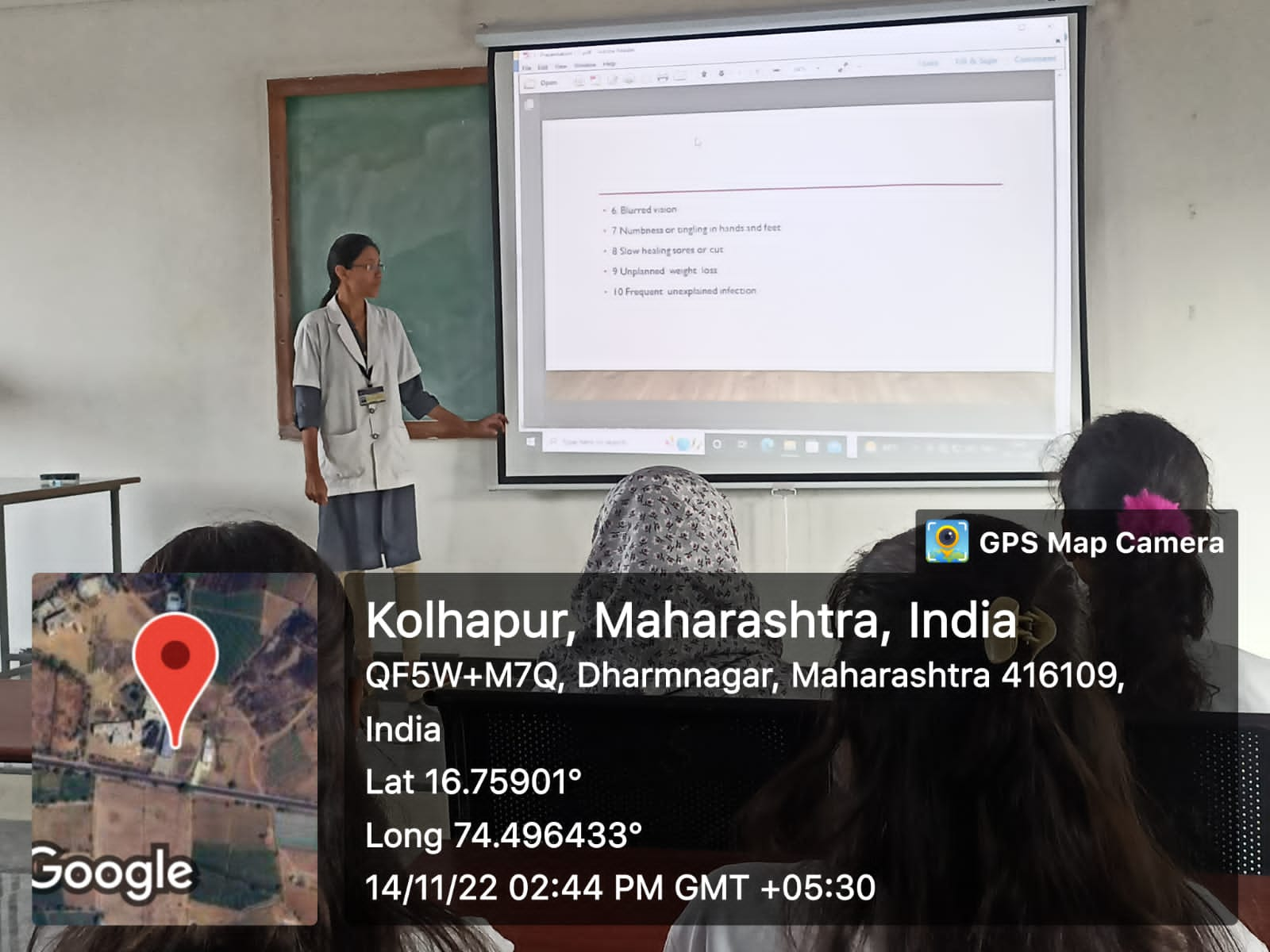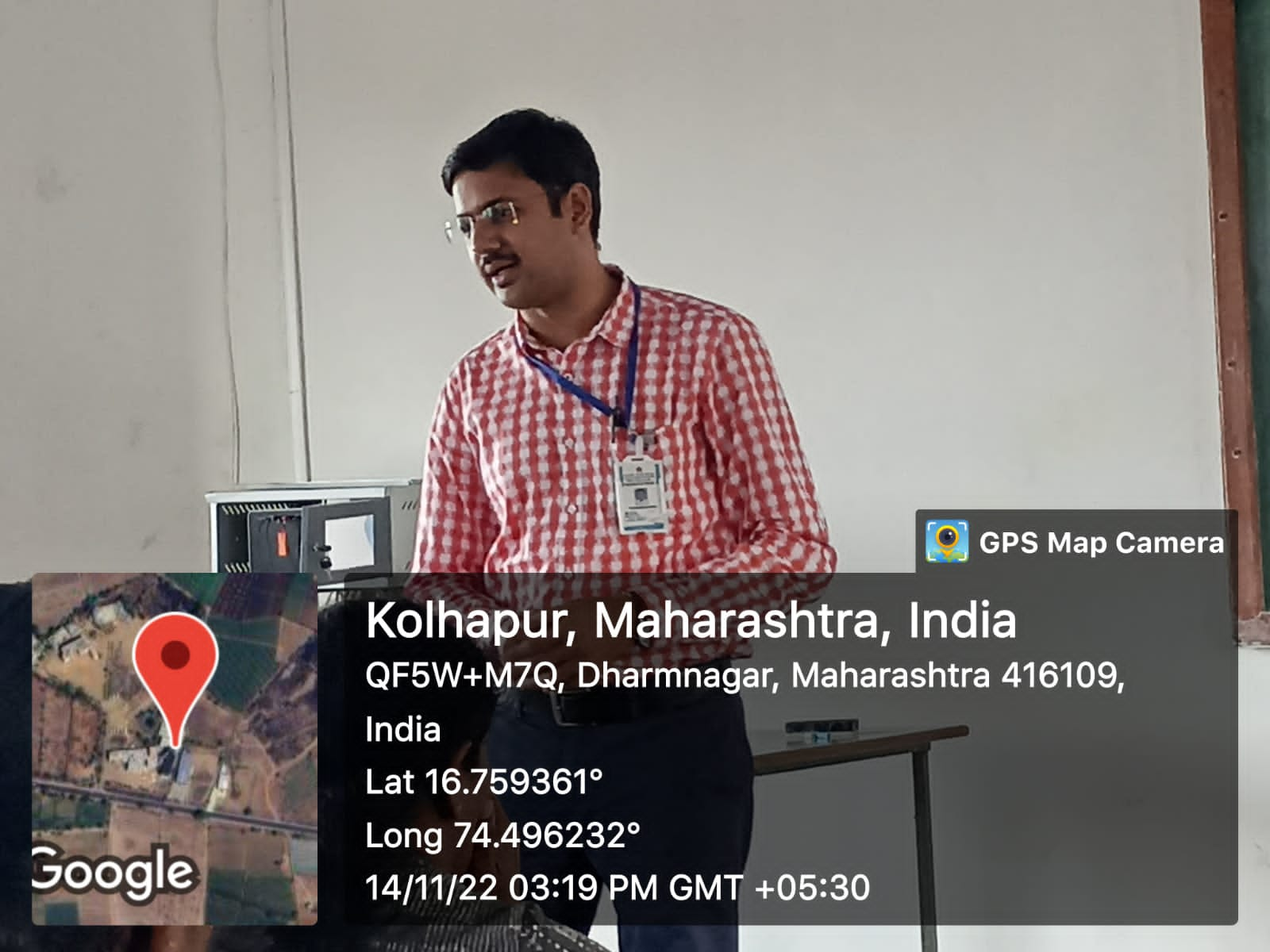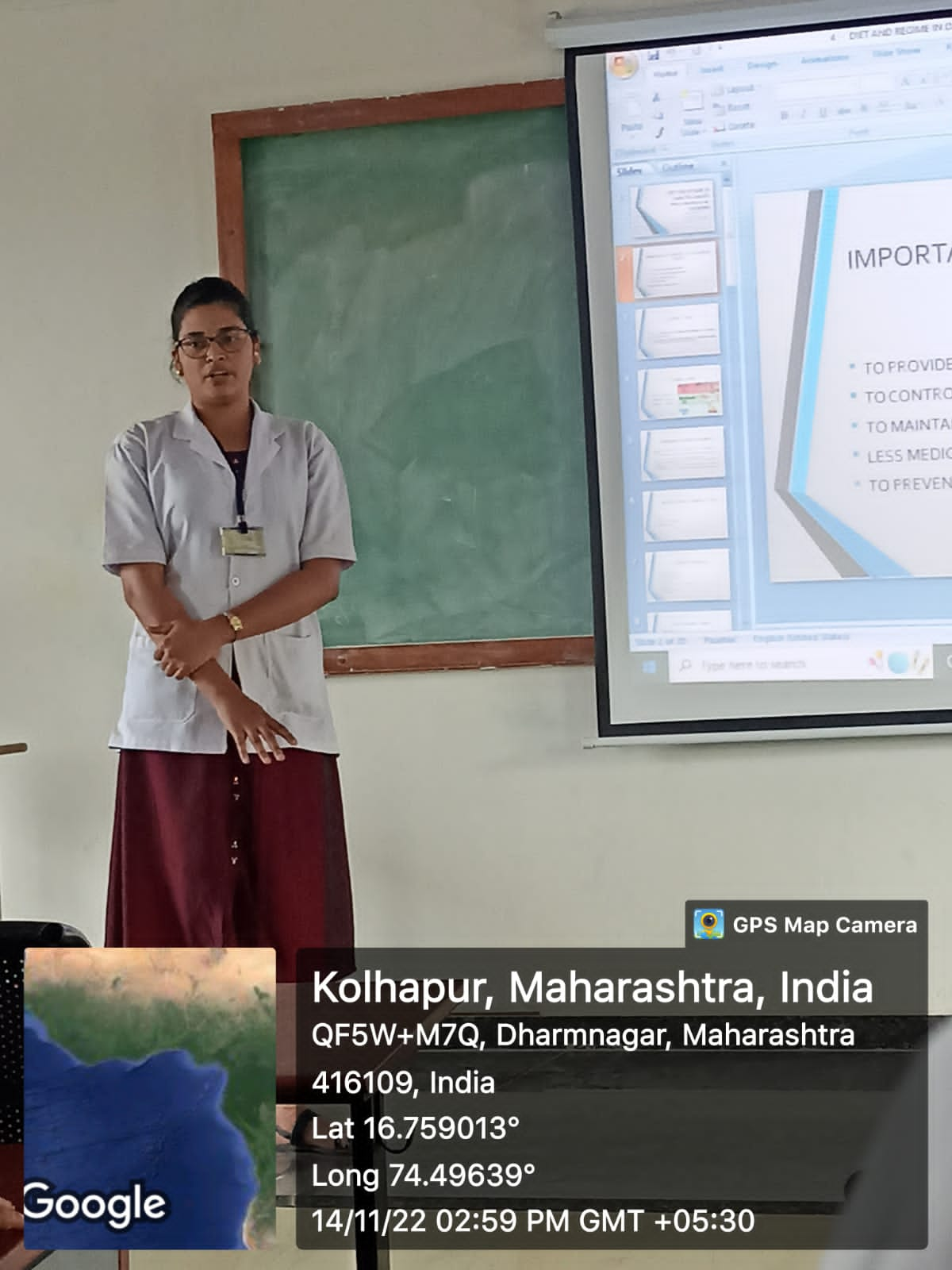 On the occasion of World diabetes day Diabetes awareness program & camp conducted at Chipri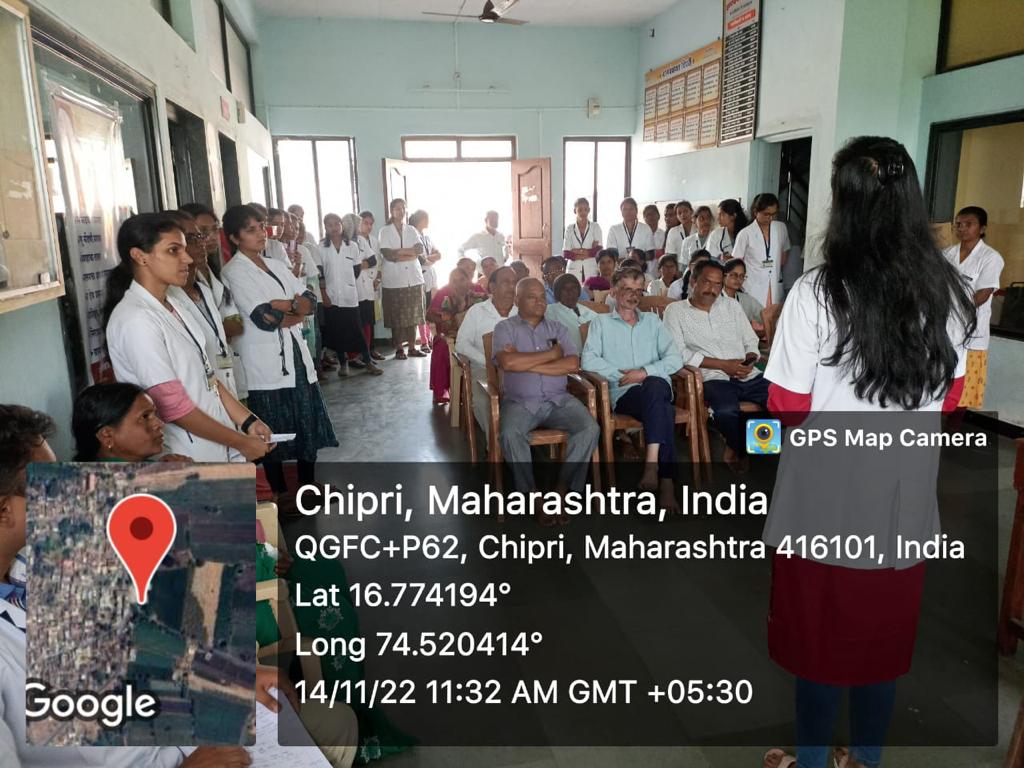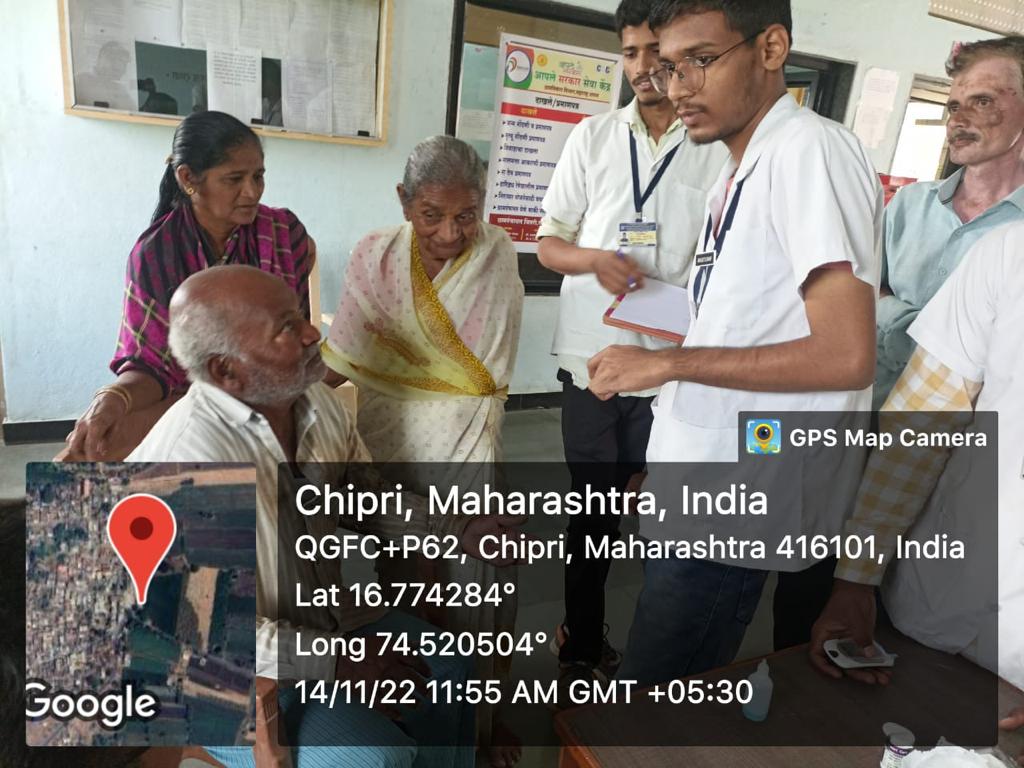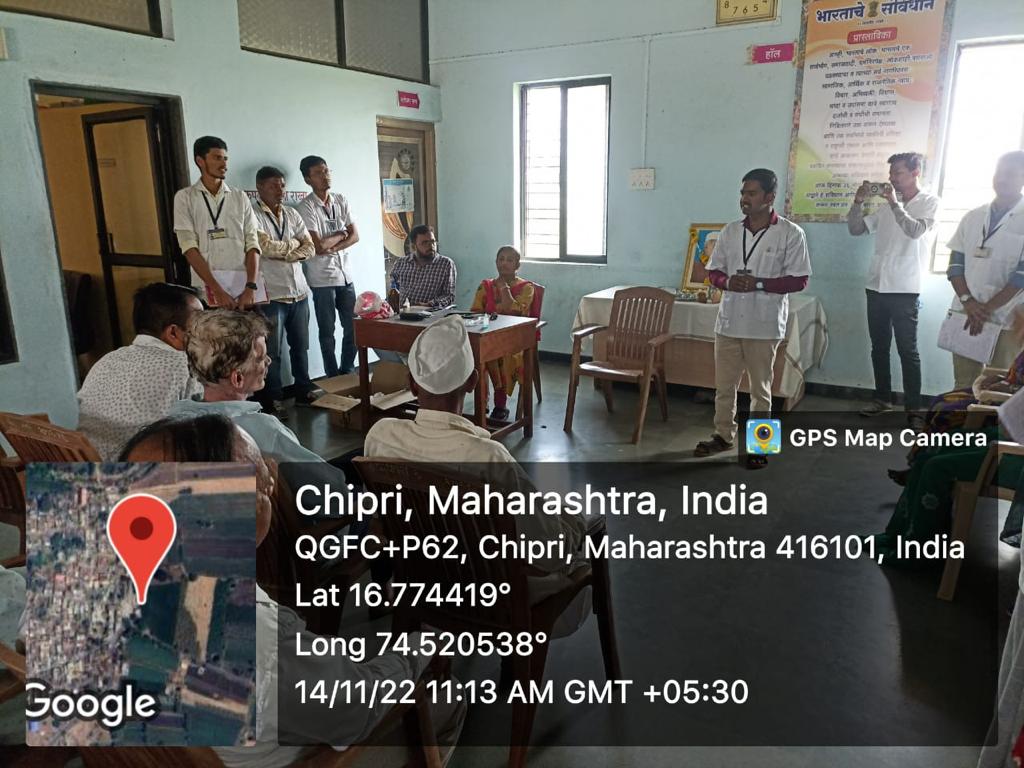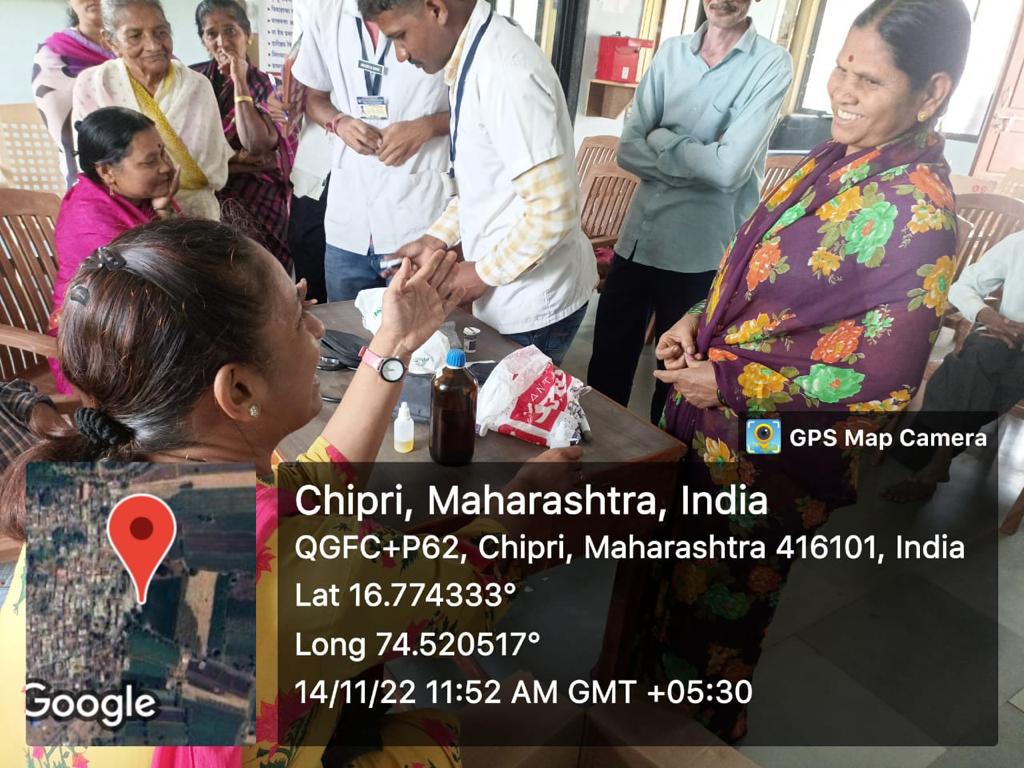 Organize "Vachan Prerna Divas" on the occasion of birth anniversary of former president Dr. APJ Abdul Kalam , date 15th Oct 2022 in HHMC, Nimshirgaon.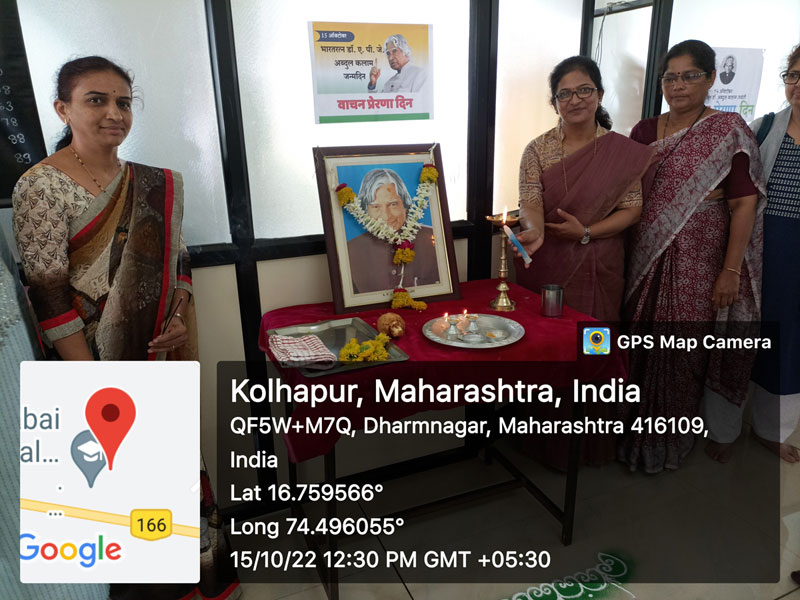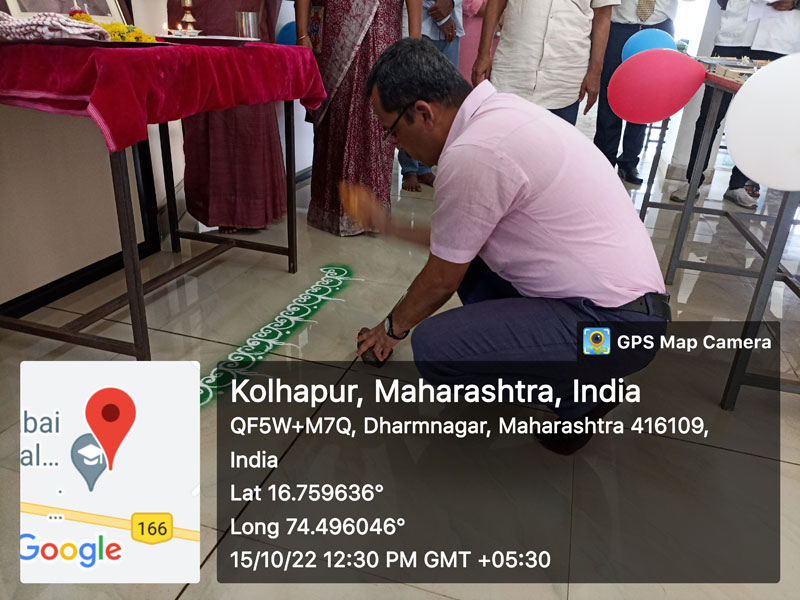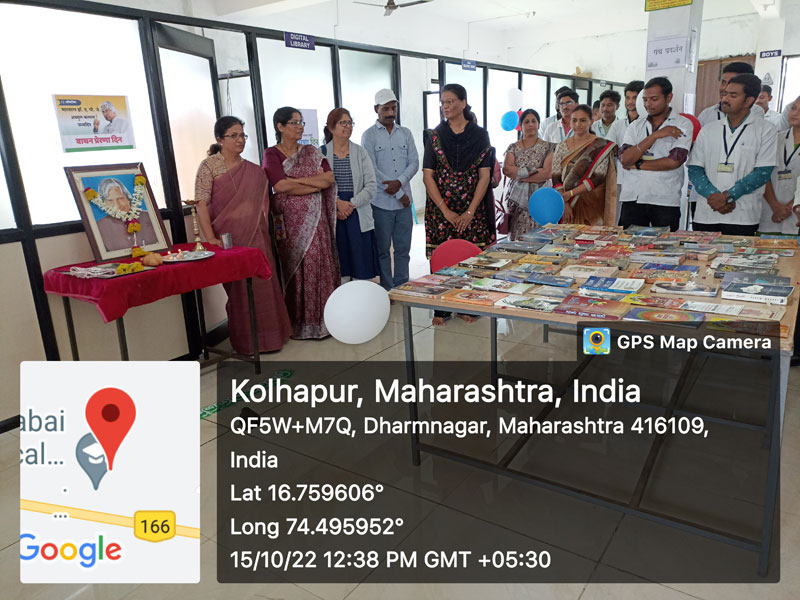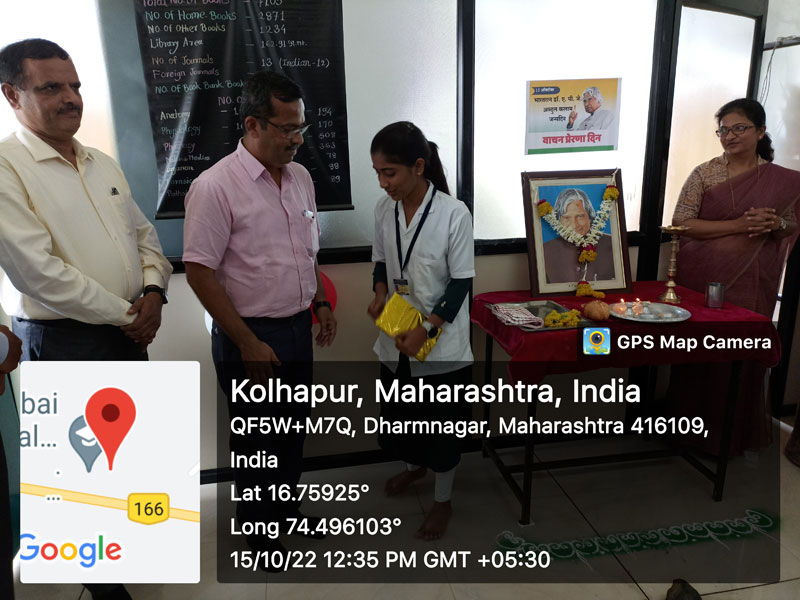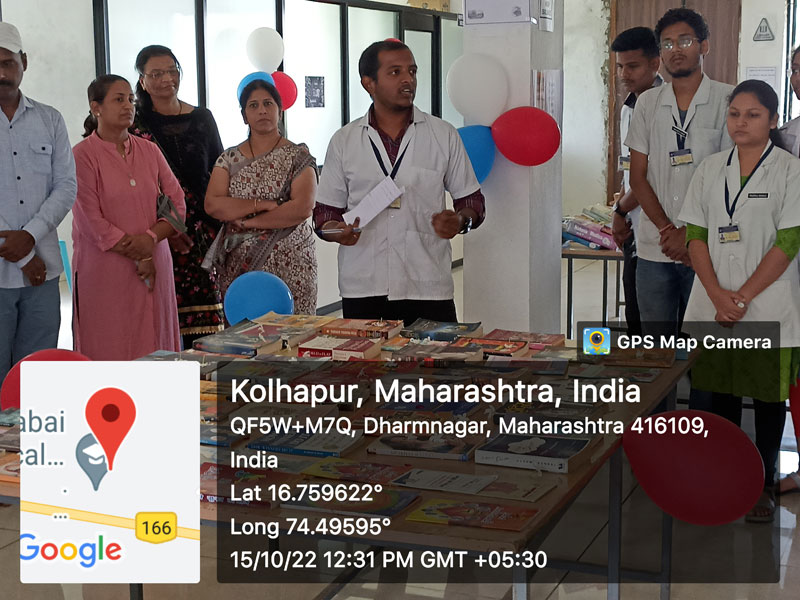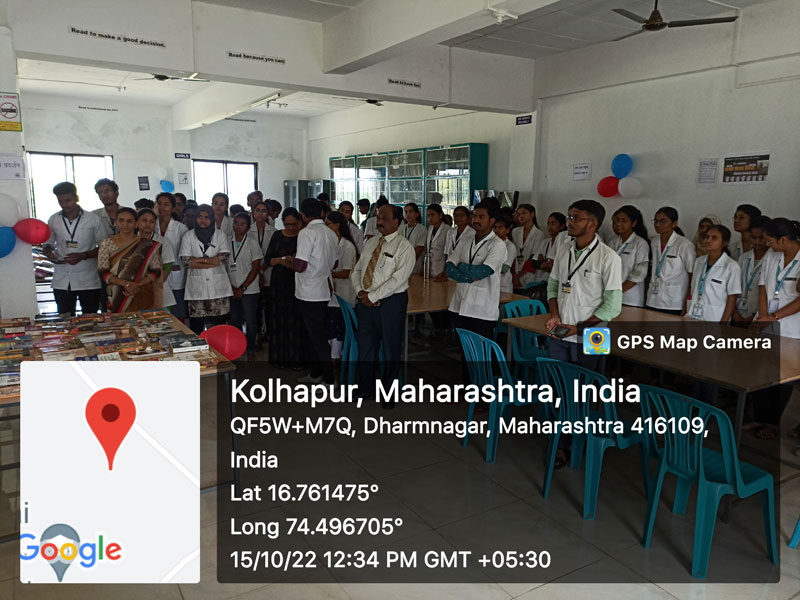 On 10th October 2022, World Mental Health Day was celebrated at HHMC Nimshirgaon.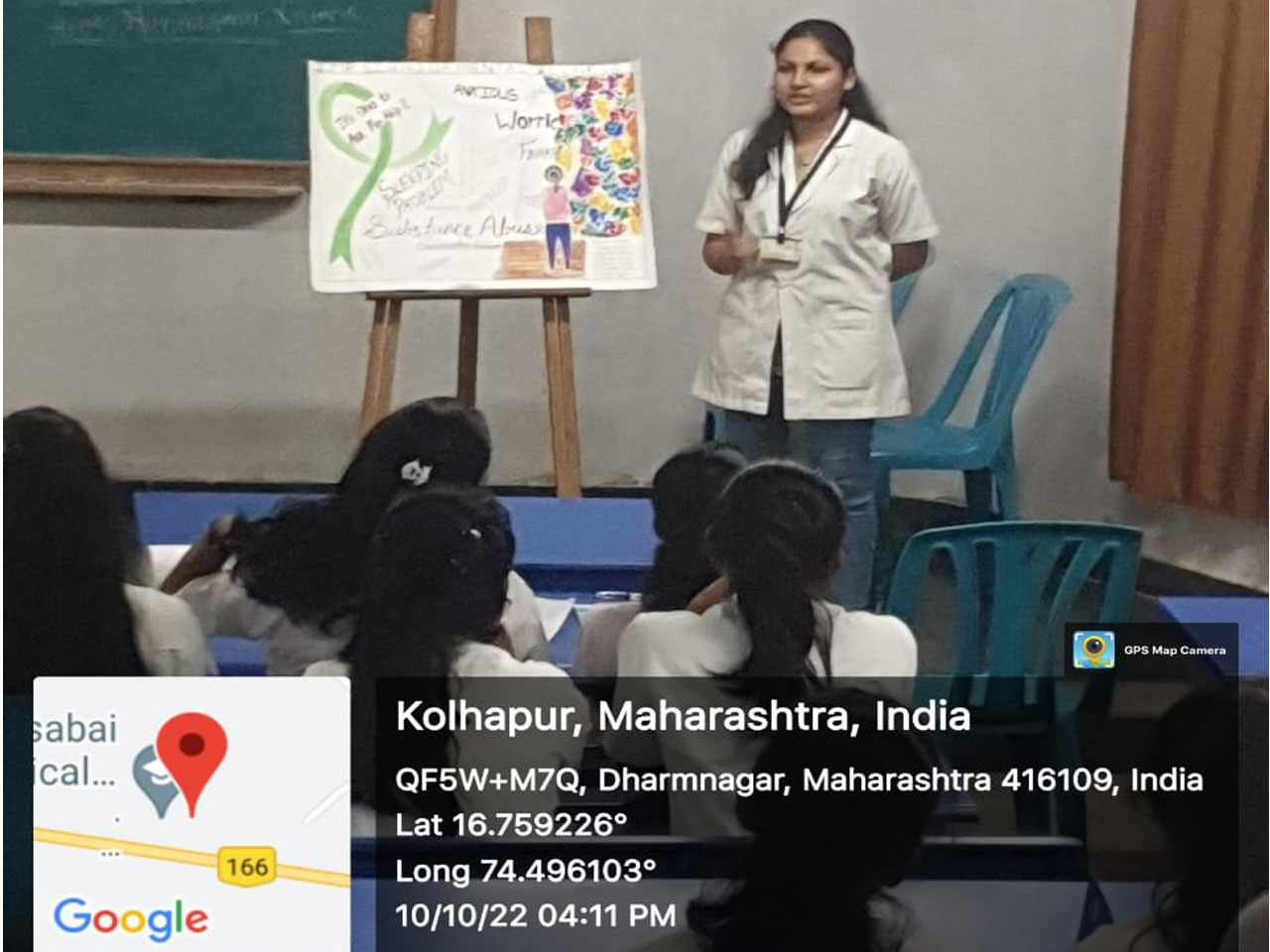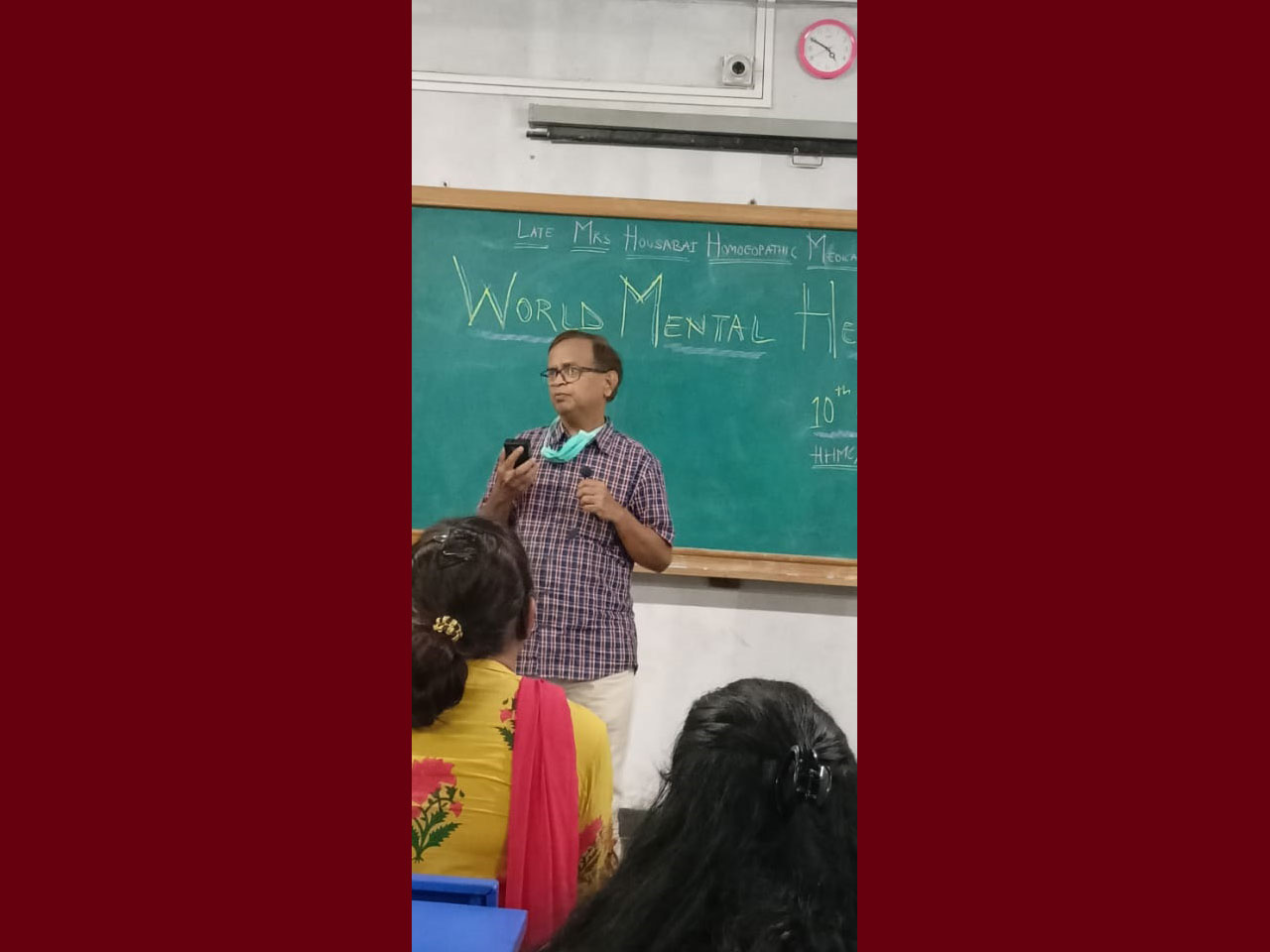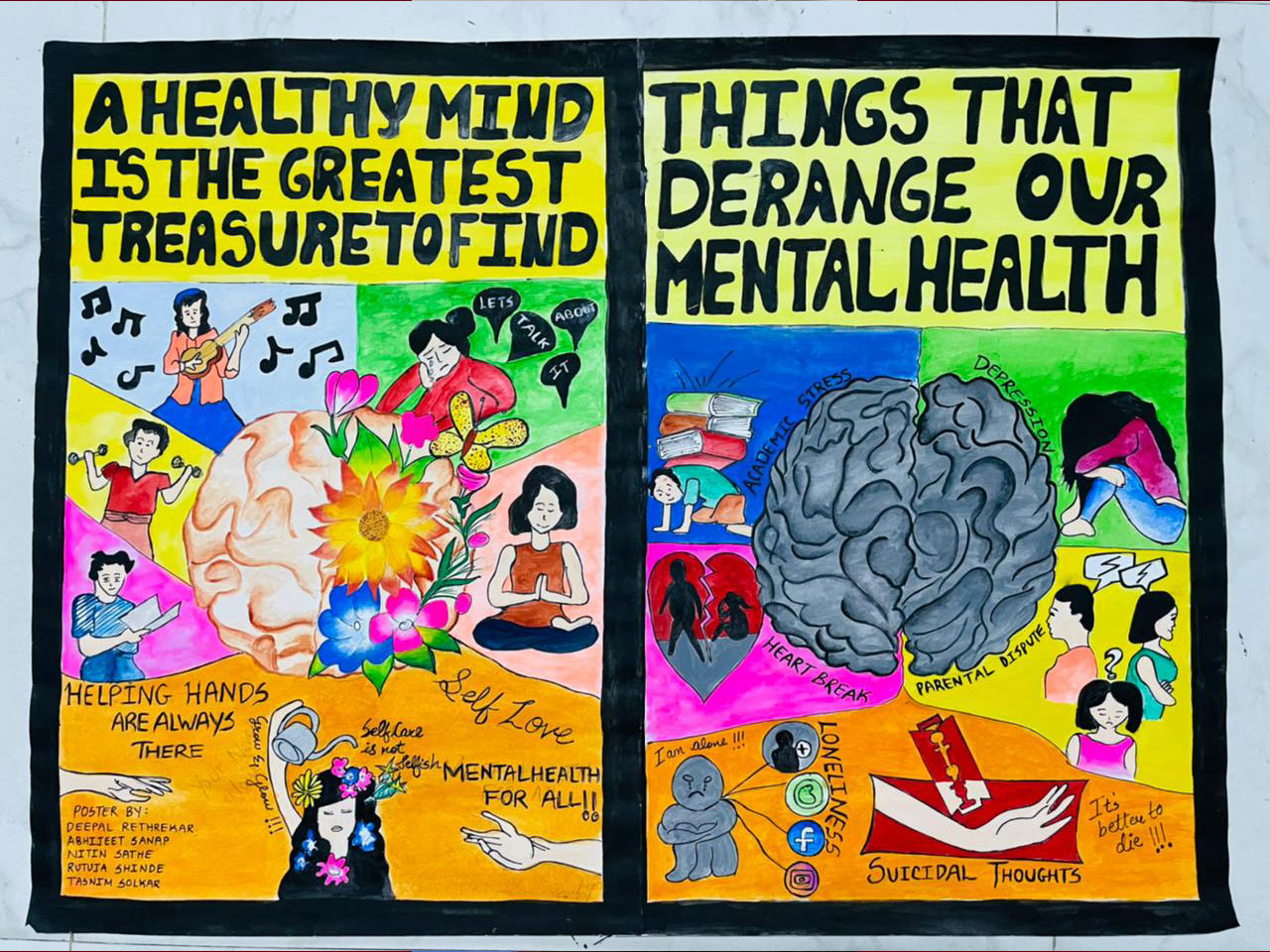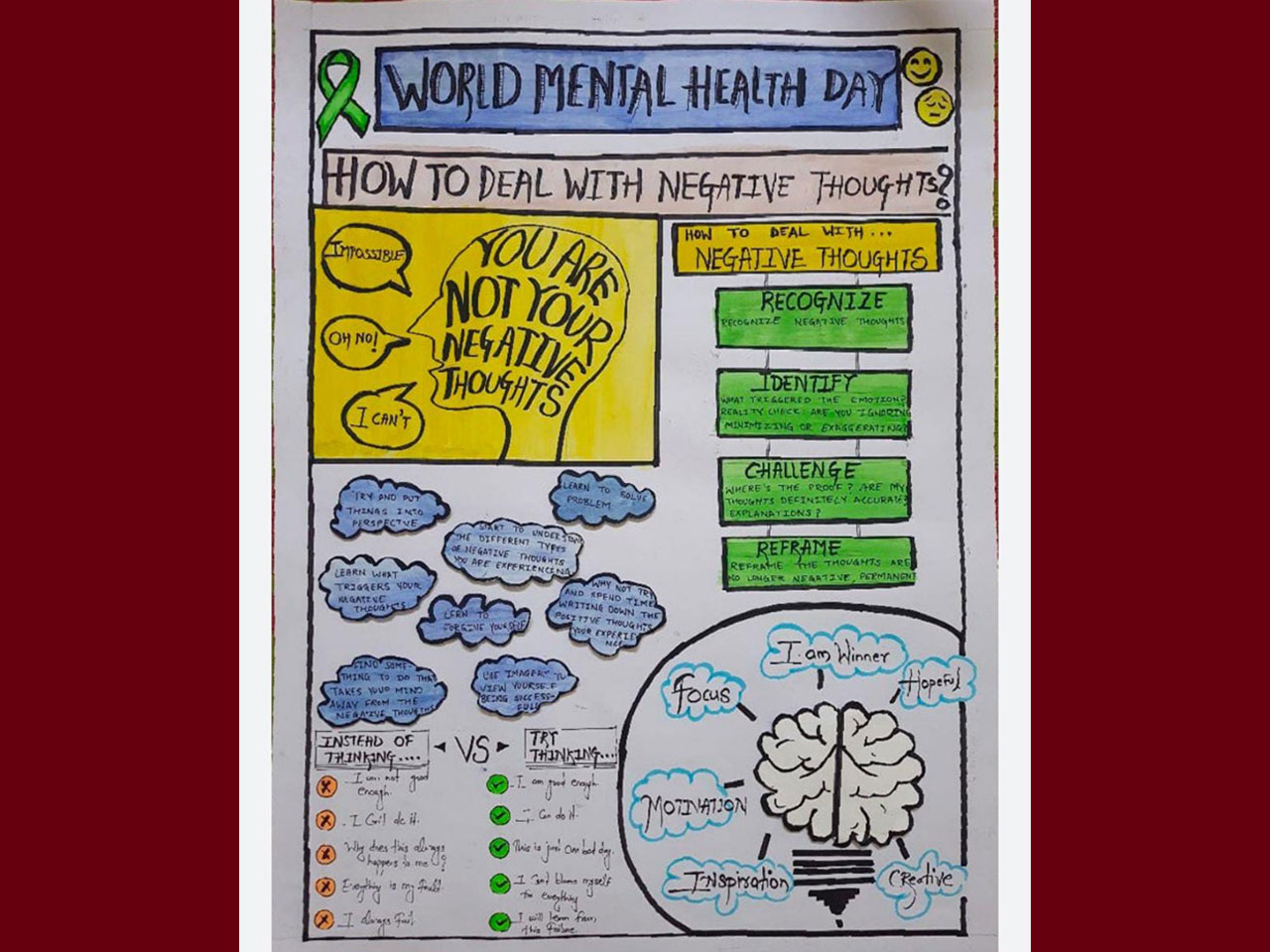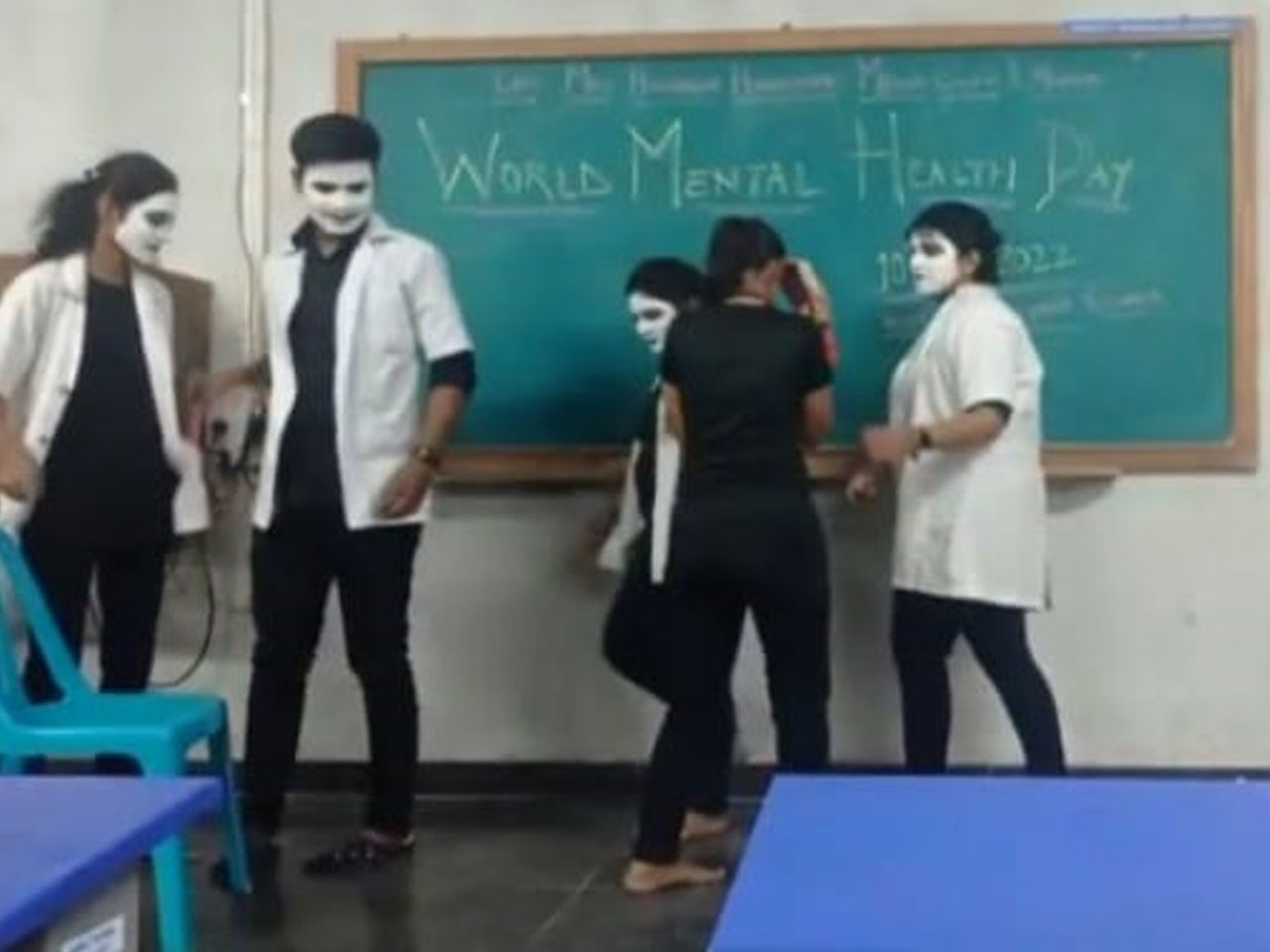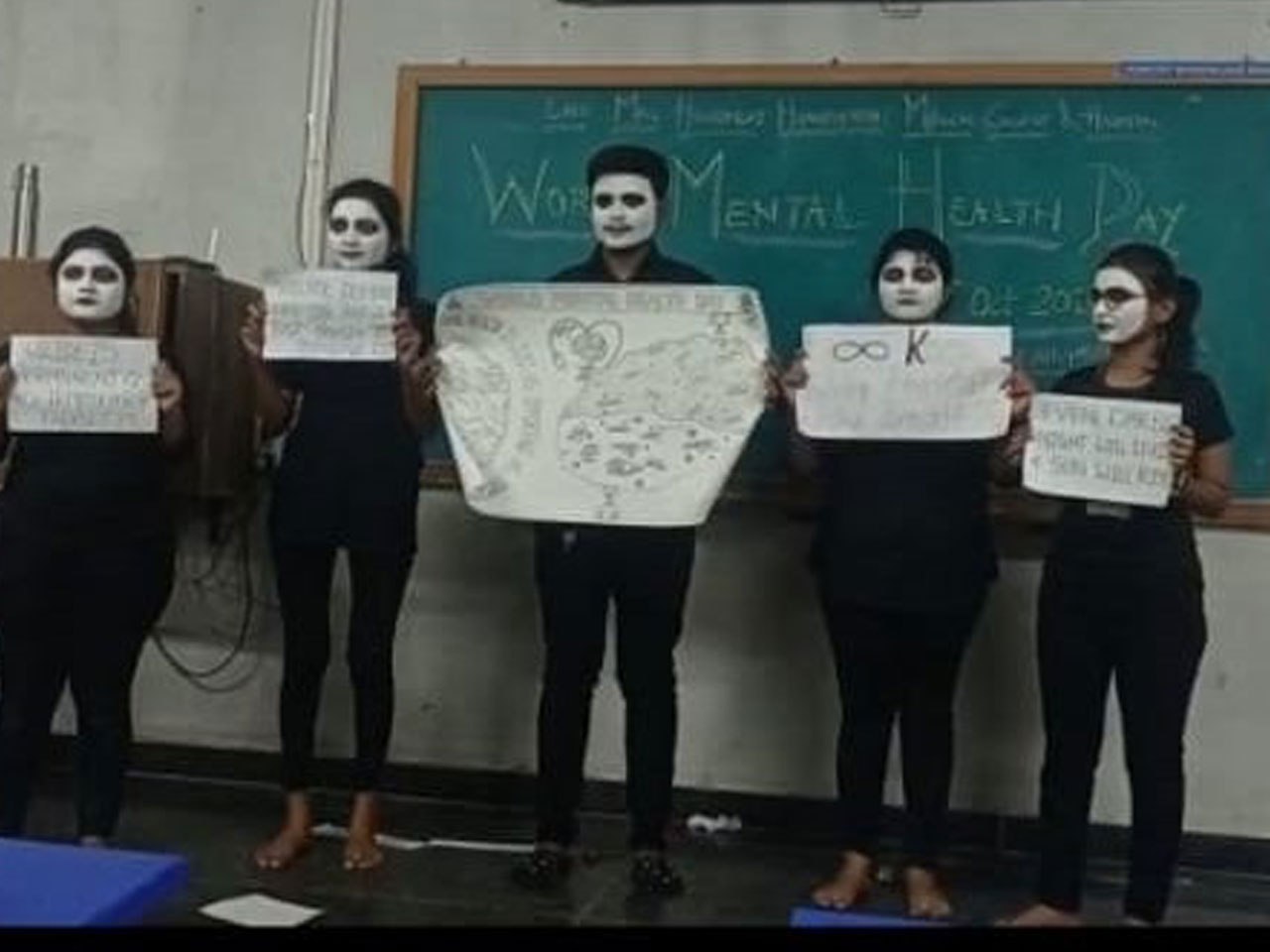 Workshop on 'Basic Life Support' Awareness Program by Darshan Bhavesh Shah and Dr. Reshma Shah under project "SAVE LIFE" was arranged in HHMC on 14/10/2022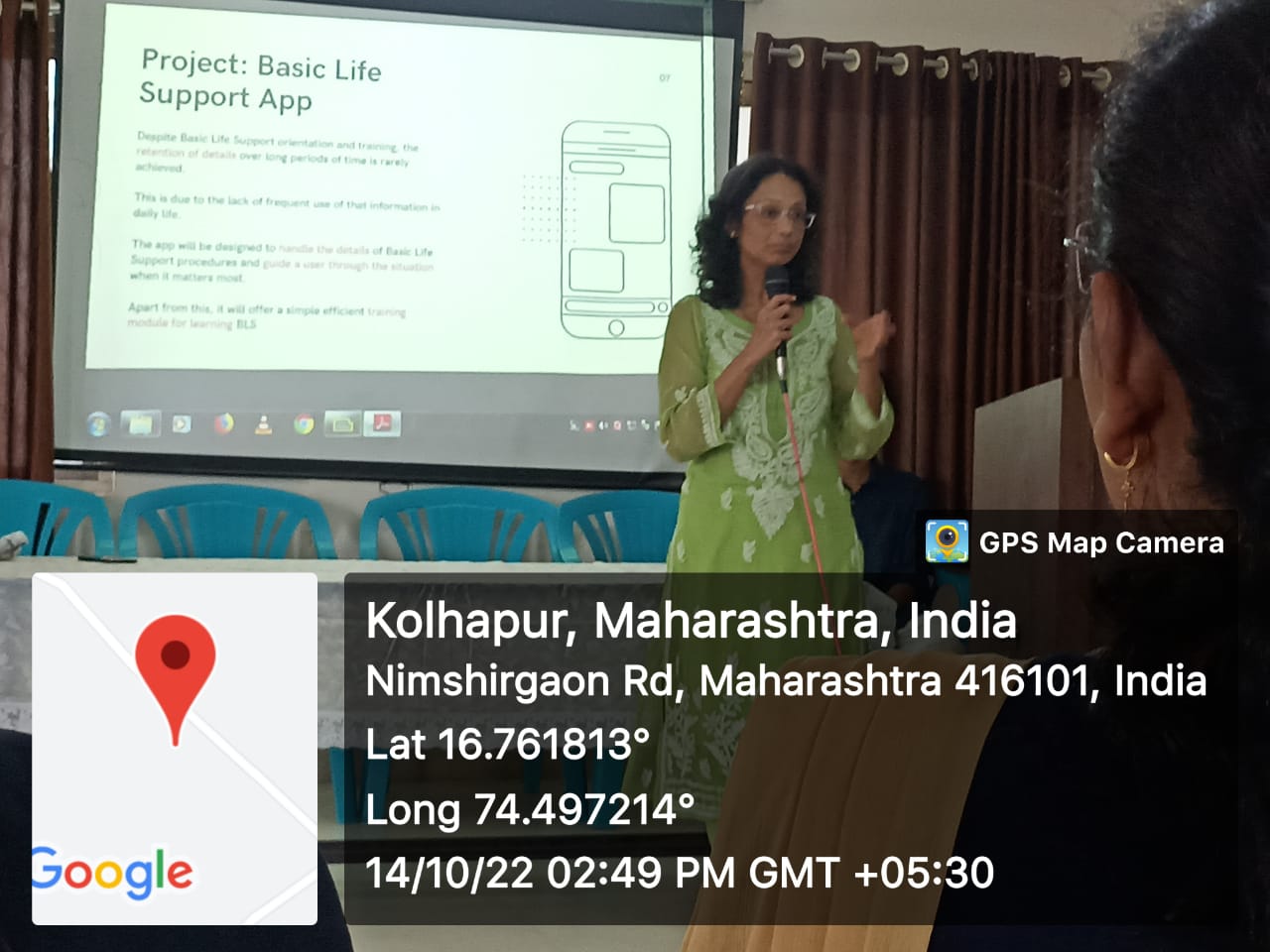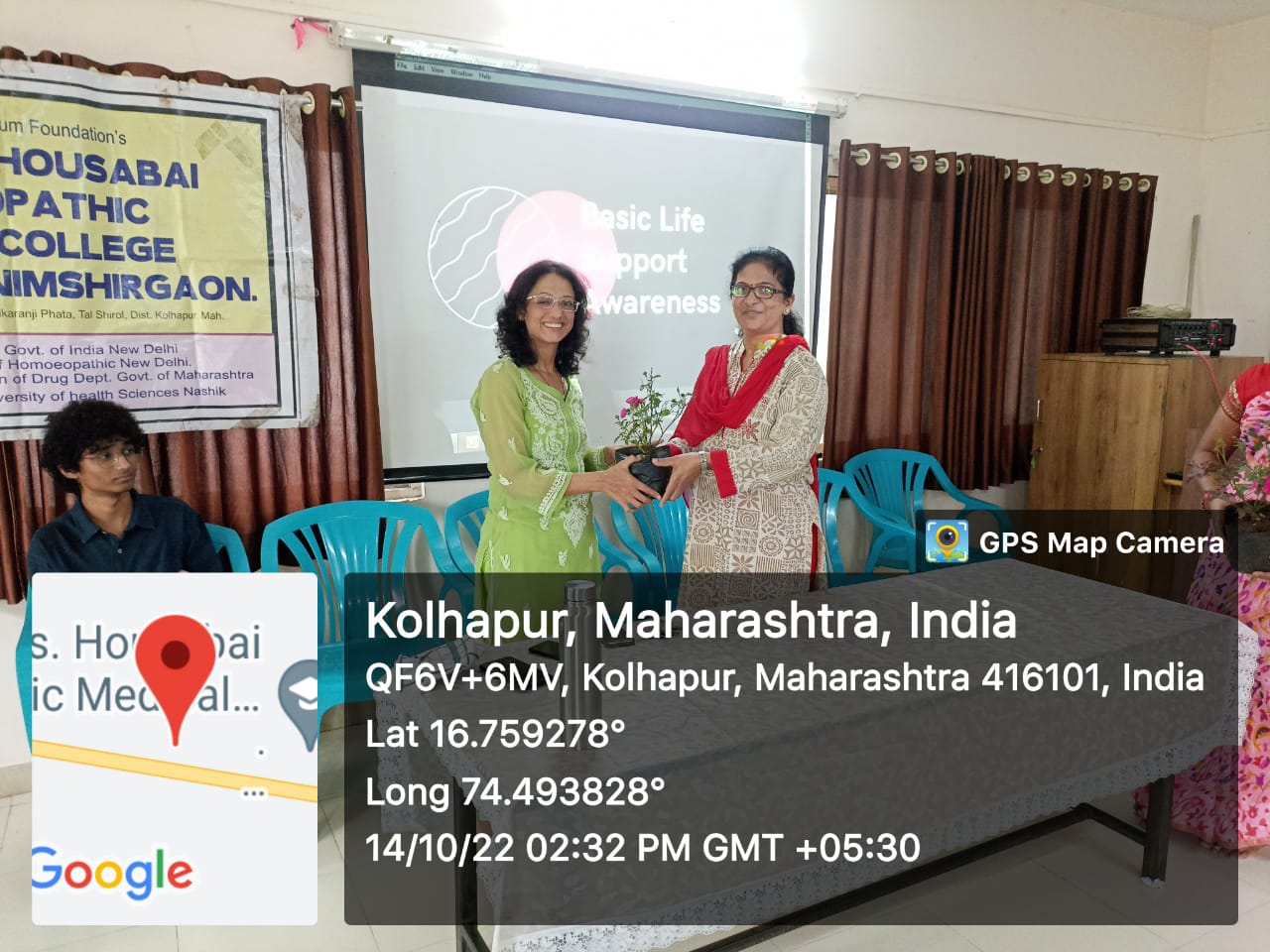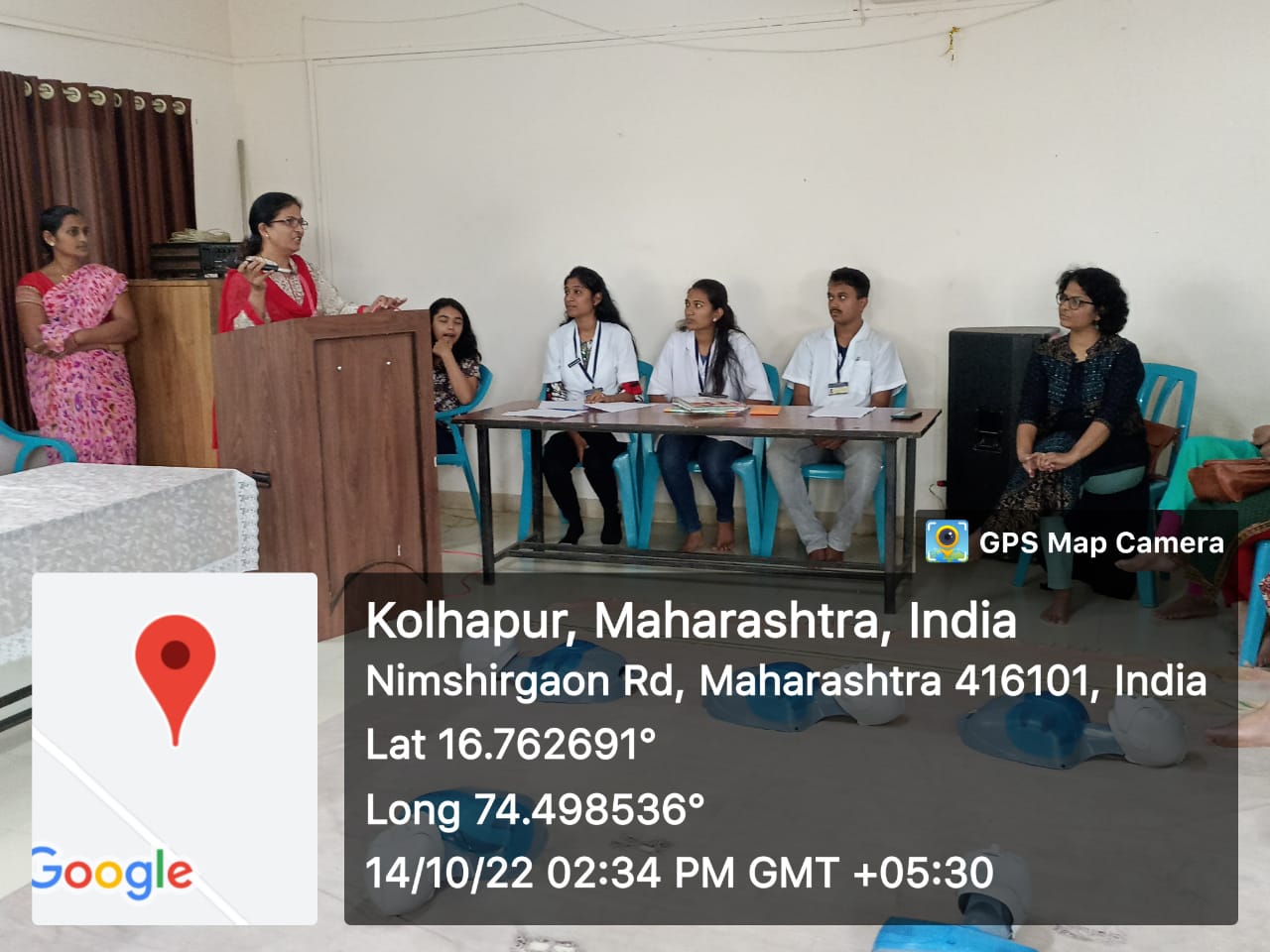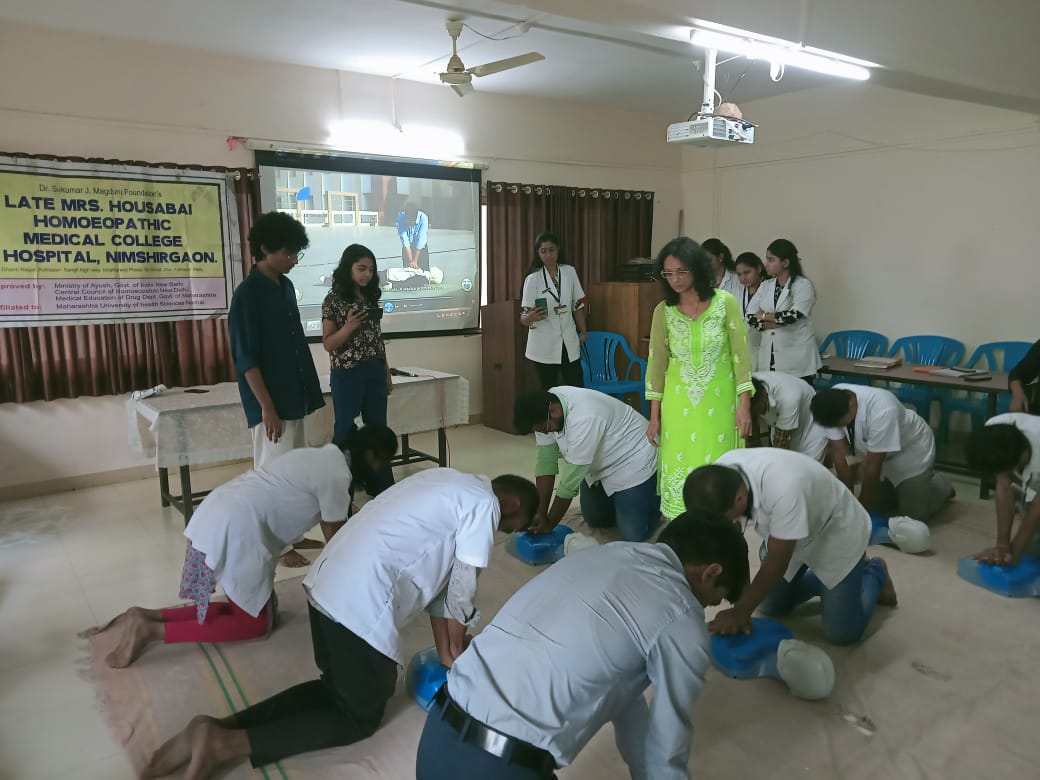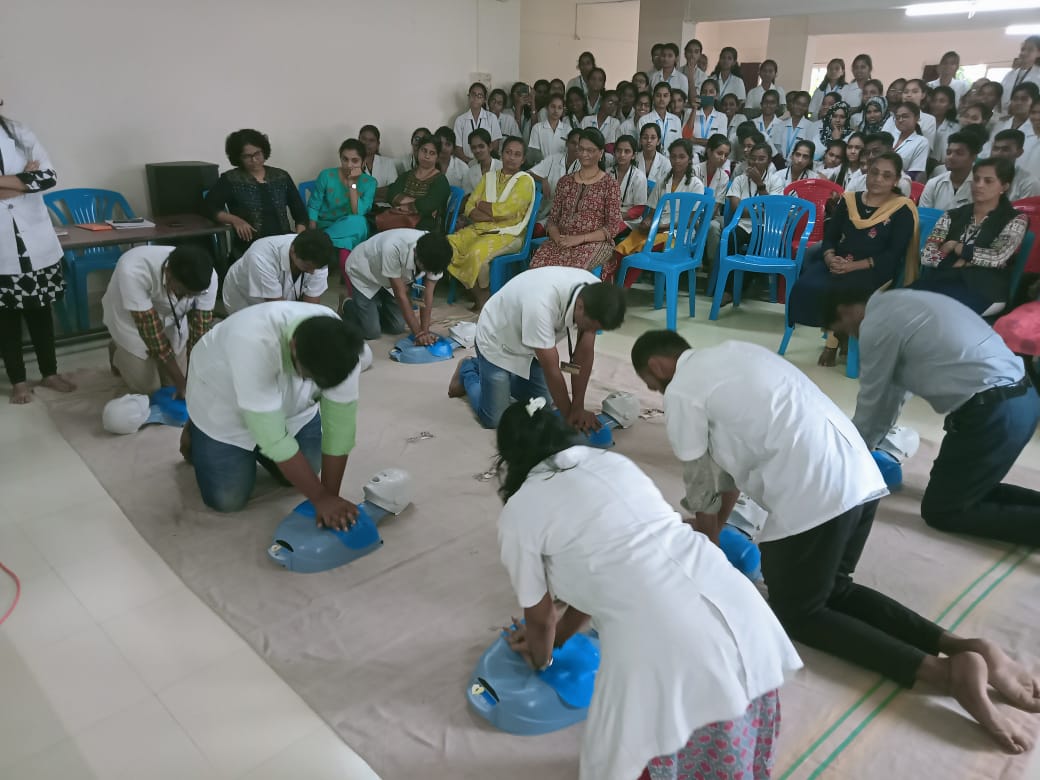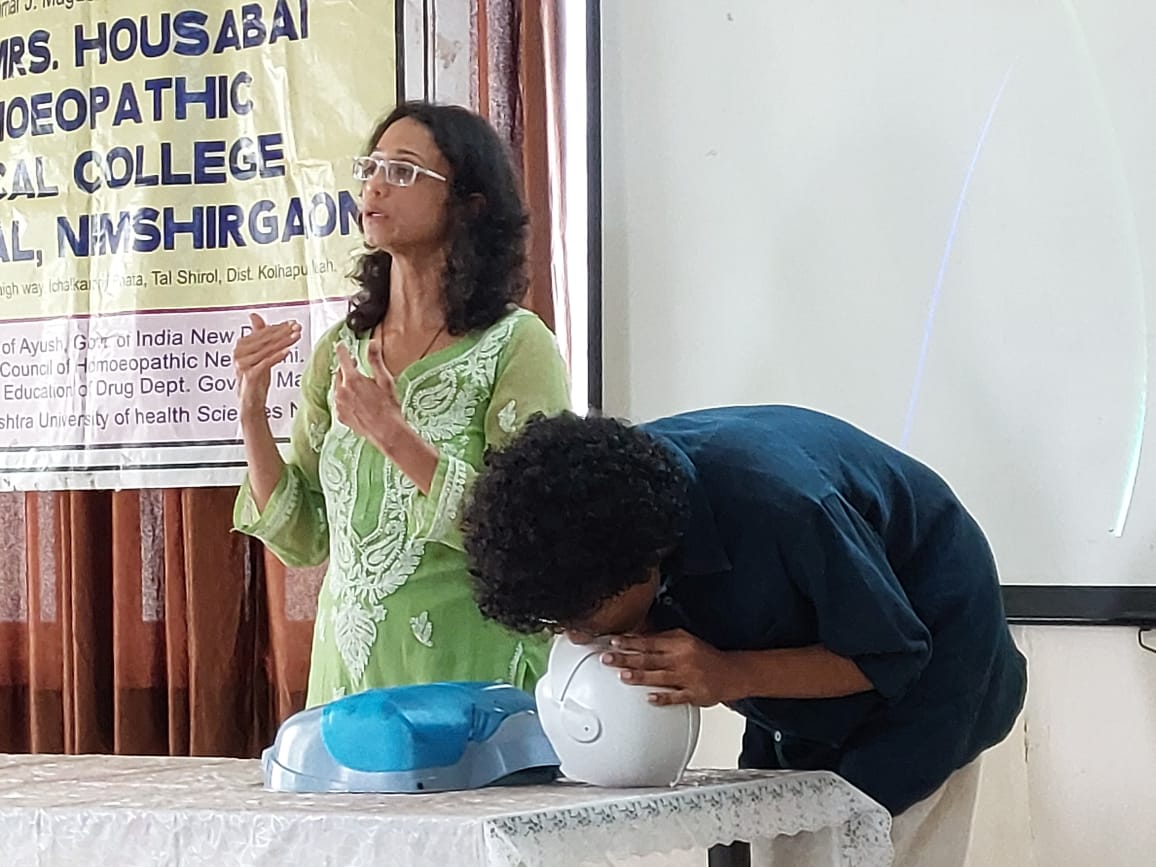 HHMC FMT Field Visit to Regional Mental Hospital Ratnagiri on 28/09/2022…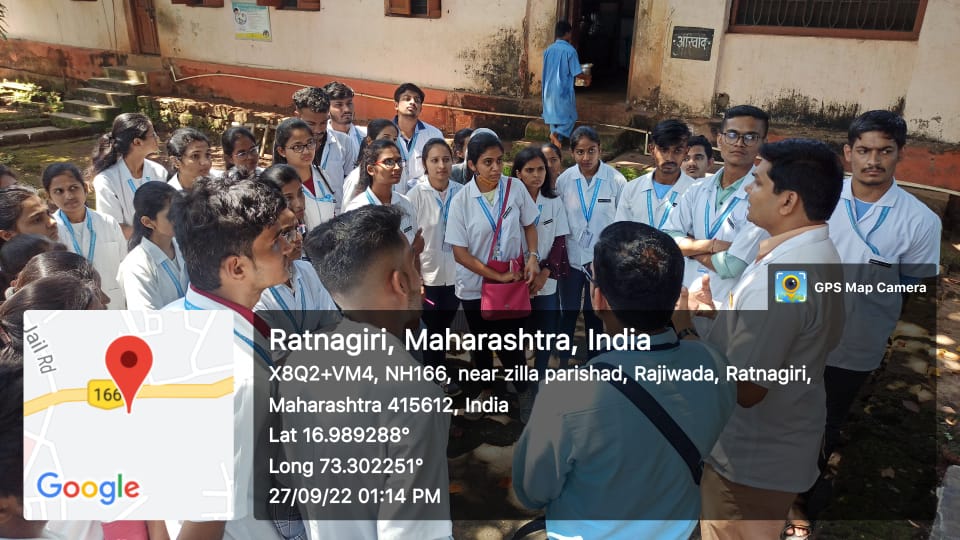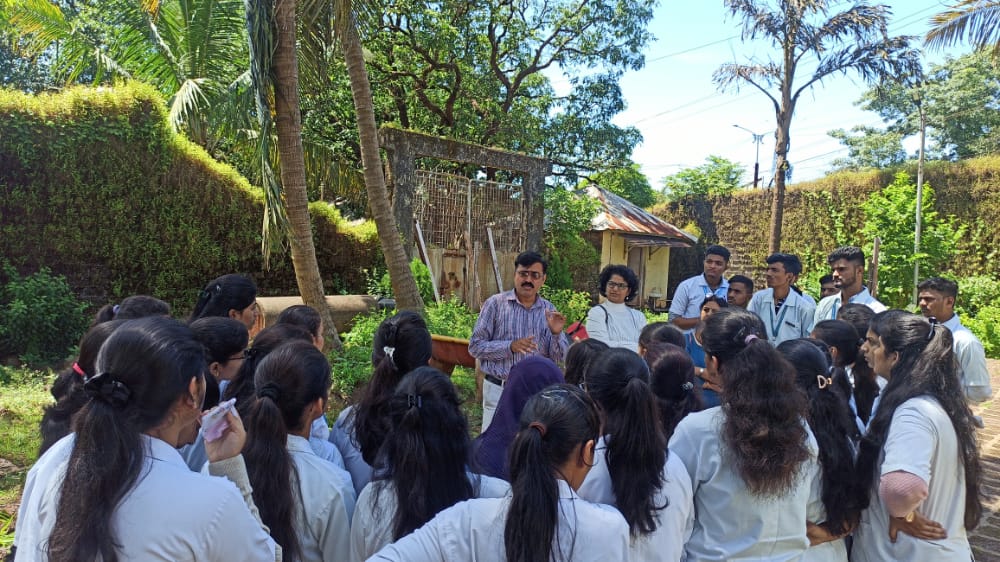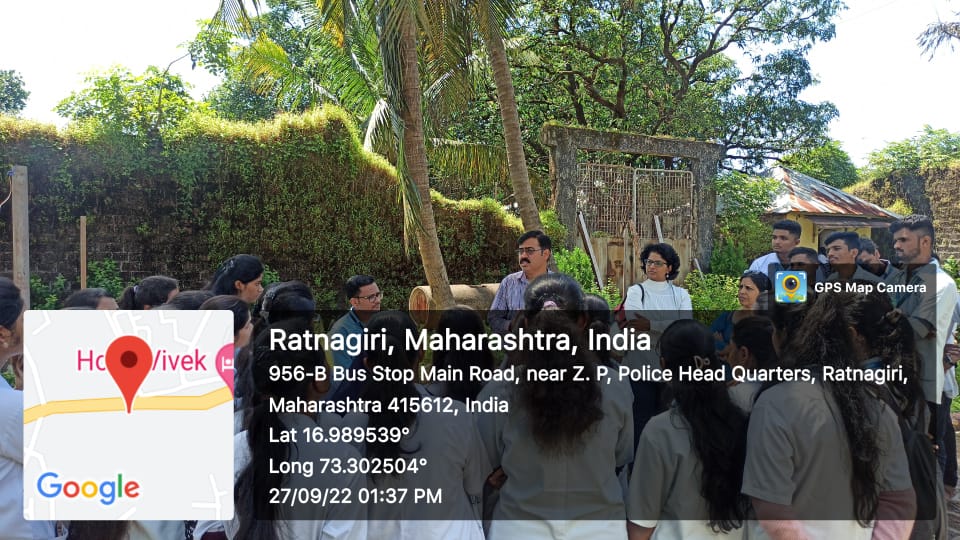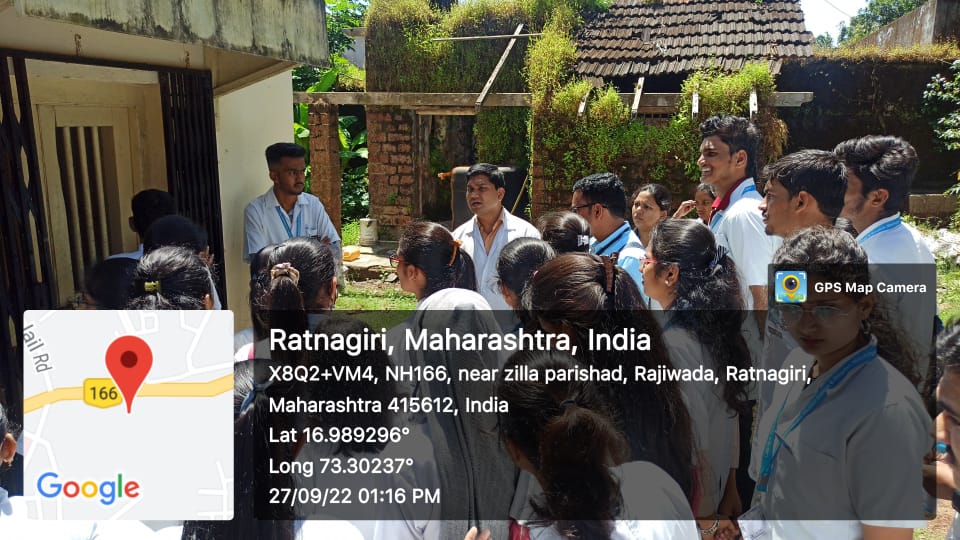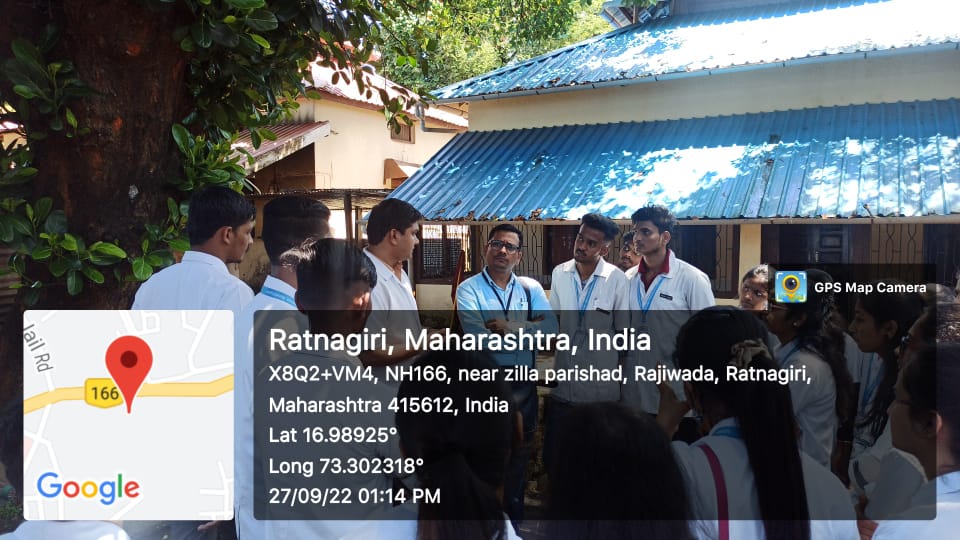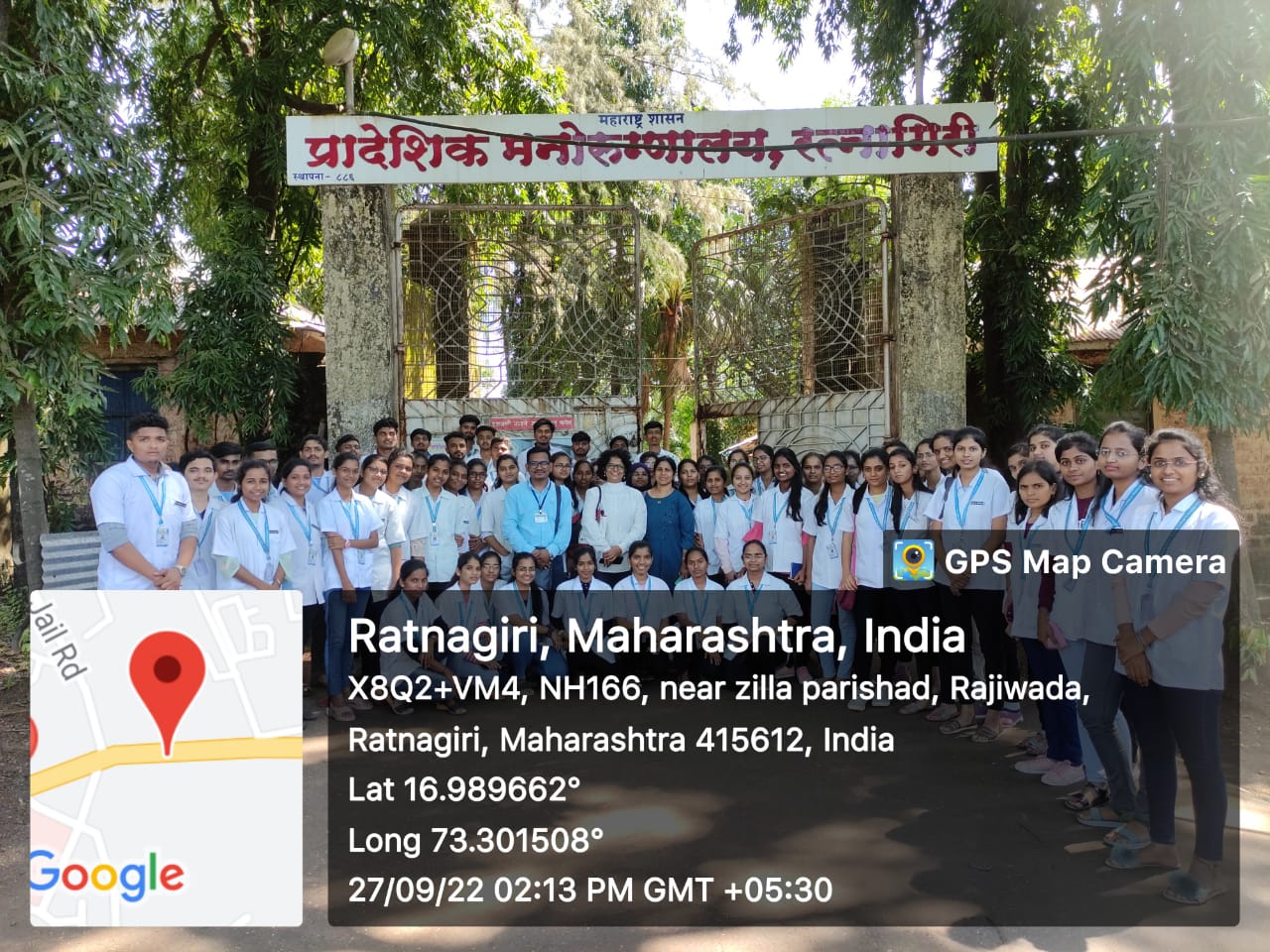 HHMC FMT Field Visit to Special Jail Ratnagiri on 28/09/2022…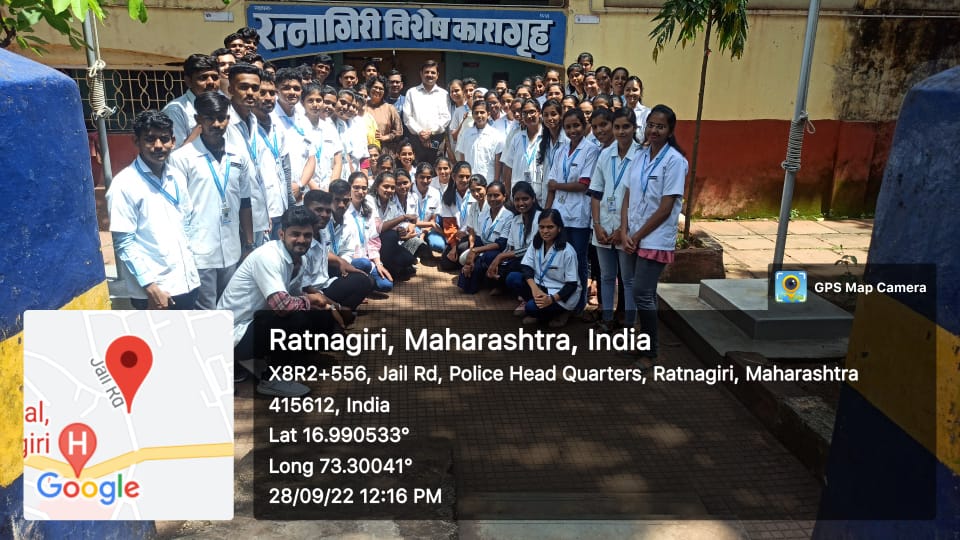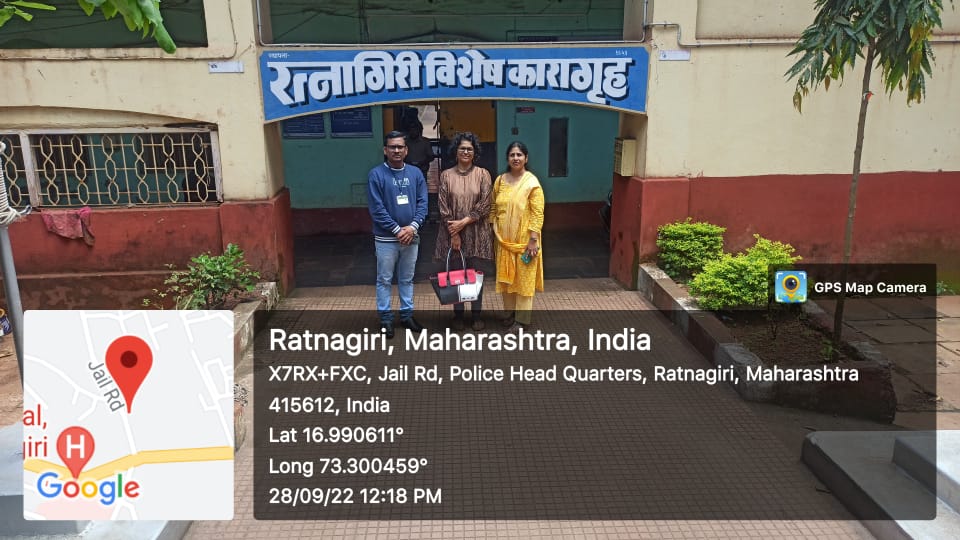 HHMC Students were guided by Jaysingpur "Nirbhaya Pathak " (Police Officer Seema Bade and Team).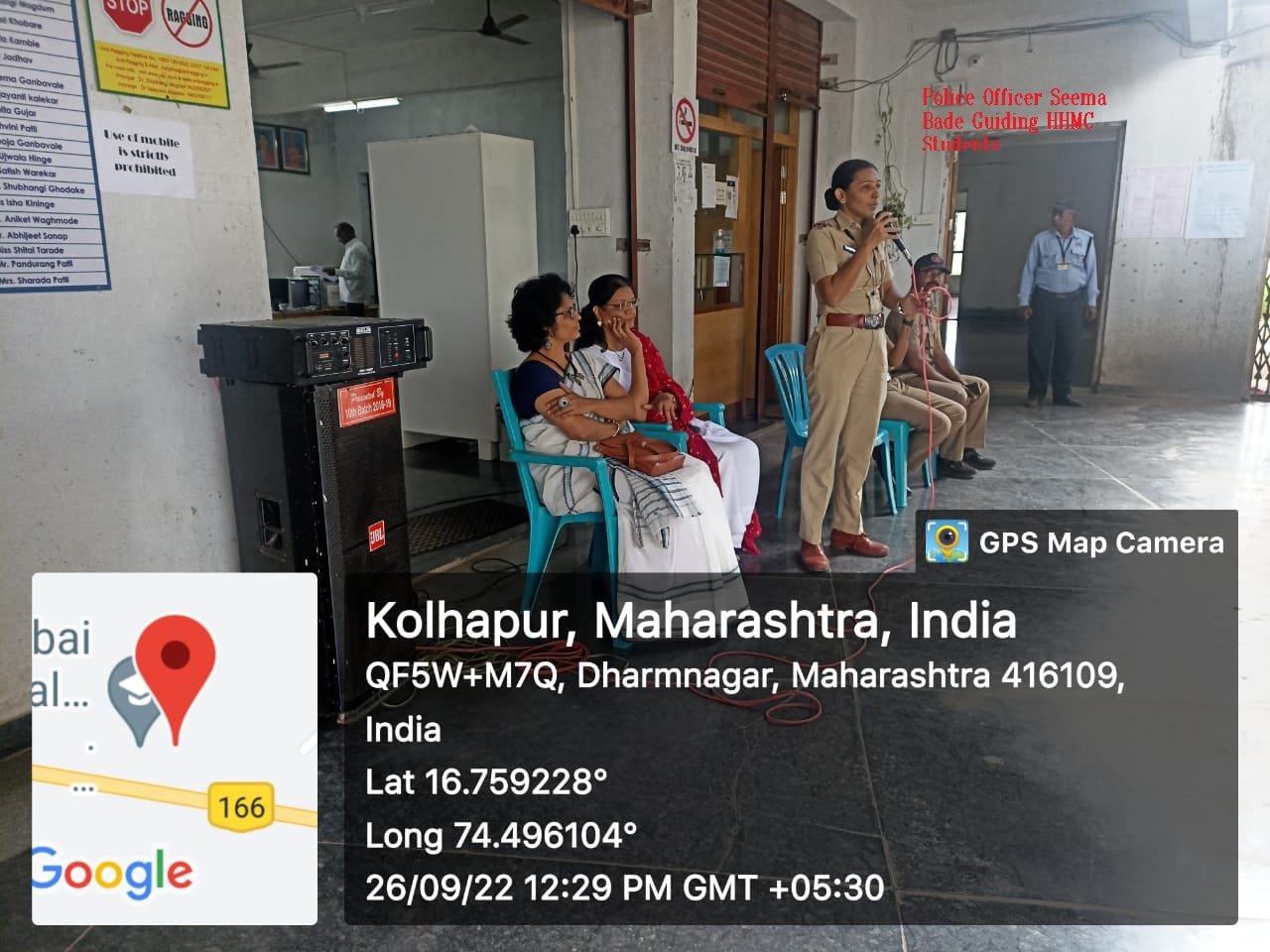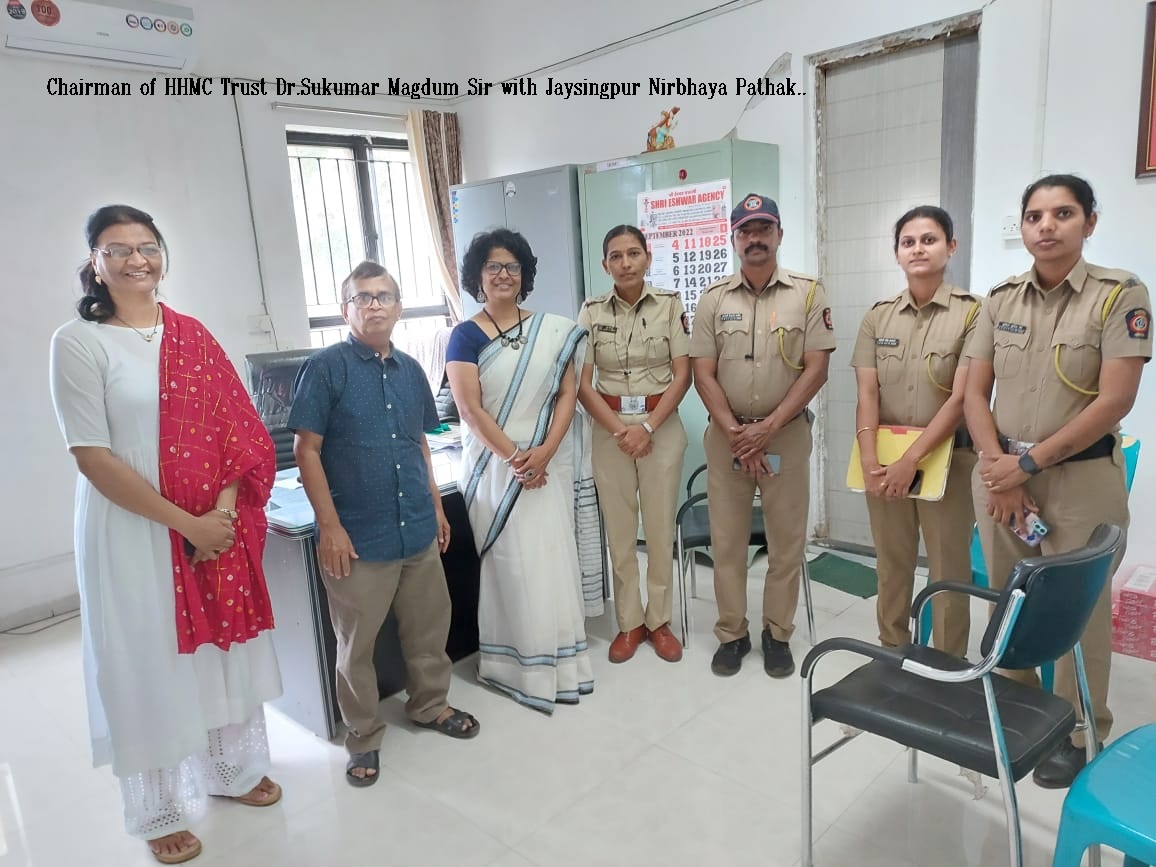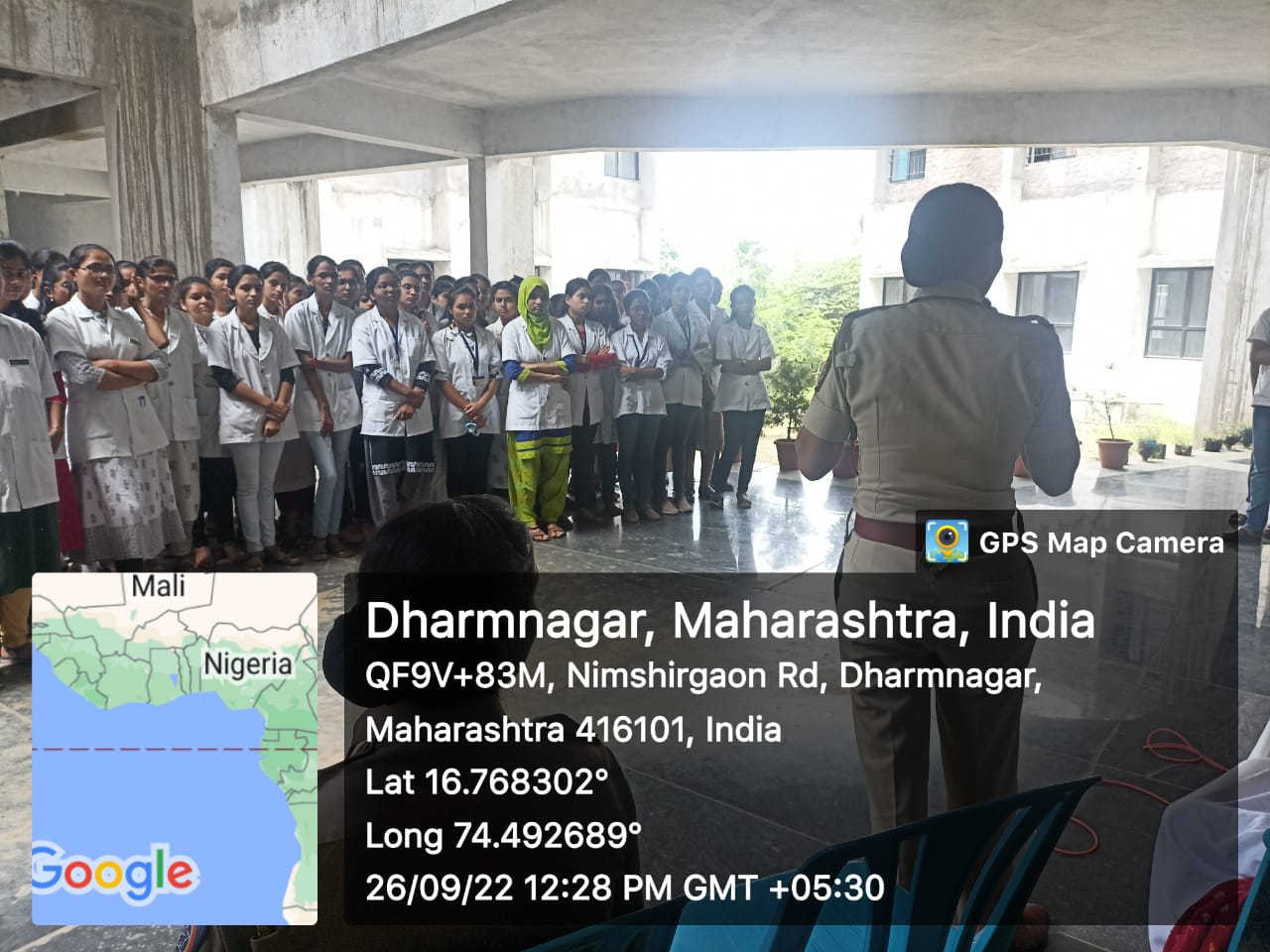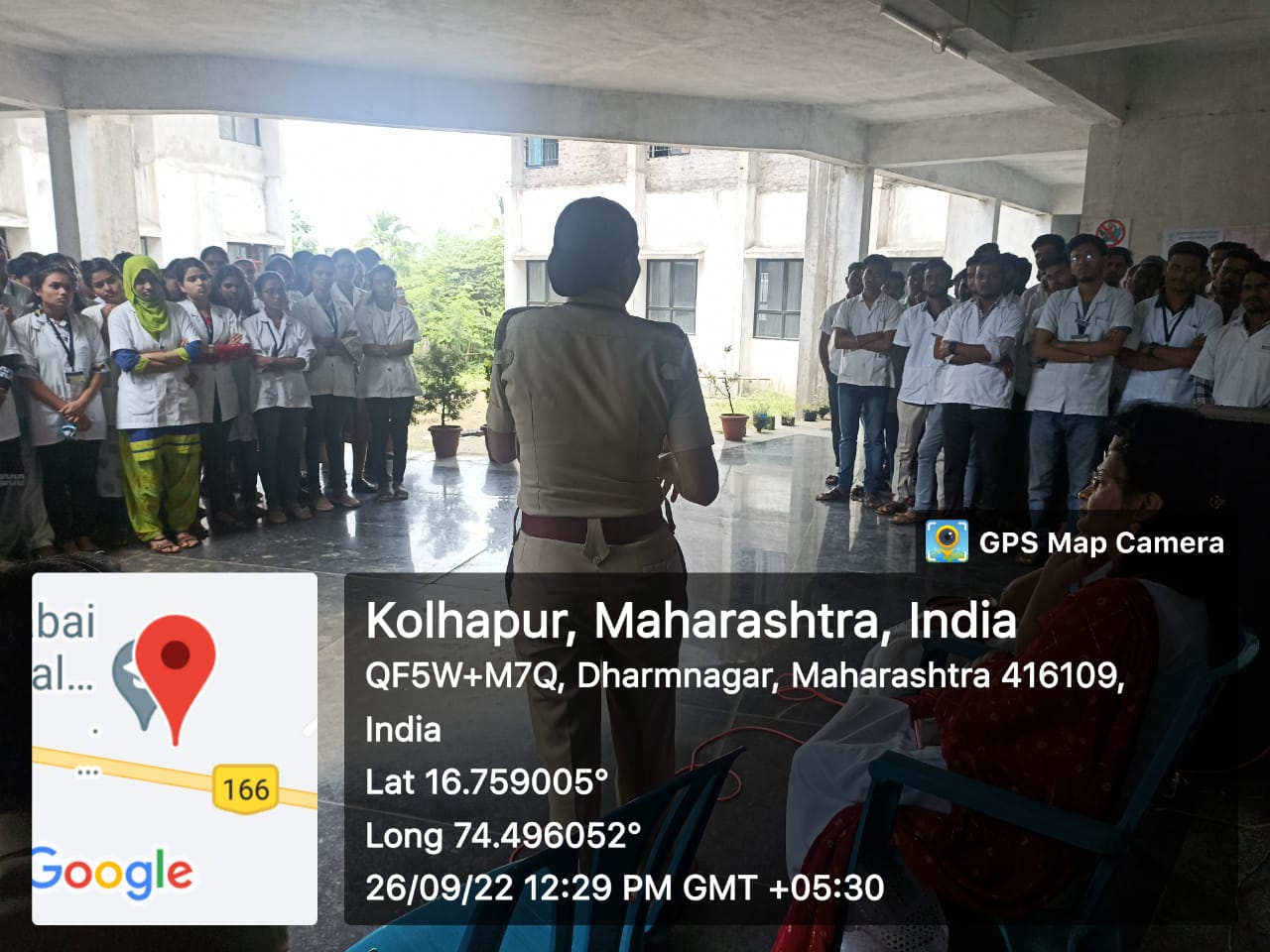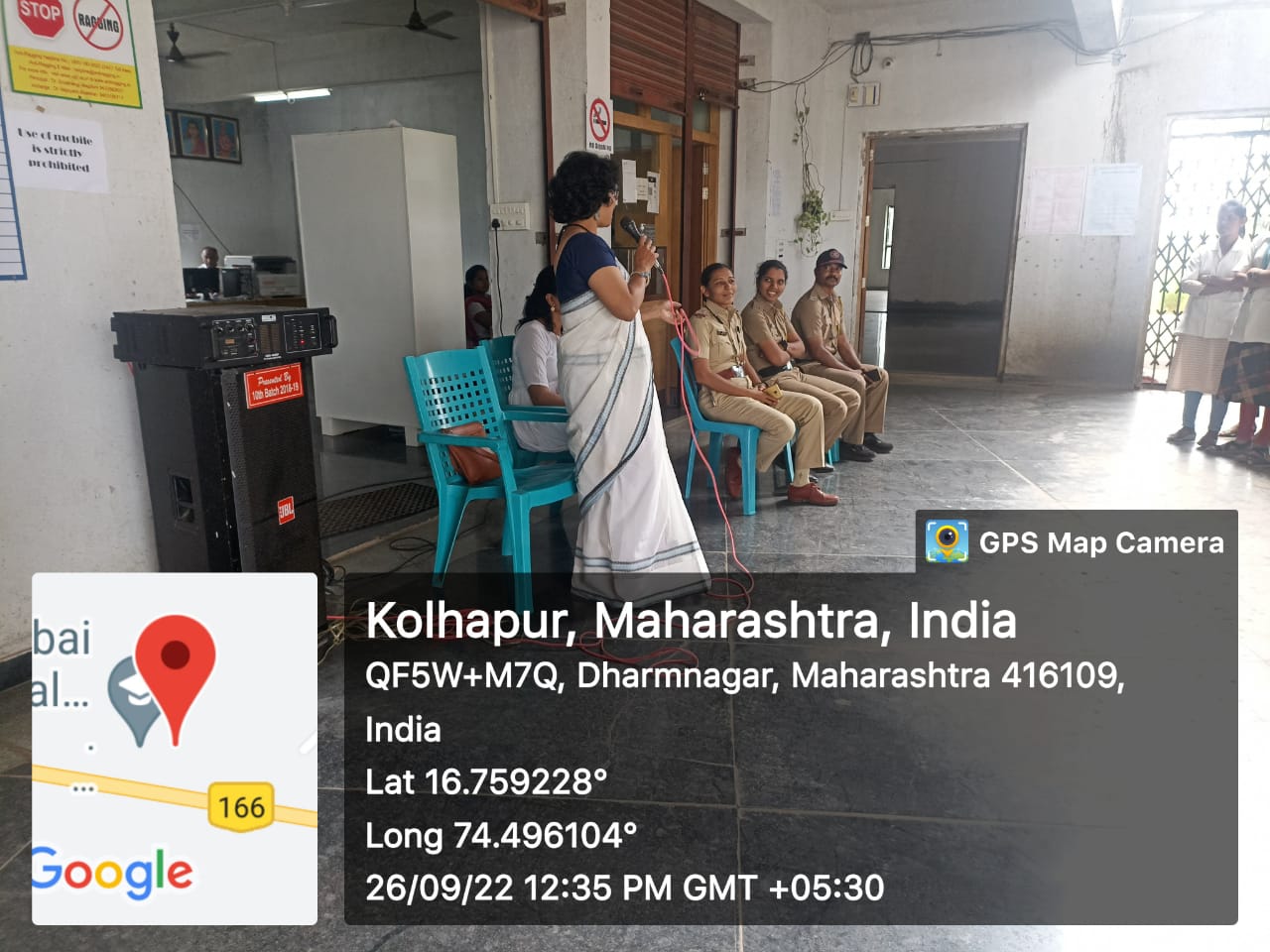 Seminar on Homoeopathic Management of Fever at HHMC arranged by FMT Department Speaker: Dr Mihir Parikh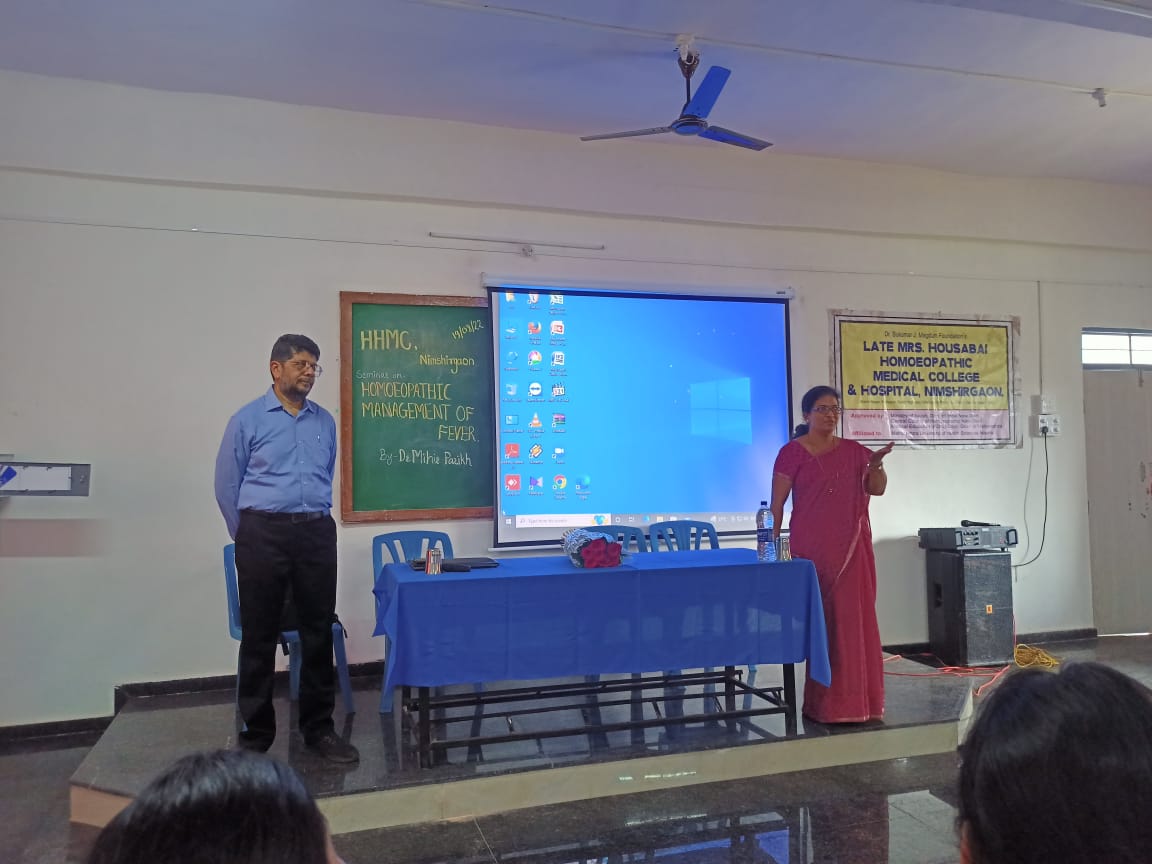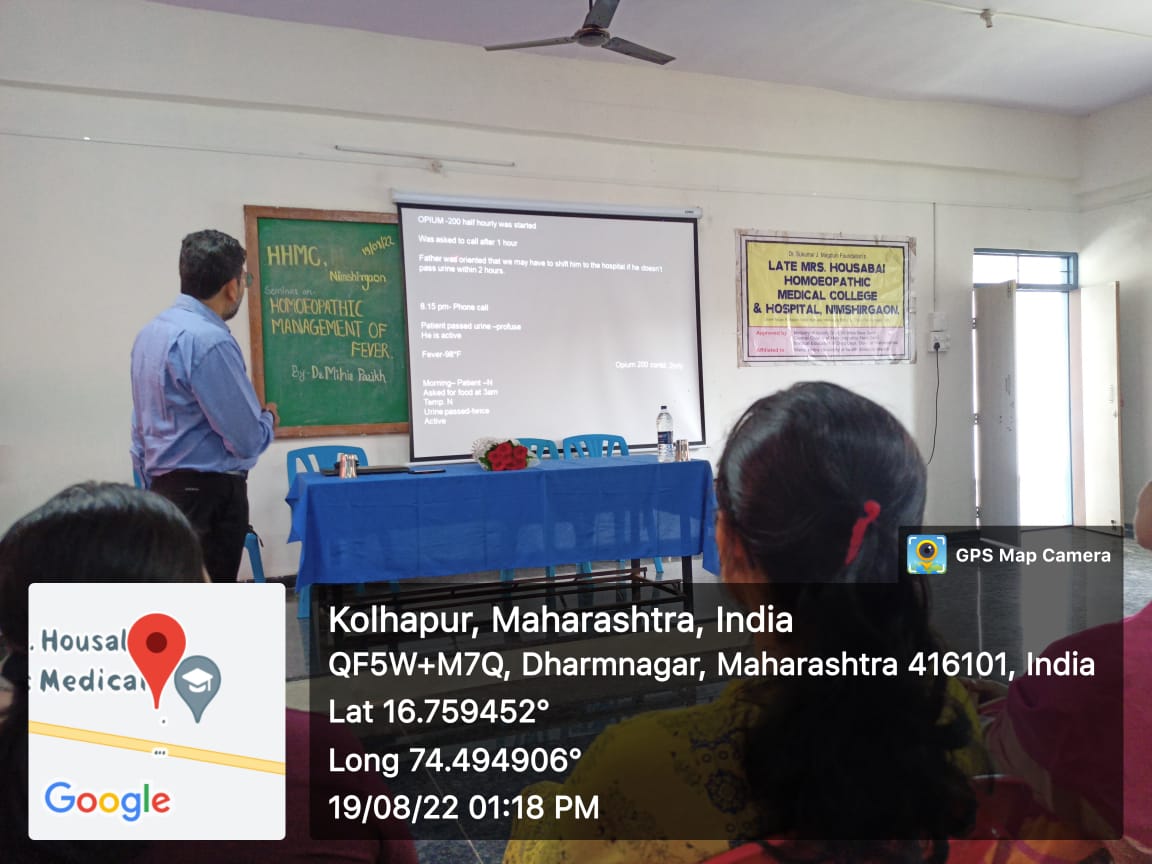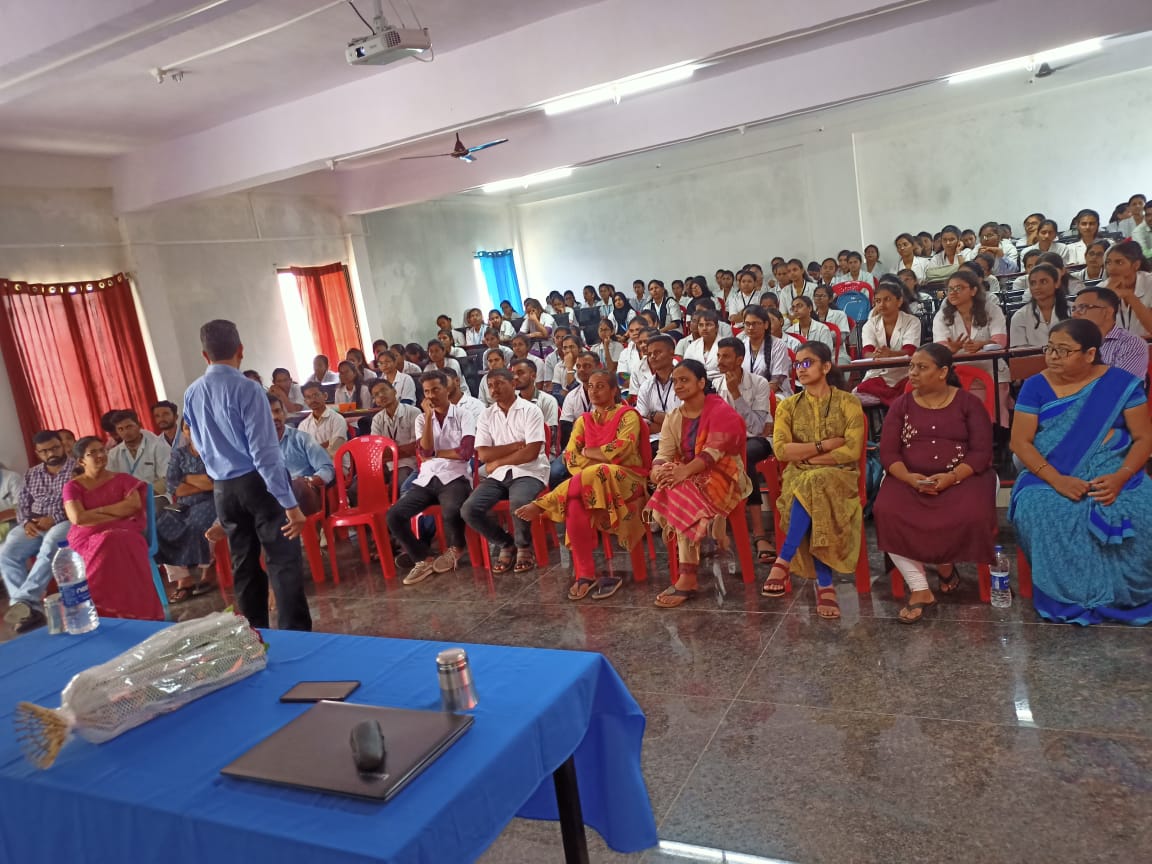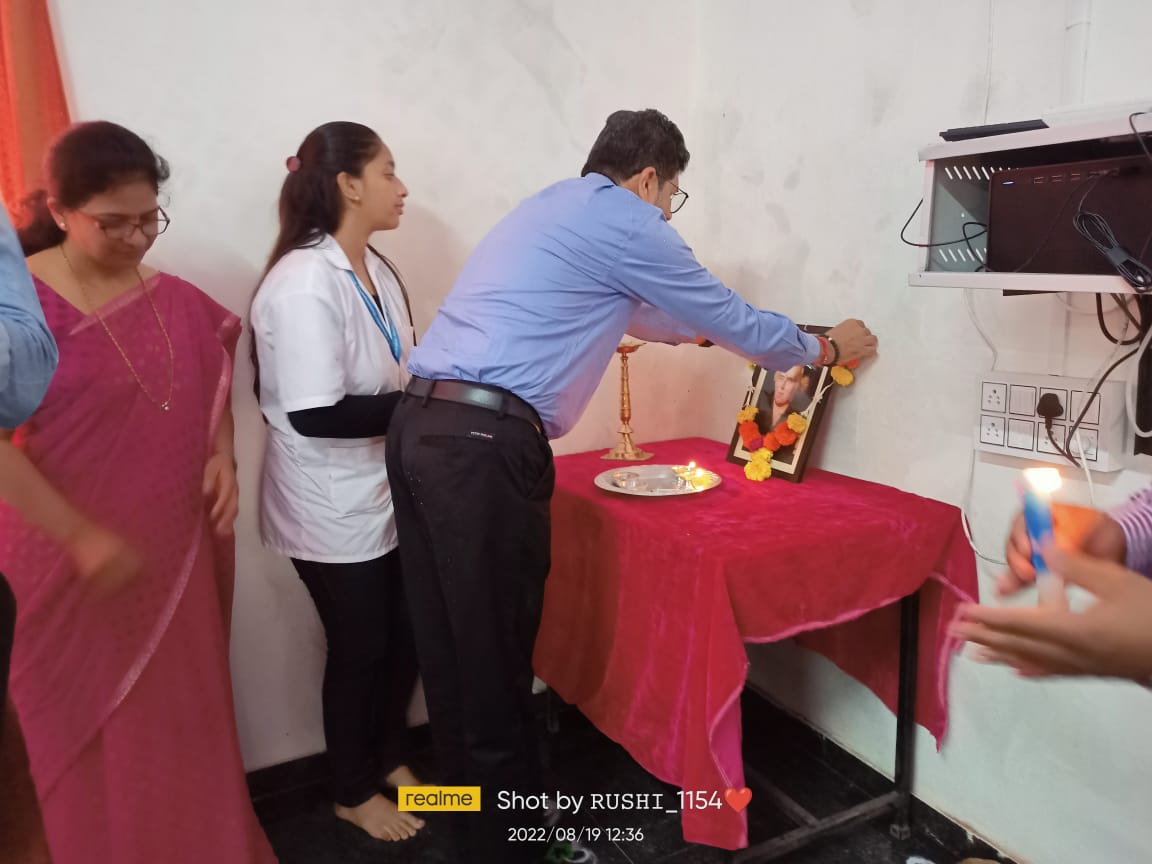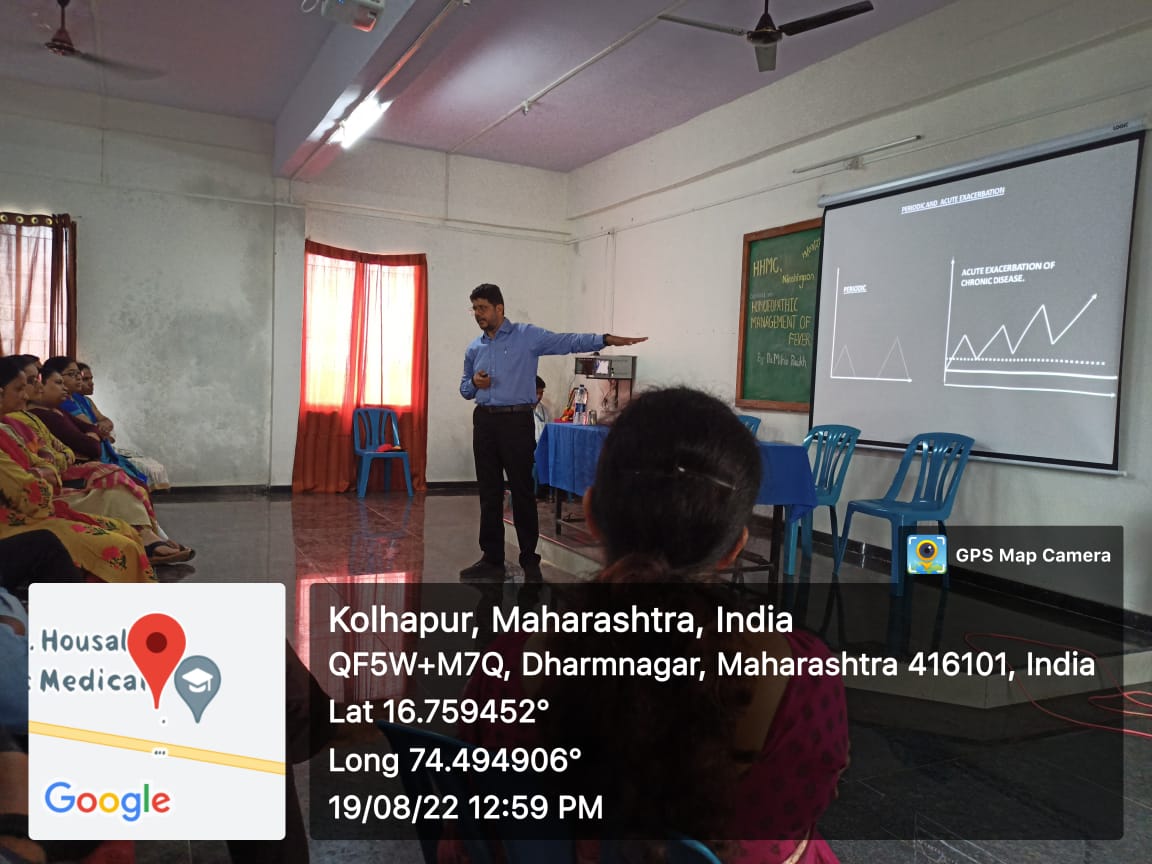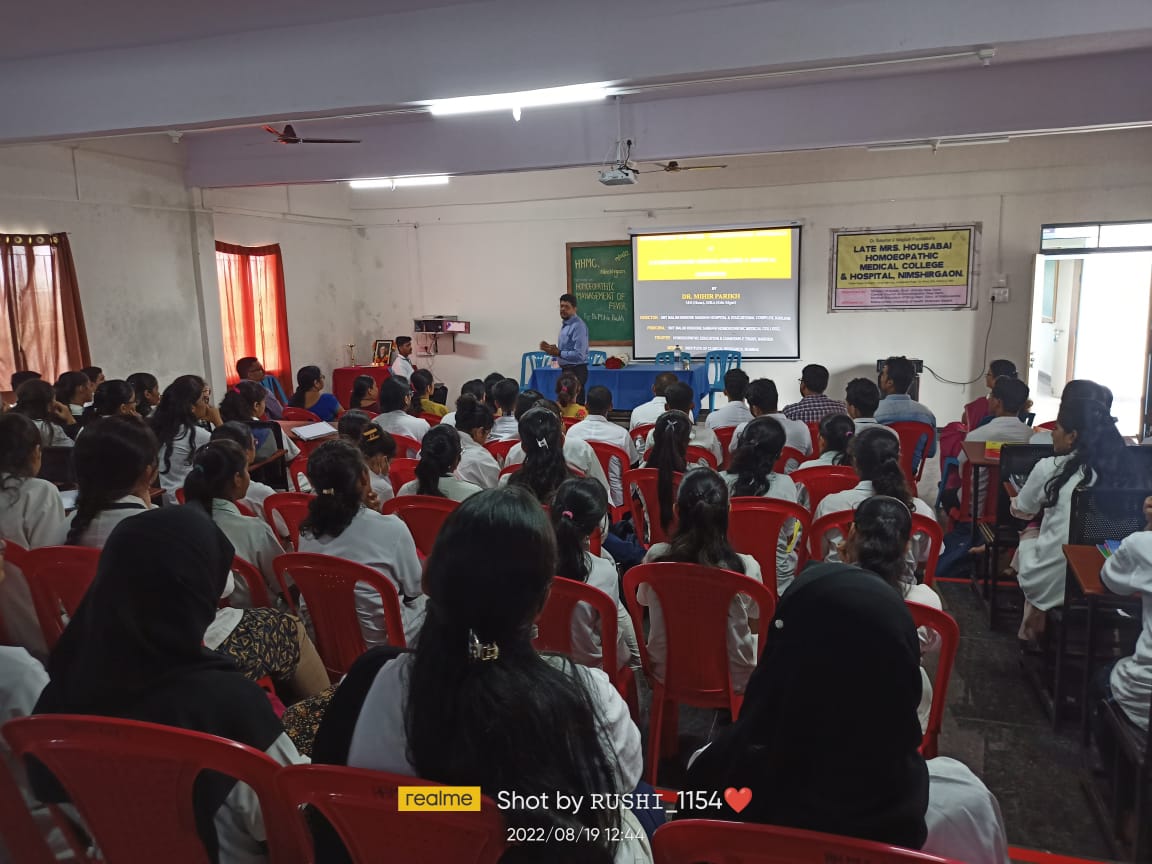 Opening Ceremony of Physiotherapy Center and Opthalmology OPD and Guidelines on Vaccination and Preventive measures for Maleria & Dengue by Dr. Pandurang Khatavkar (Jaysingpur PHC) at Late.Mrs.Housabai Homoeopathic Medical College and Hospital, Nimshirgaon..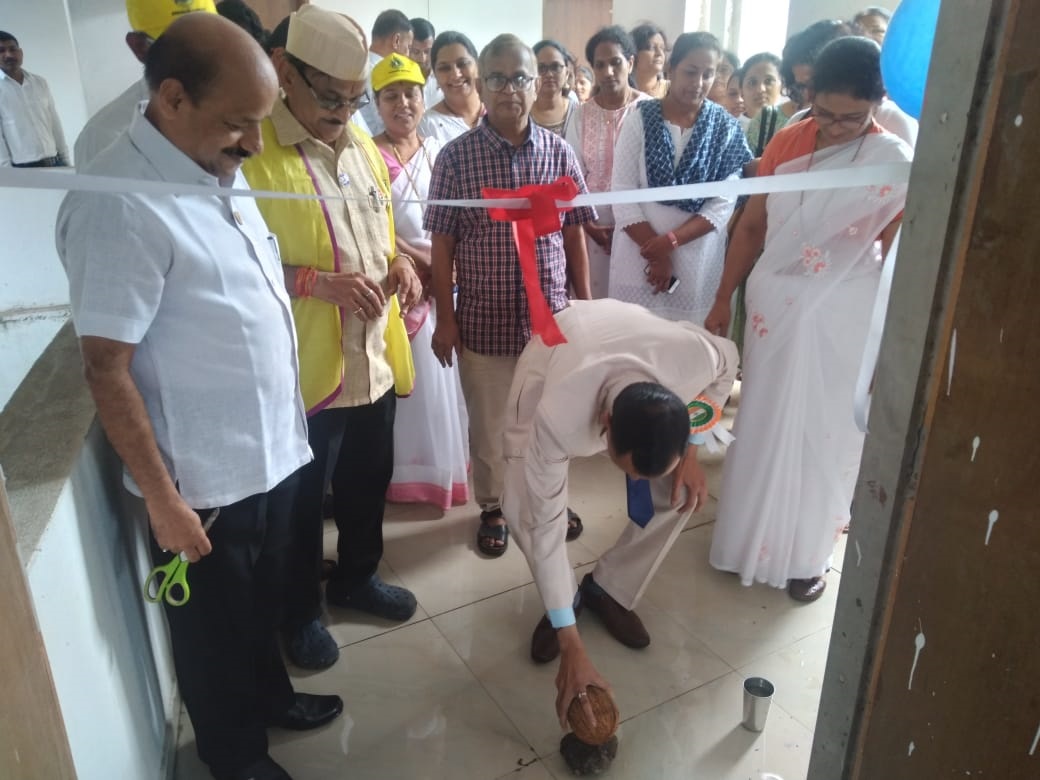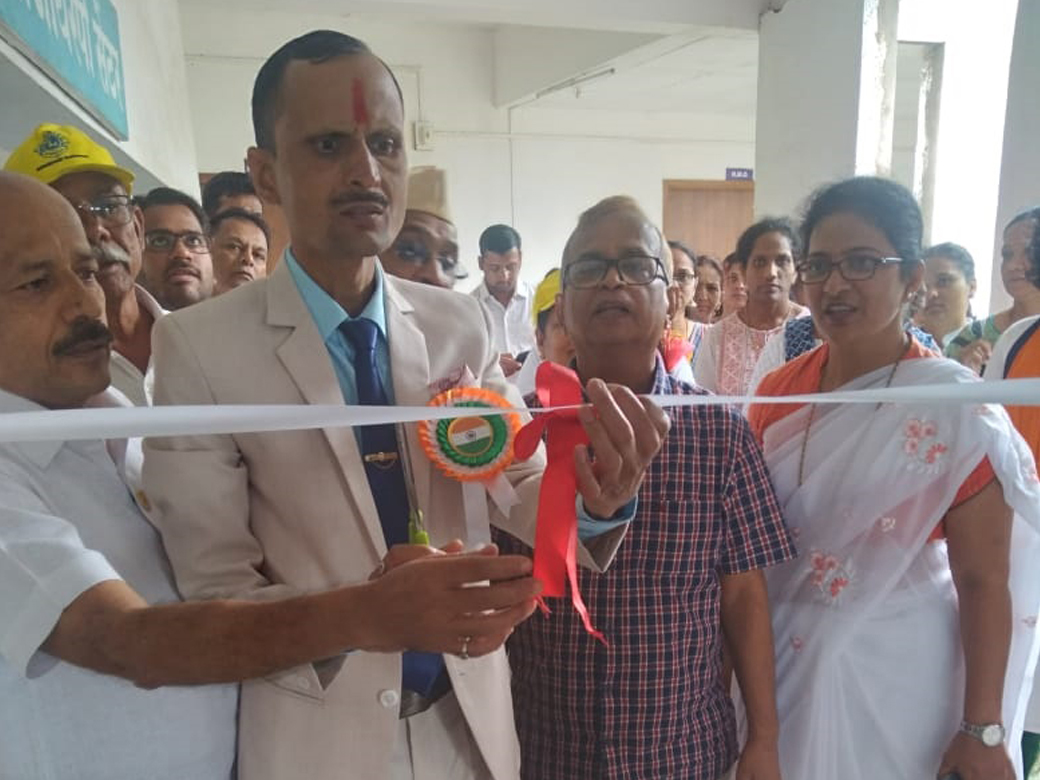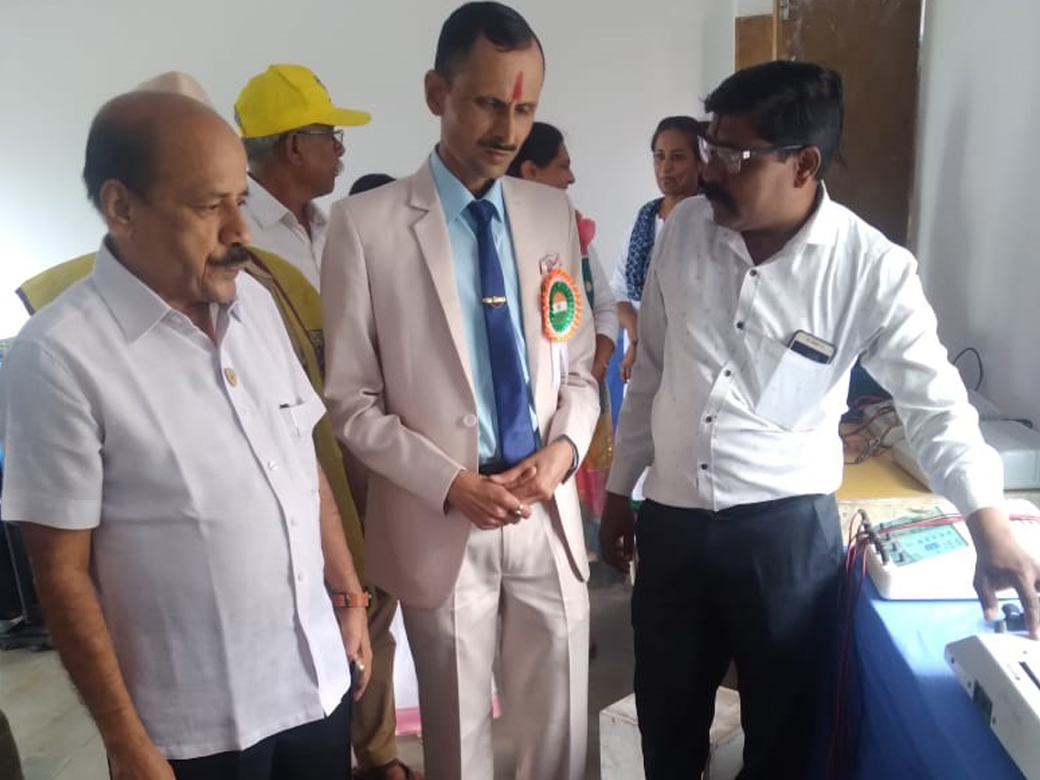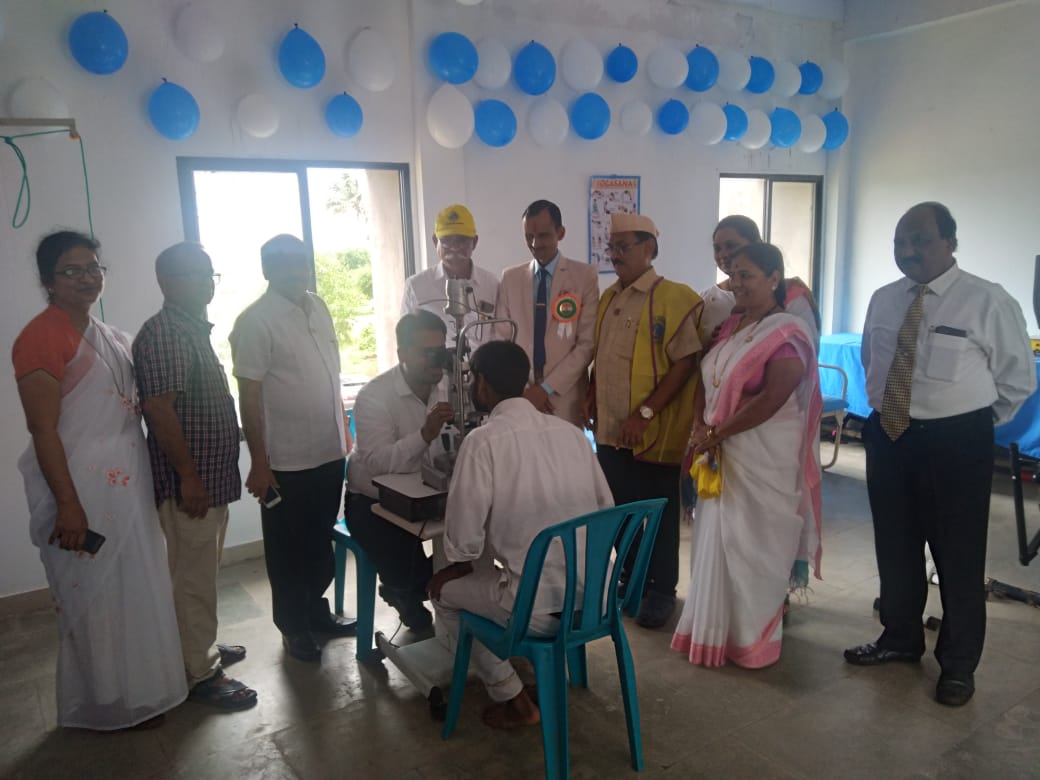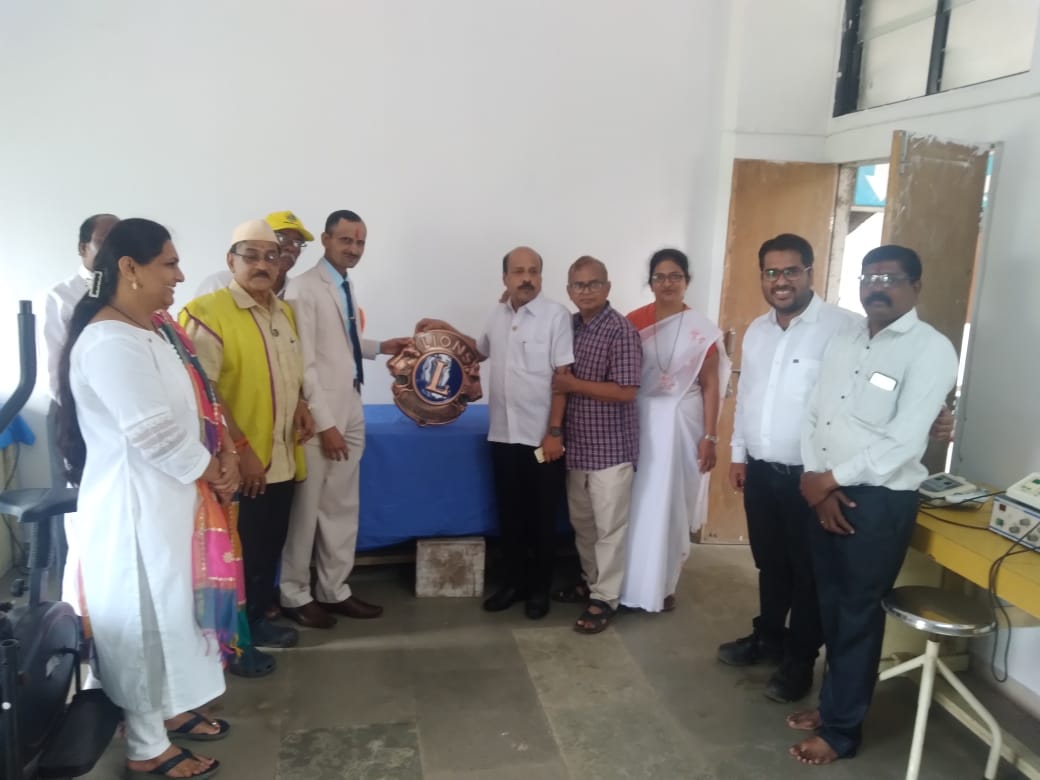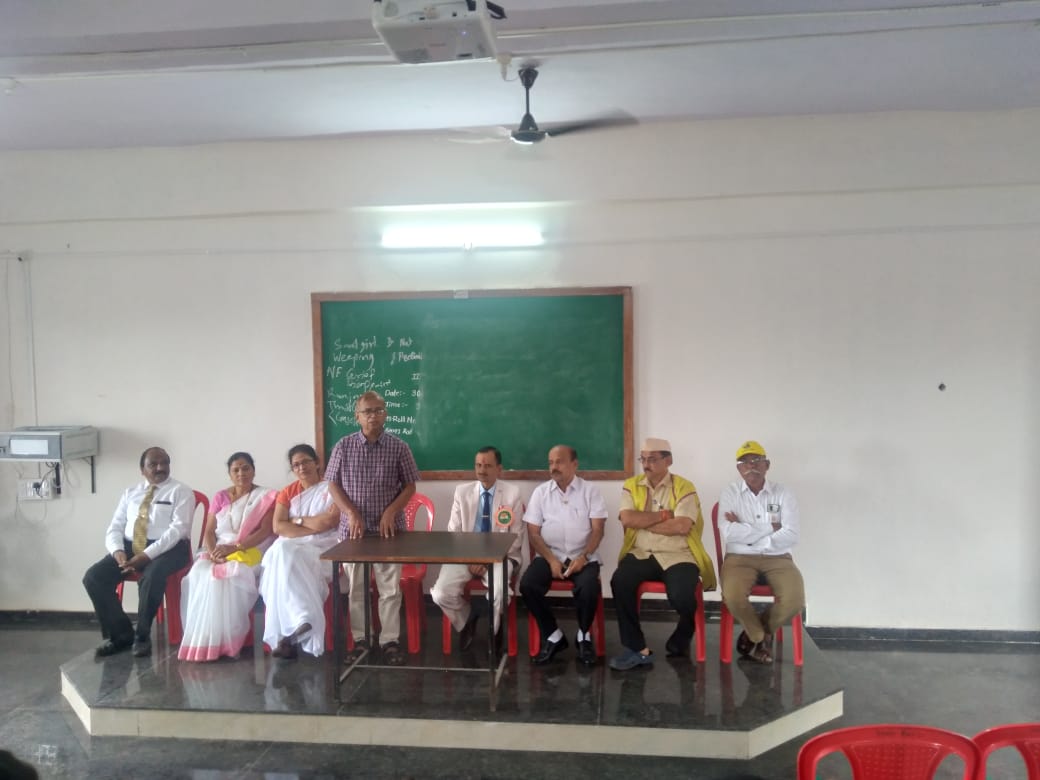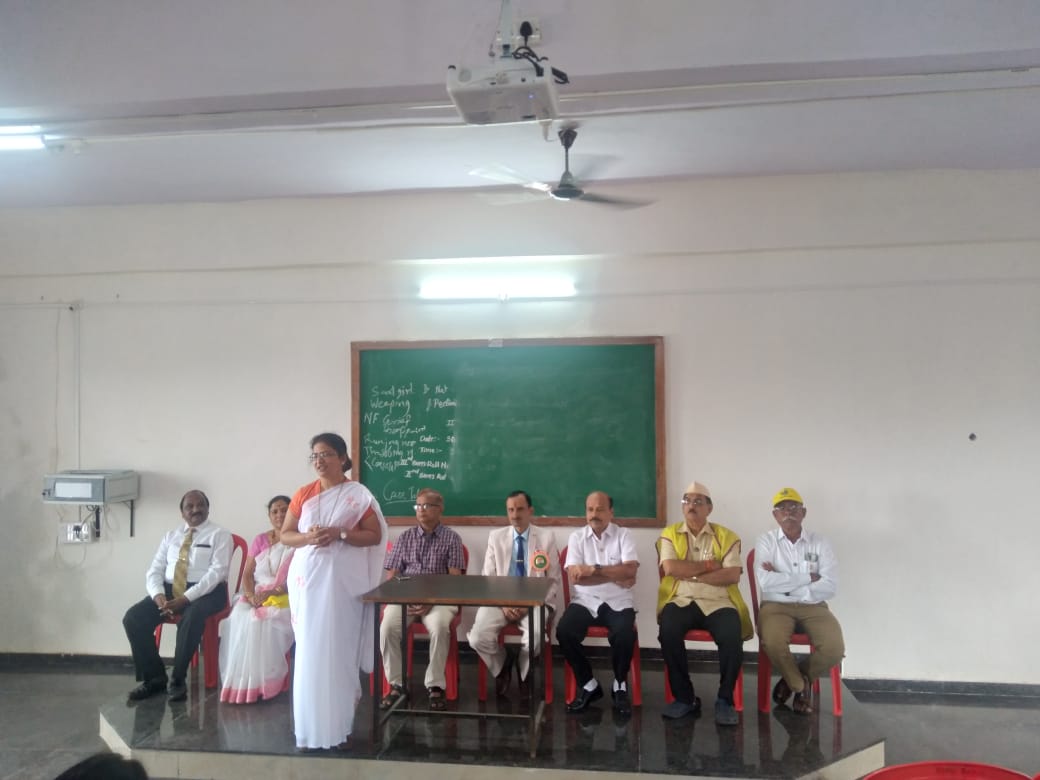 Seminar on 'Role of Doctors in newly Emerging Diseases' by Dr Priya Prabhu of G. M. C Miraj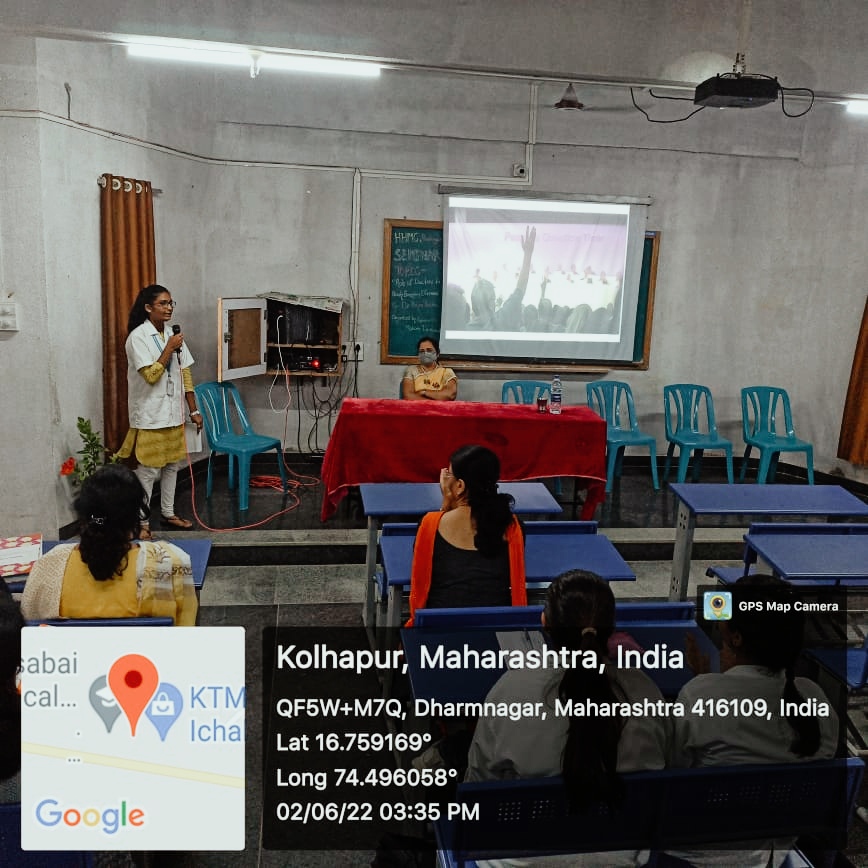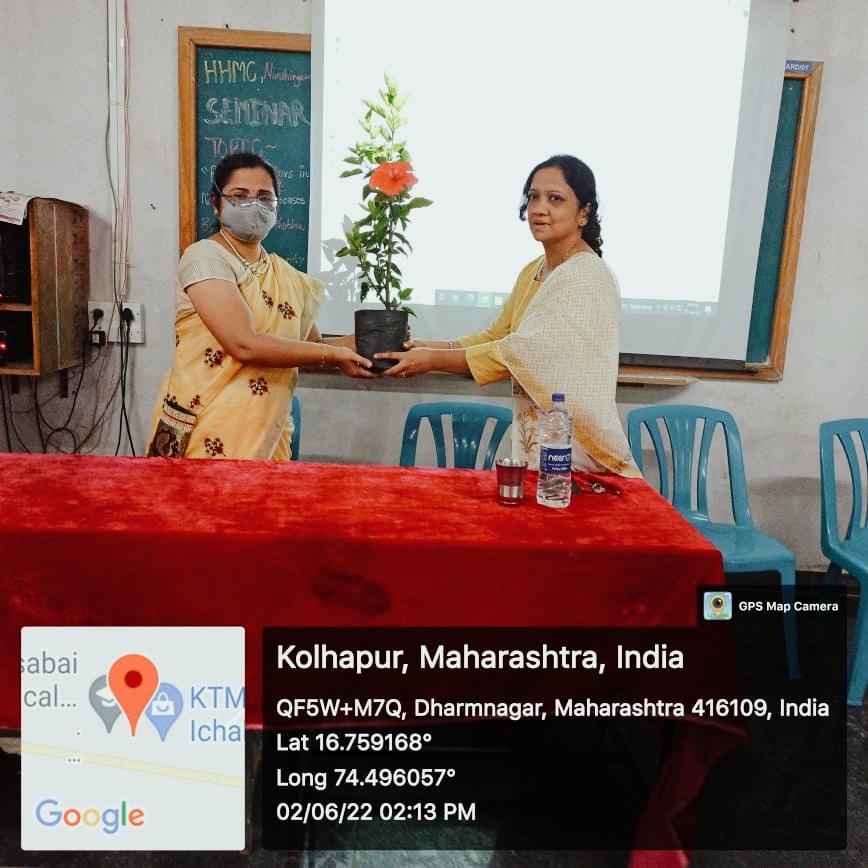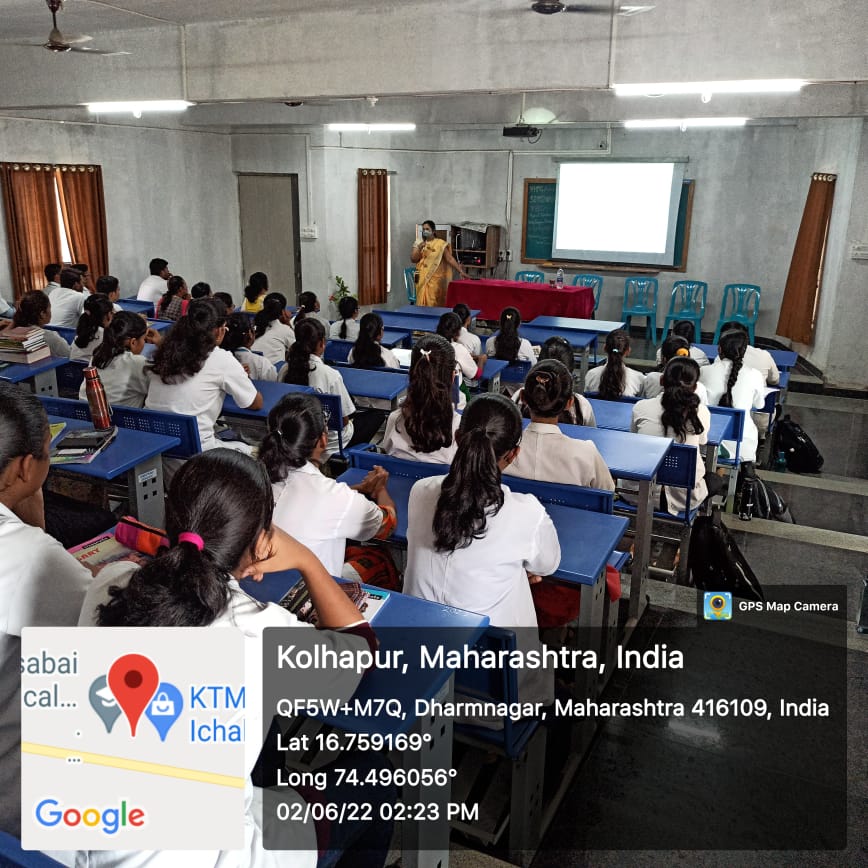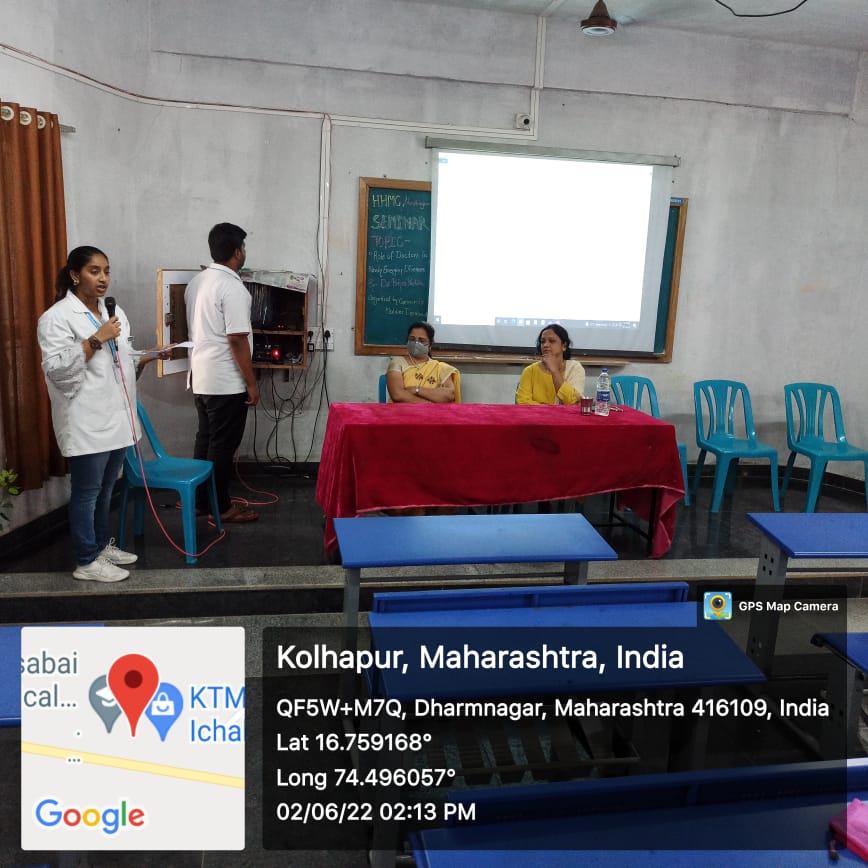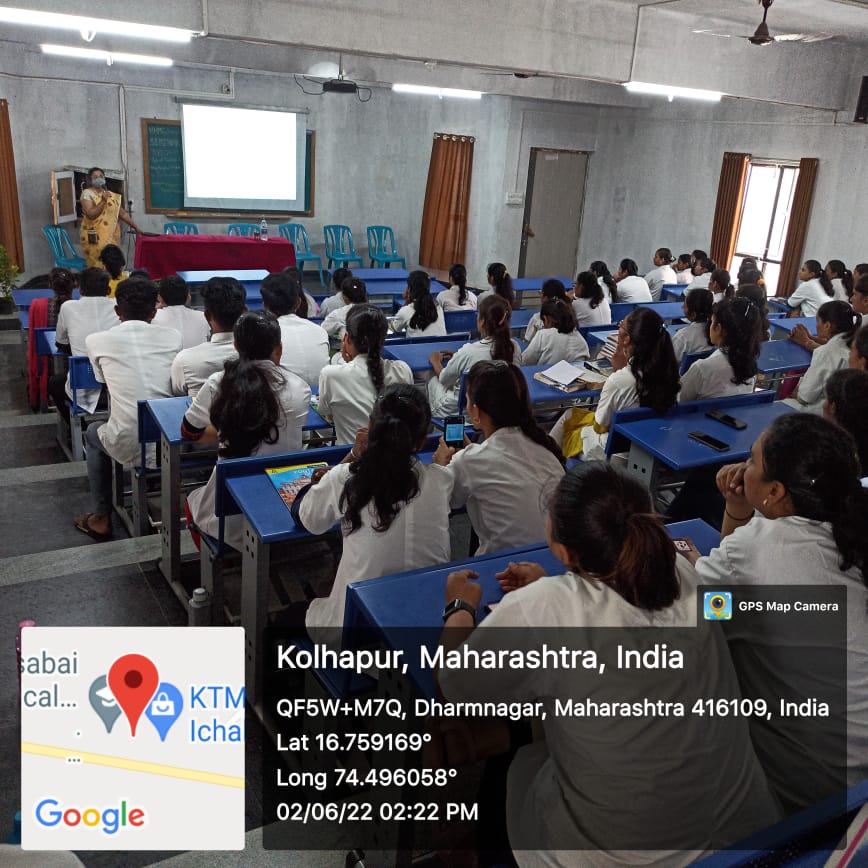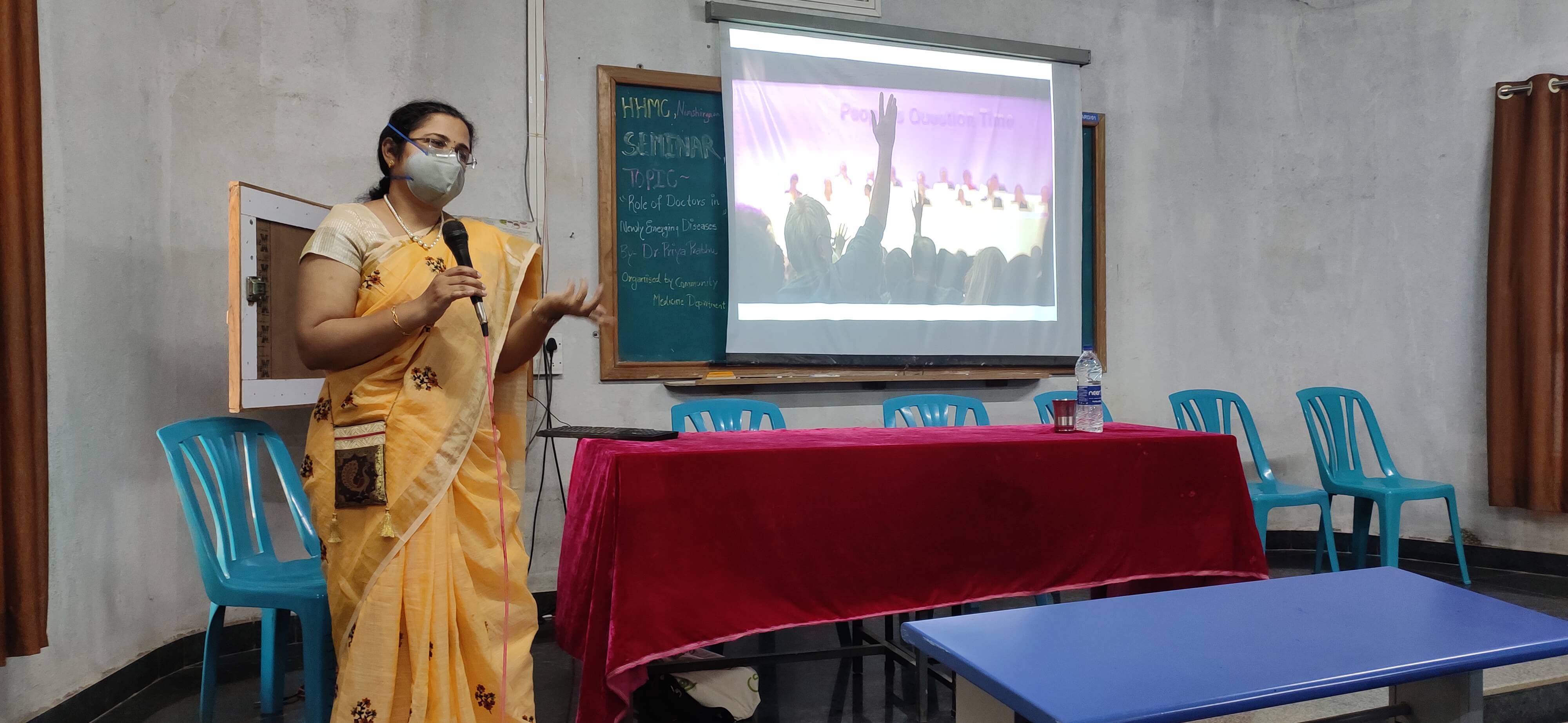 FMT field visit to District & Sessions court Jaysingpur on 15/07/2022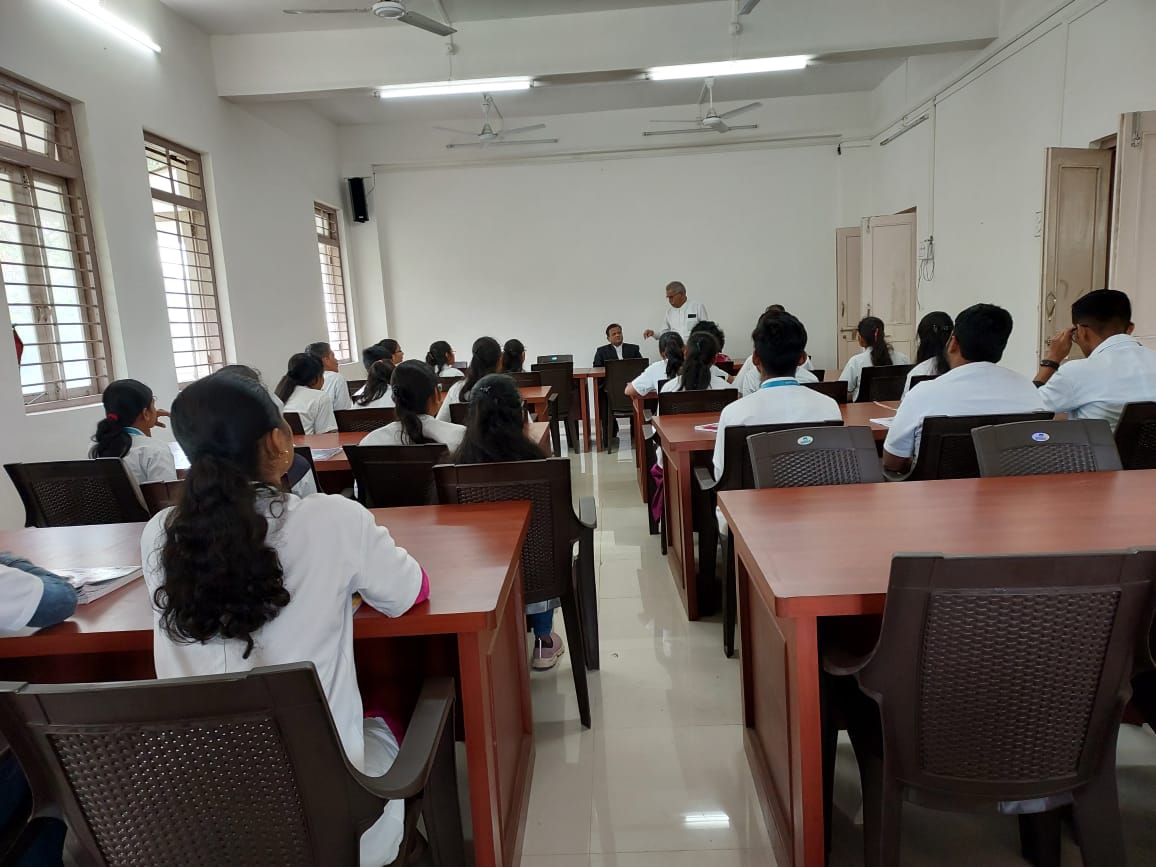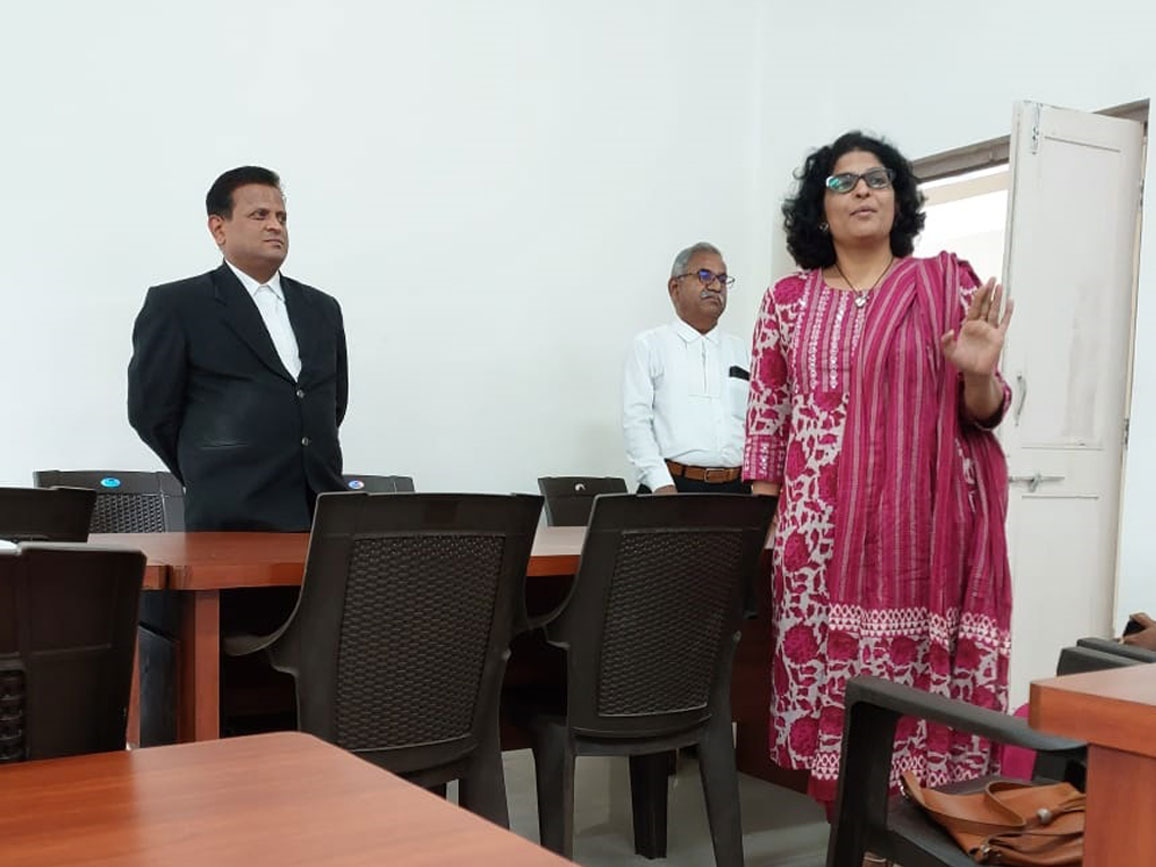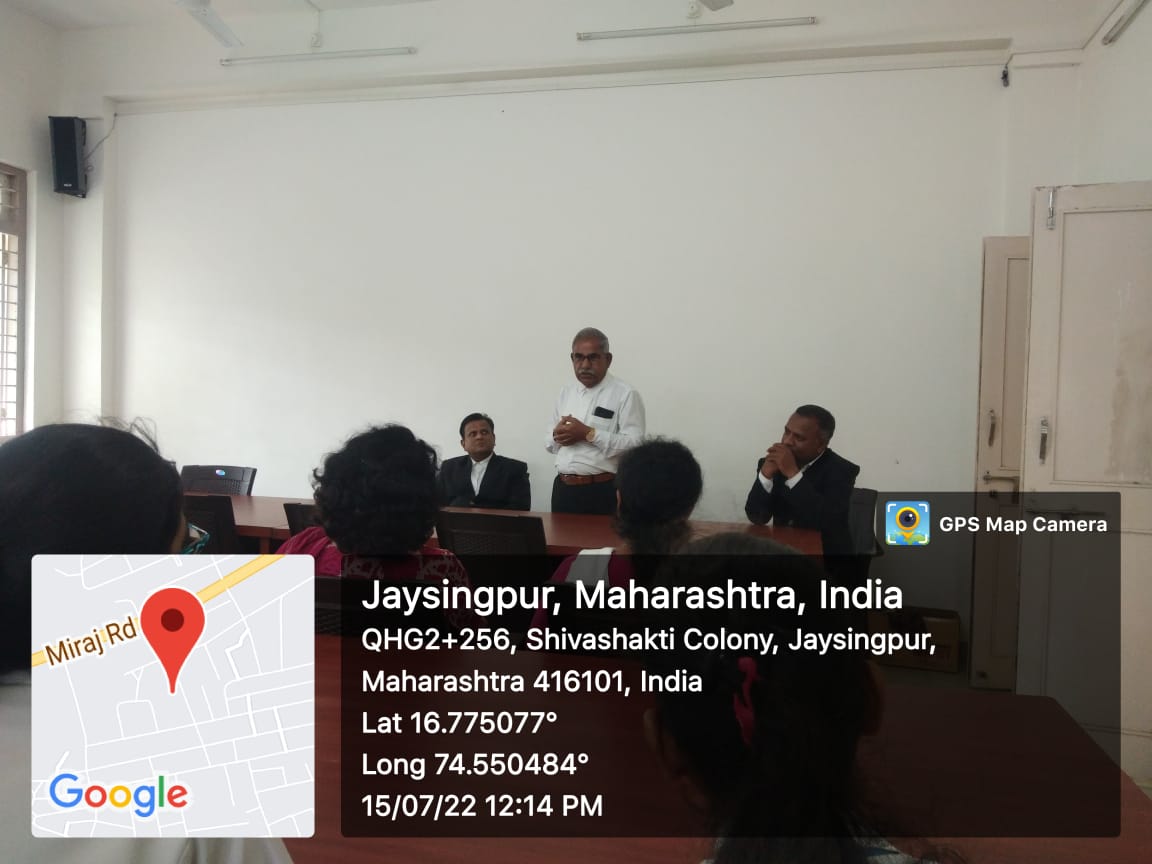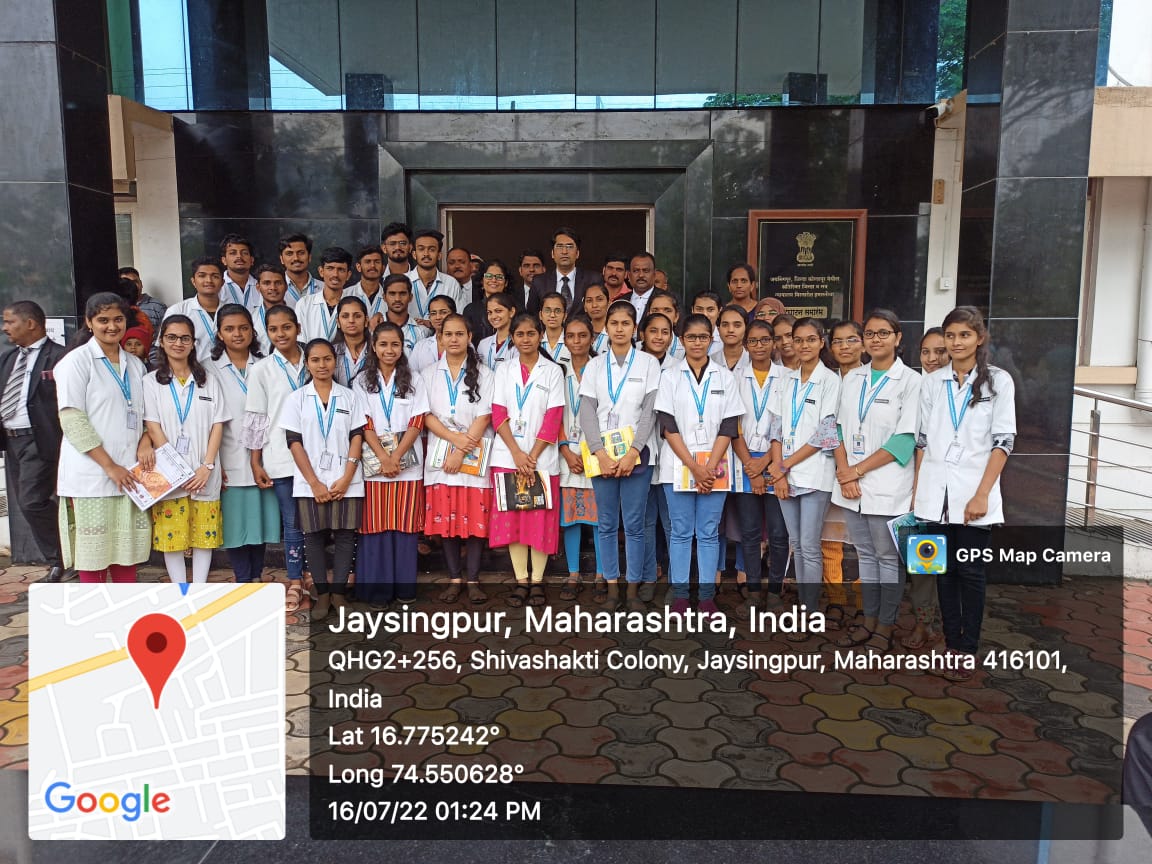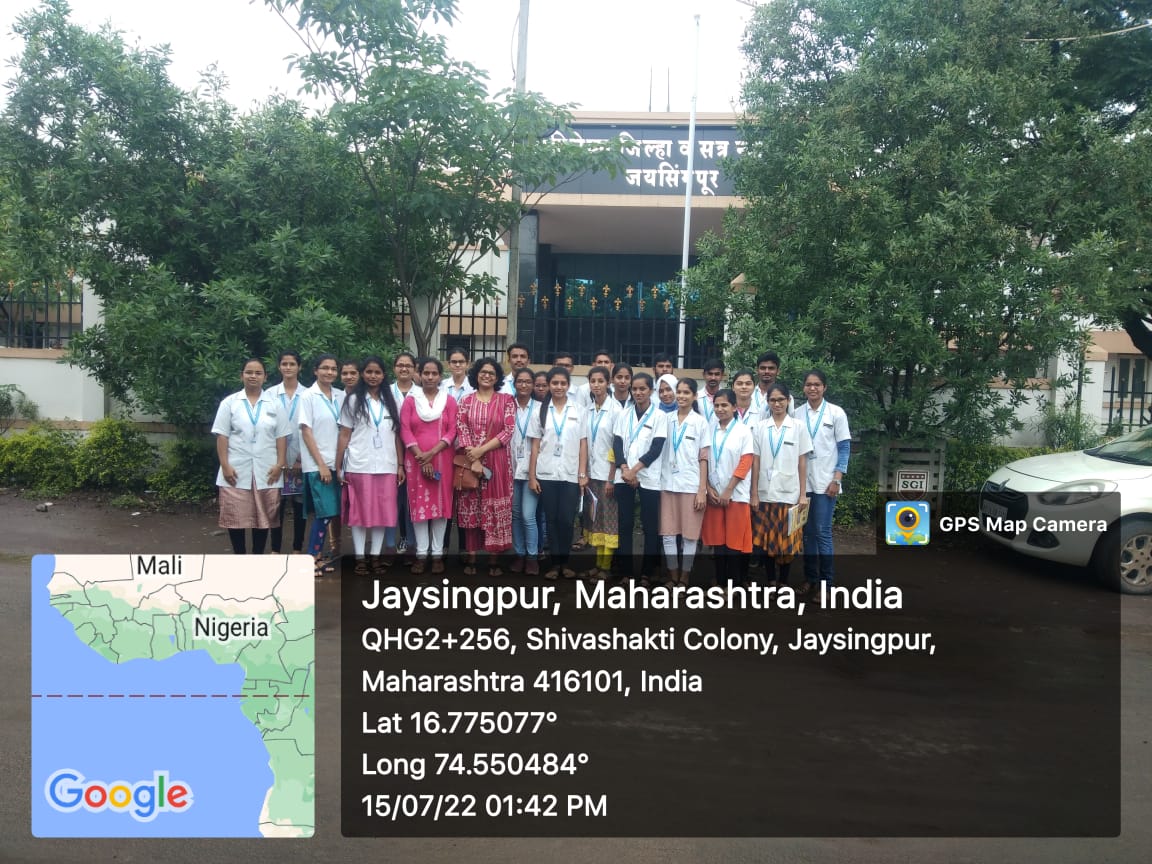 Seminar on Personality Development through value & technique education &
Environmental education by mr. Shivaji Nerli on 09/05/2022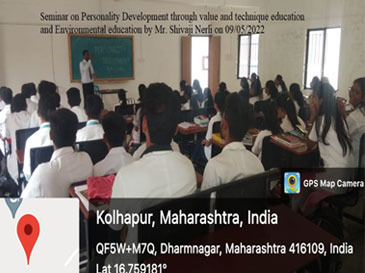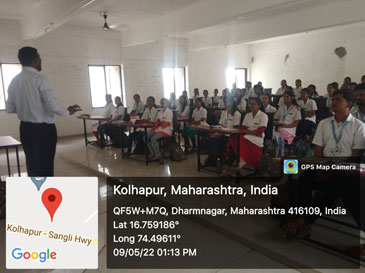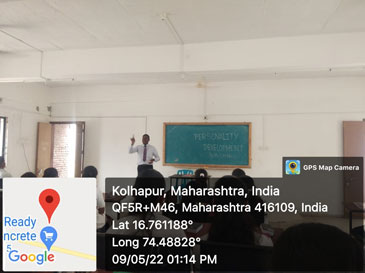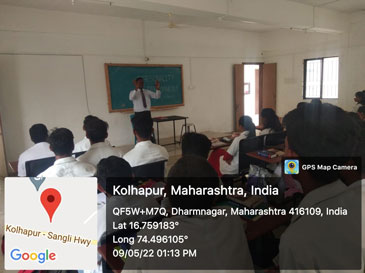 Celebration of World Homoeopathy Day – seminar by International Speaker Dr.Vidyadhar Khanaj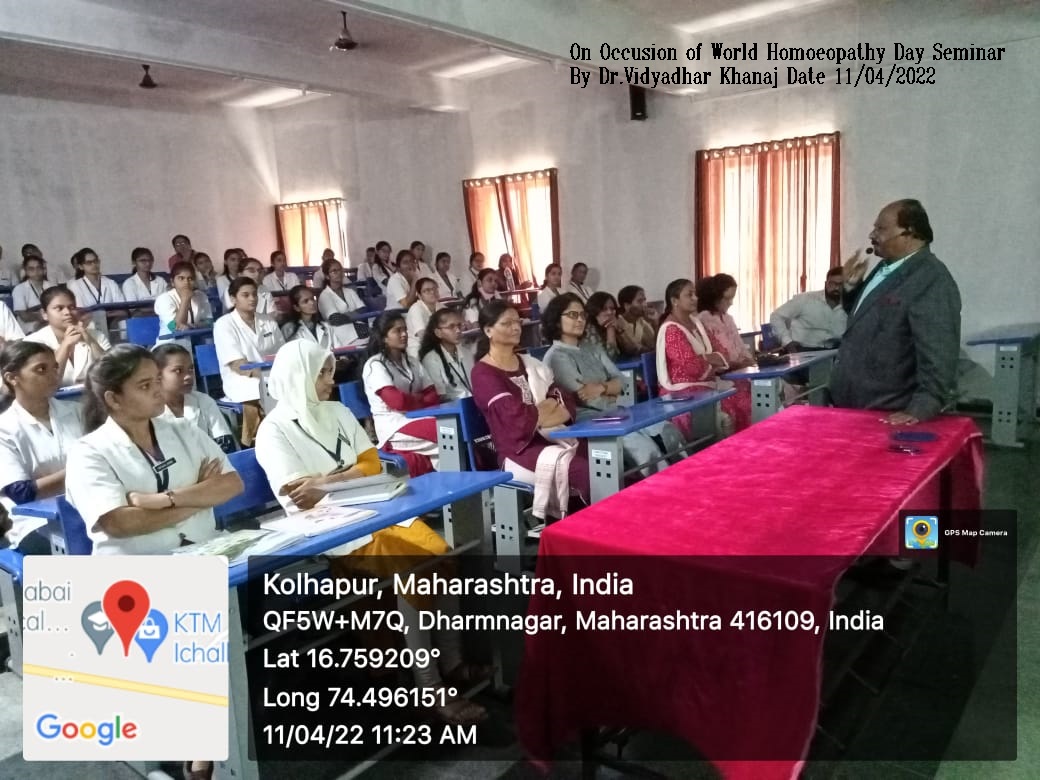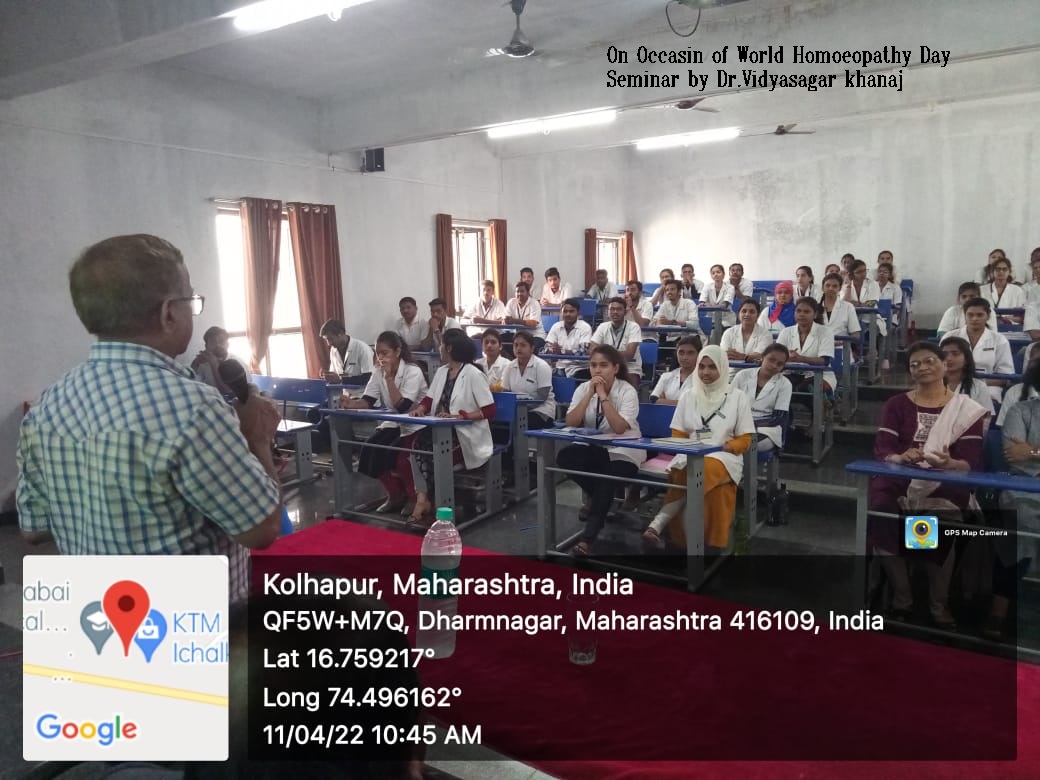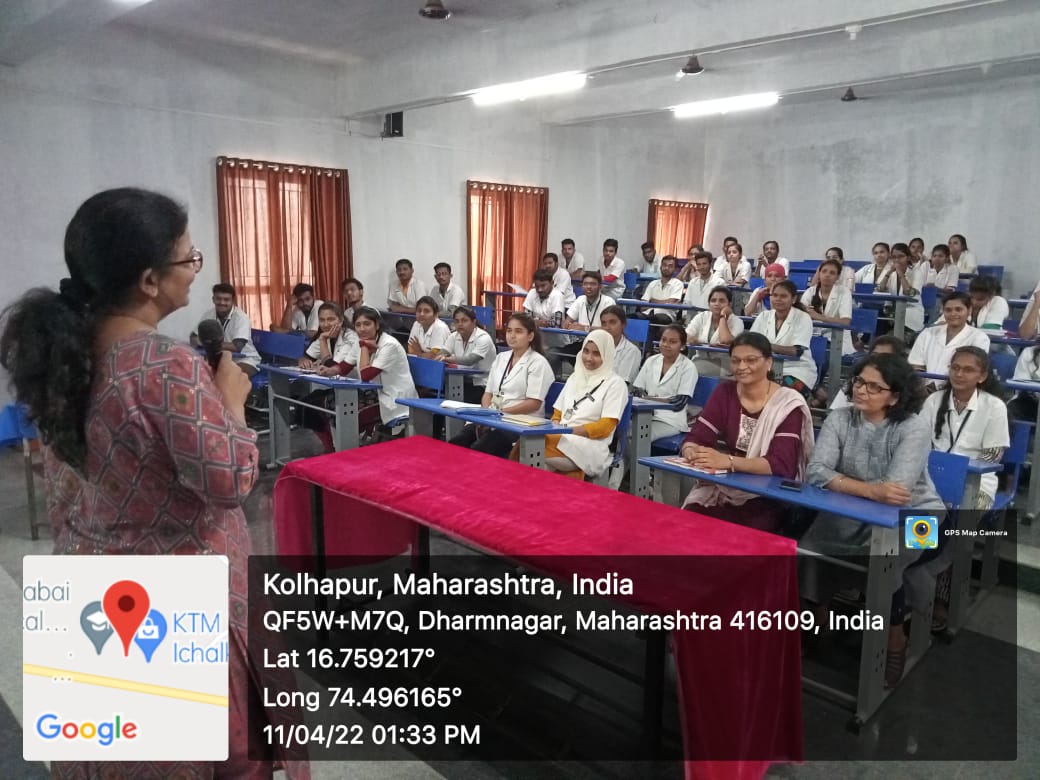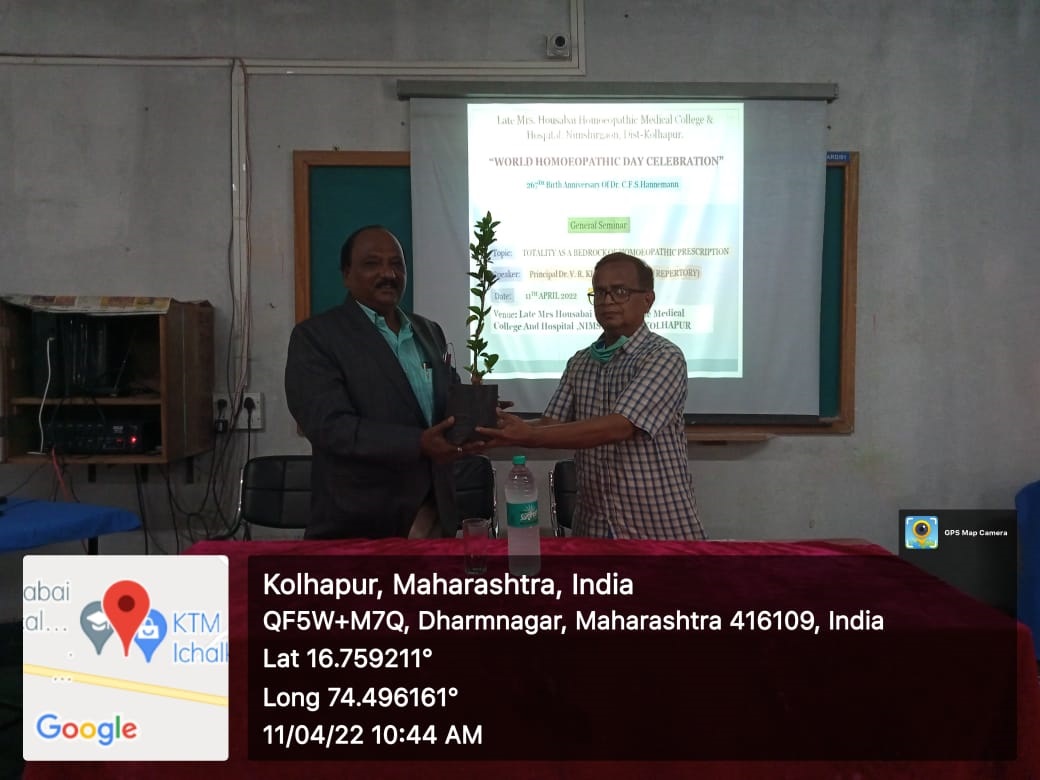 Psychogenic Gastric Disorders with homoeopathic Management by Dr.Jitendra Mali Date -06/04/2022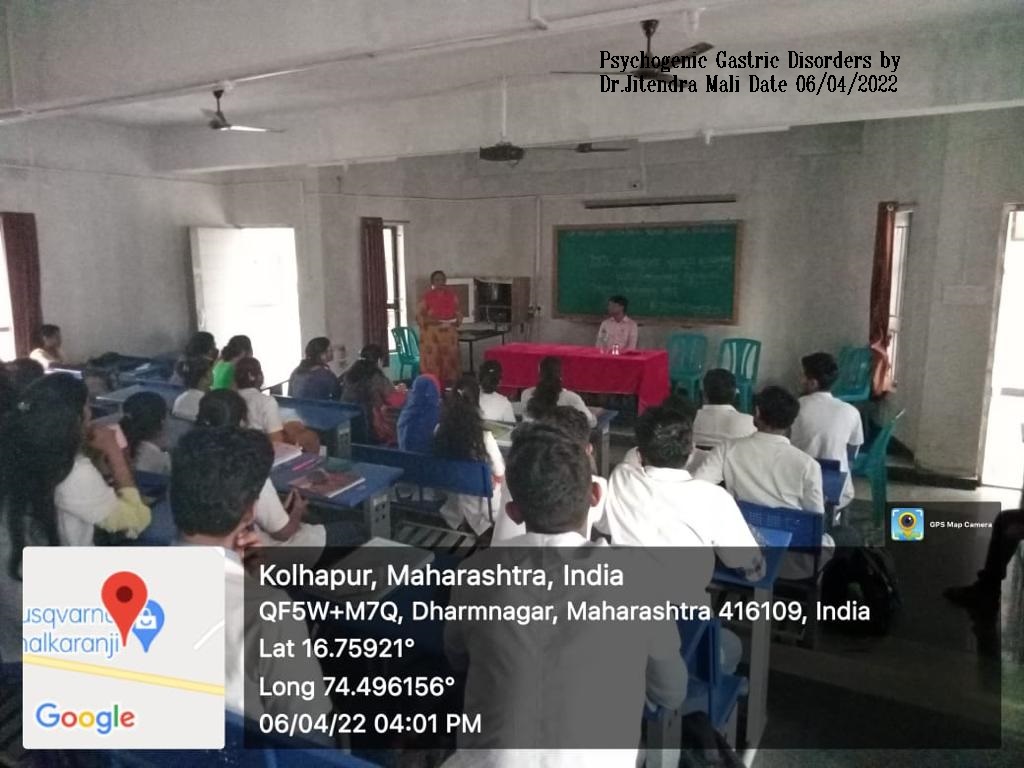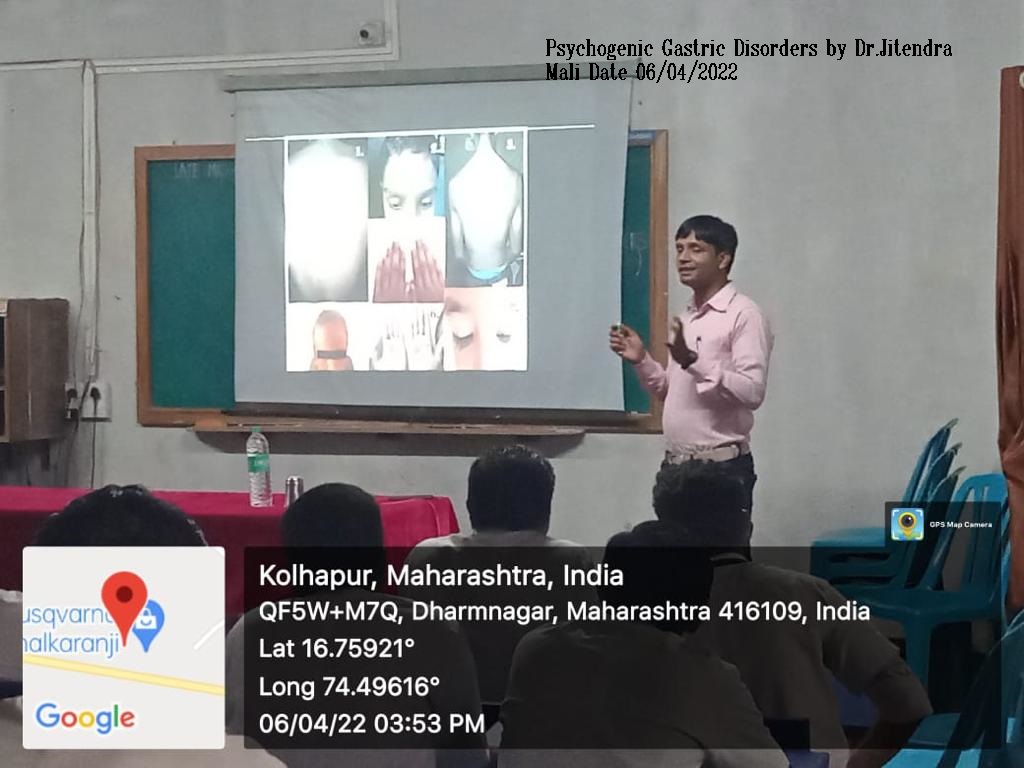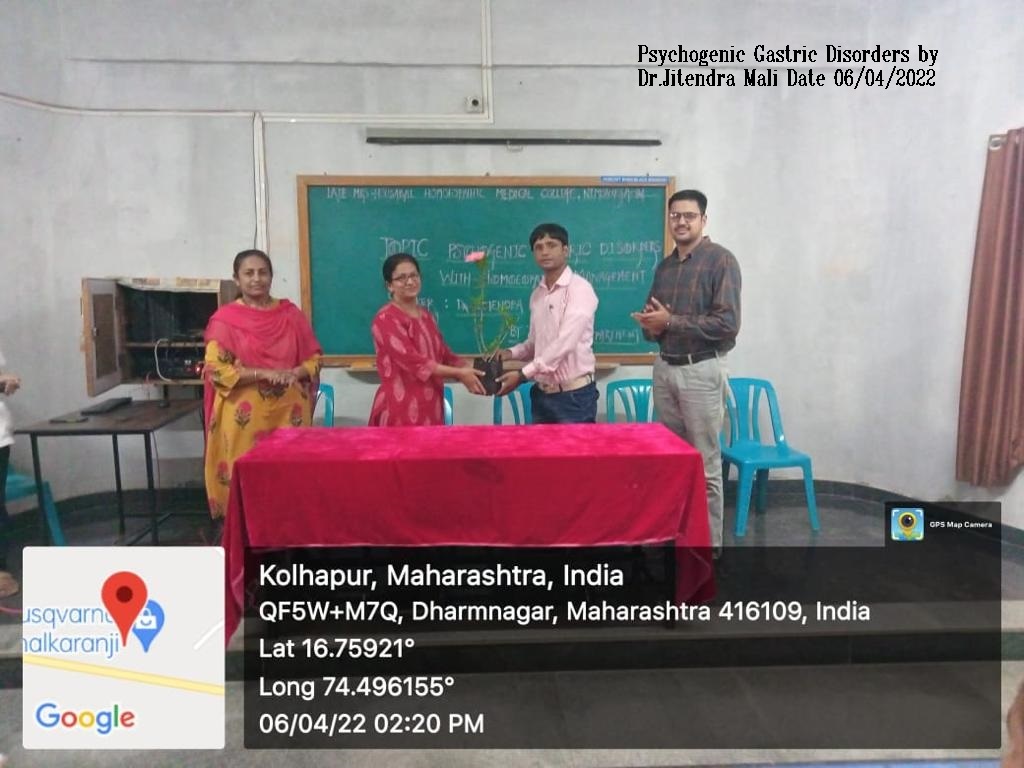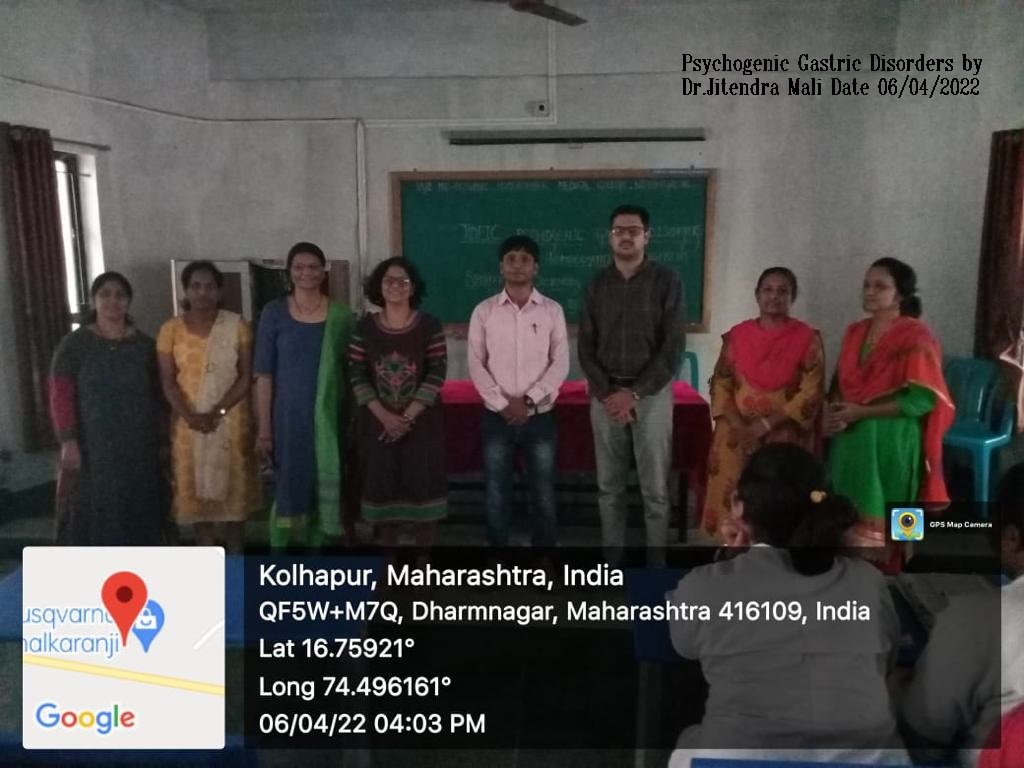 Celebration of "मराठी भाषा गौरव दिवस"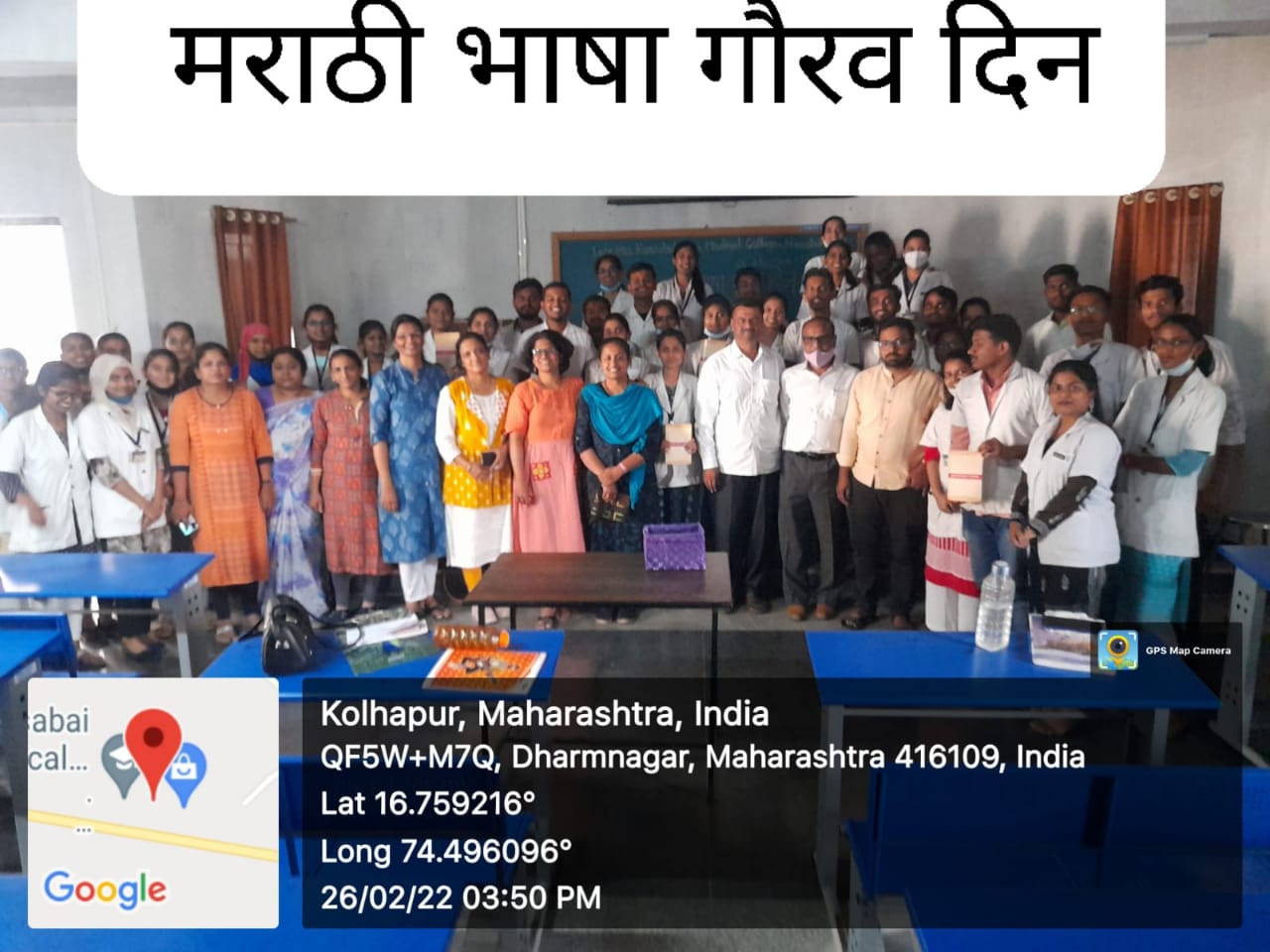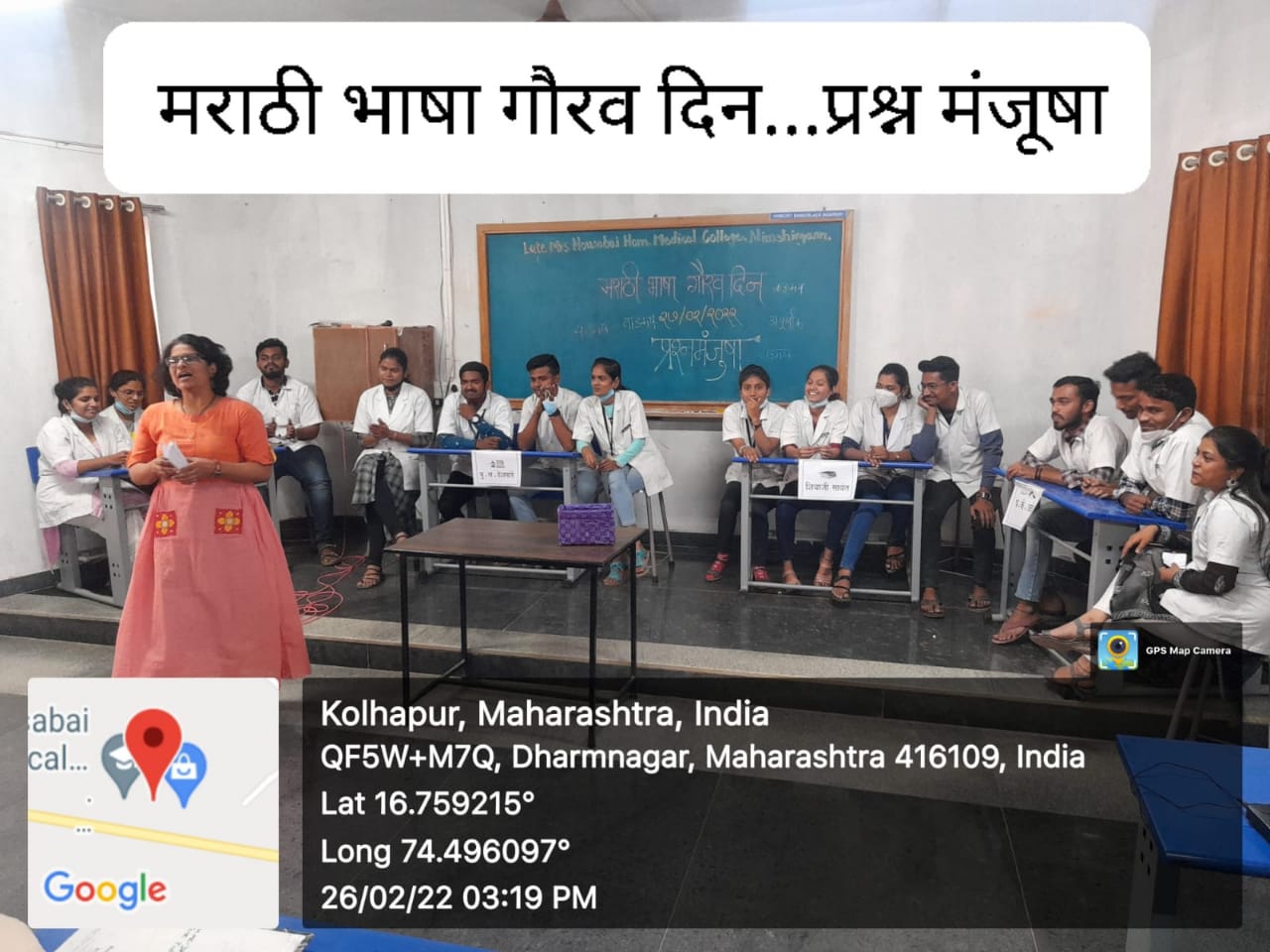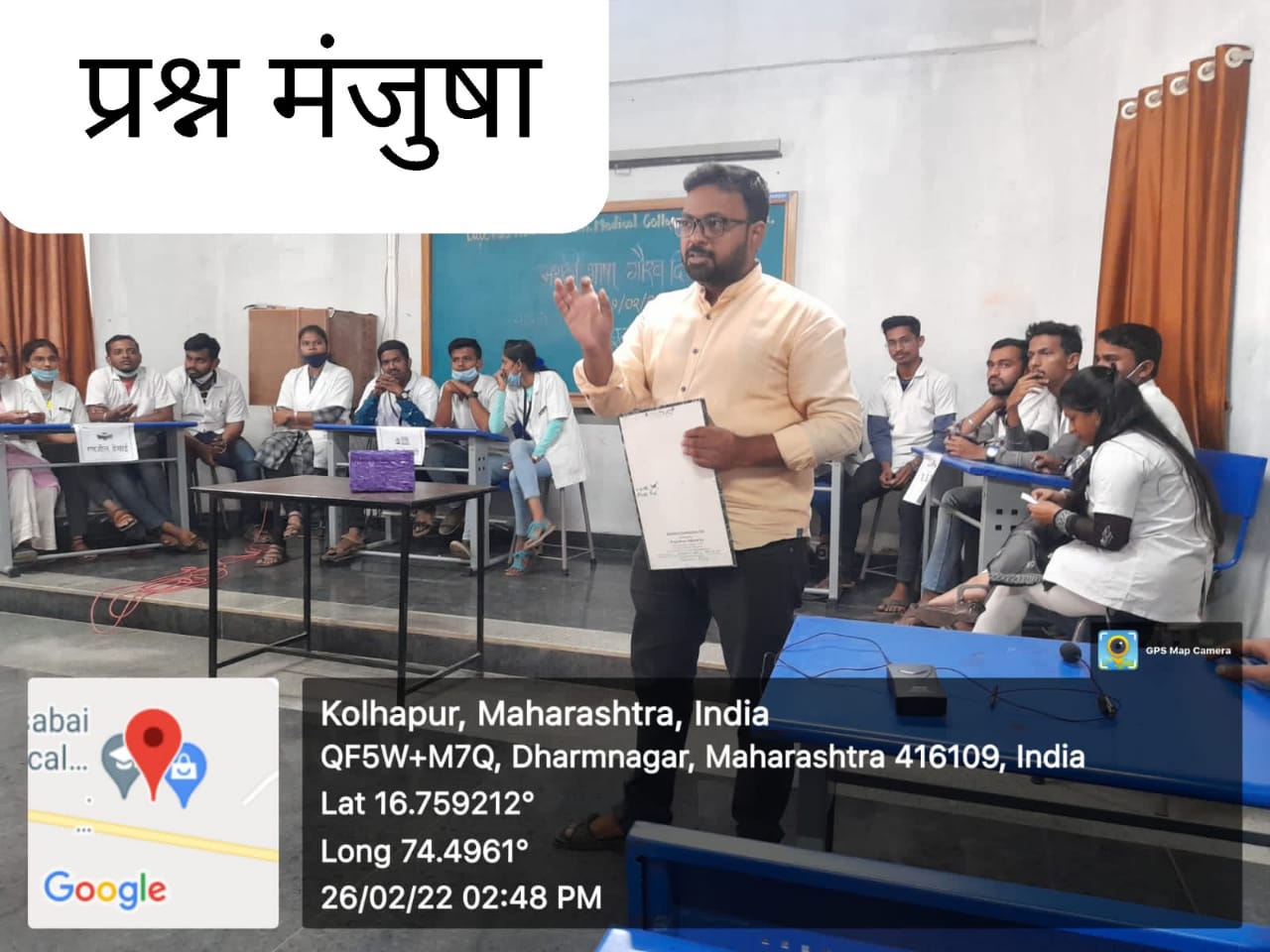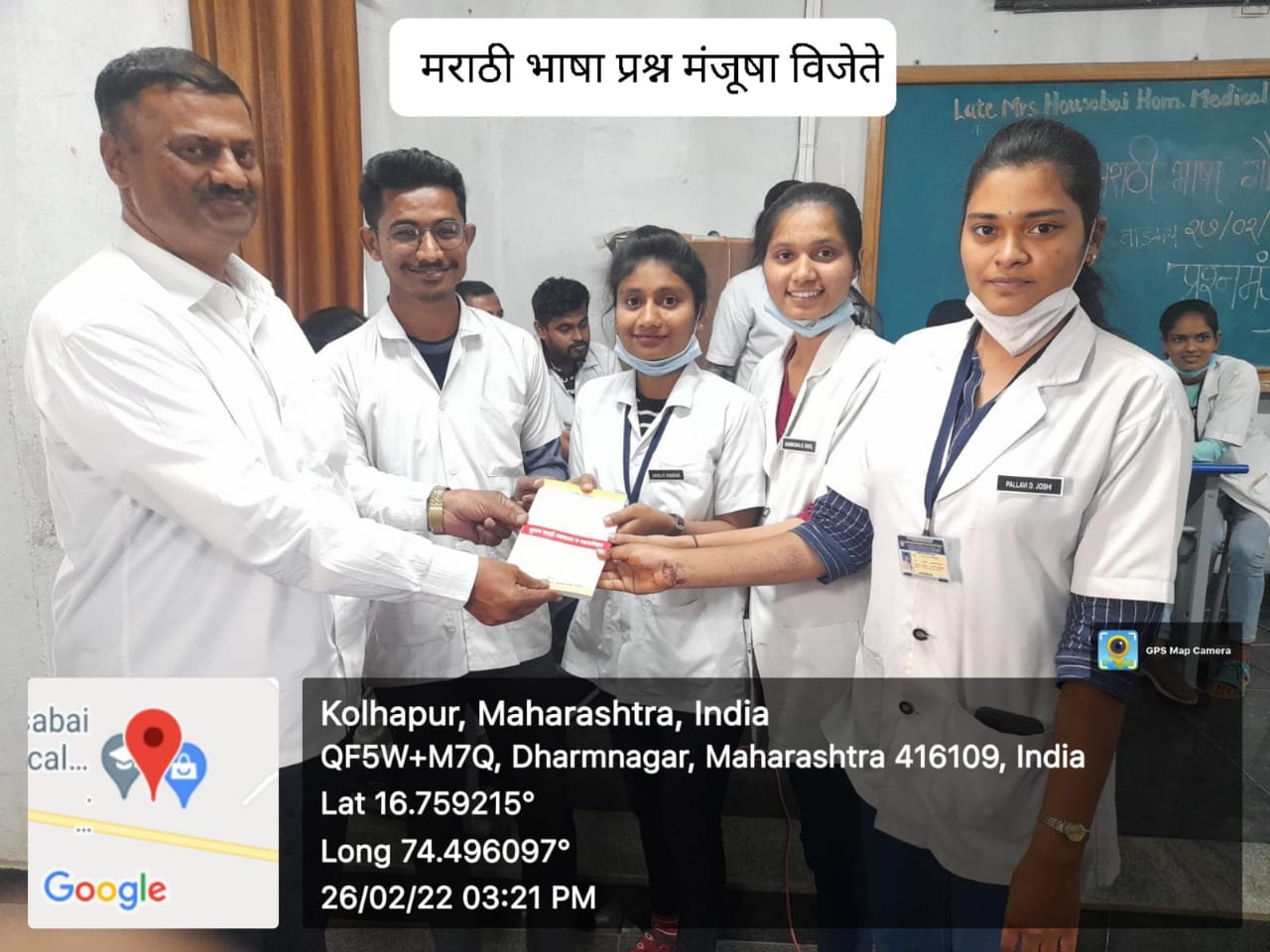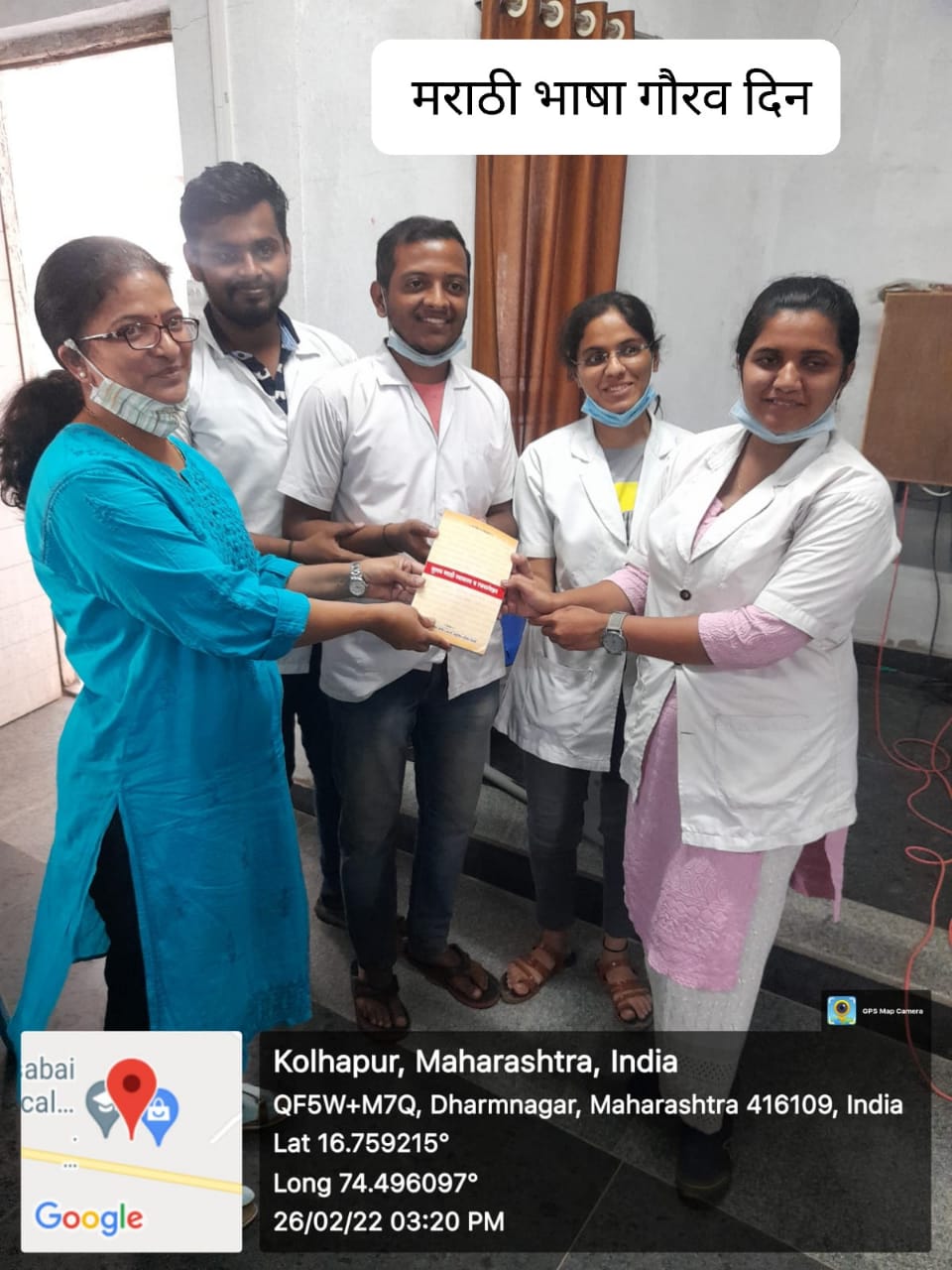 Personality Development Seminar by Mr. Rajesh Chavan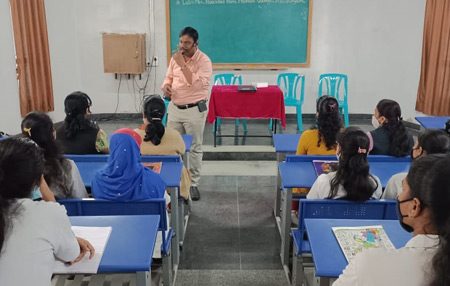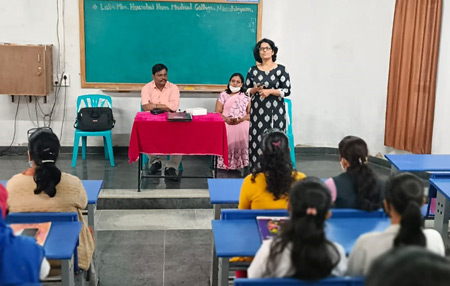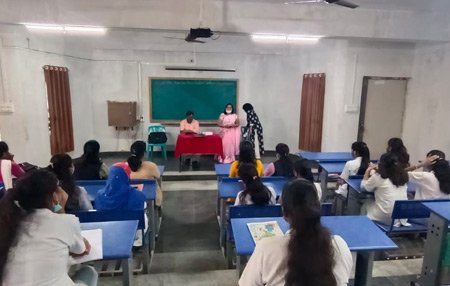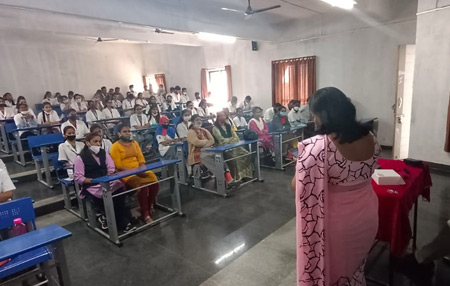 SEMINAR ON WRITING AND PUBLISHING A RESEARCH PAPER BY
DR SURAJ D. UMDALE ON 16 TH FEB'2022 ARRANGED BY RESEARCH COMMITTEE.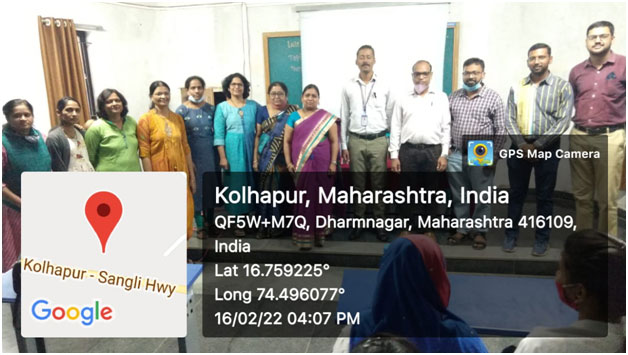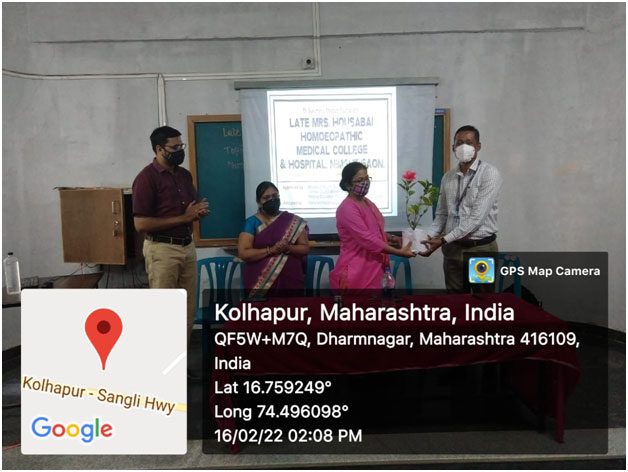 Common Dental Disorder by Dr.Vasundhara a.Ghodate Date 07/01/2022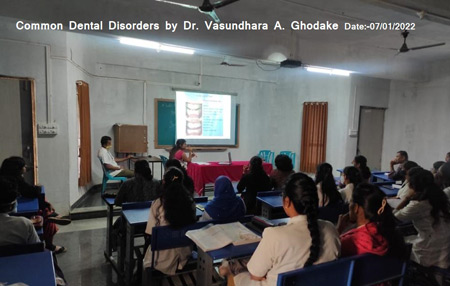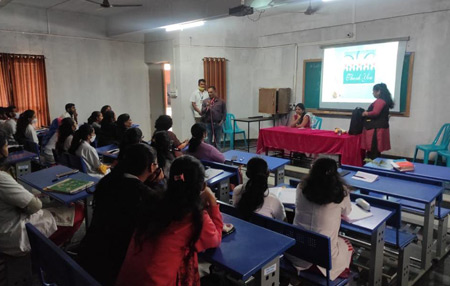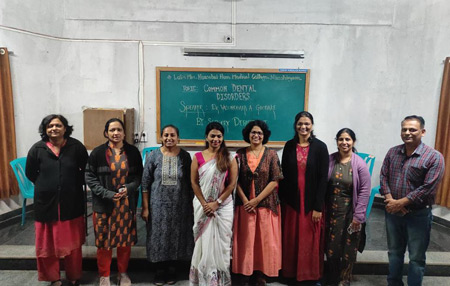 Personality Development Seminar by Mr. Rajesh Chavan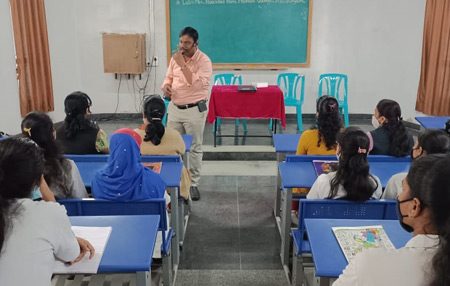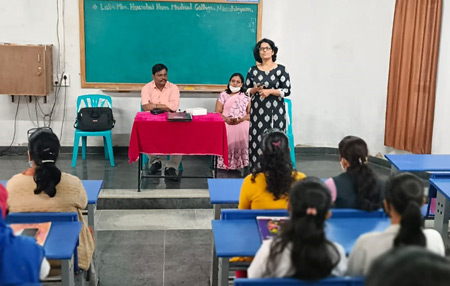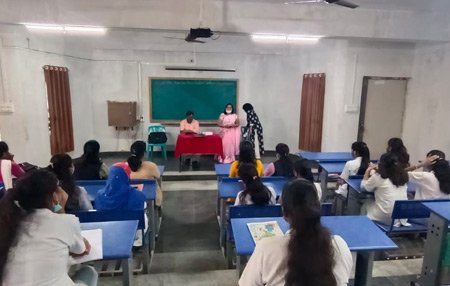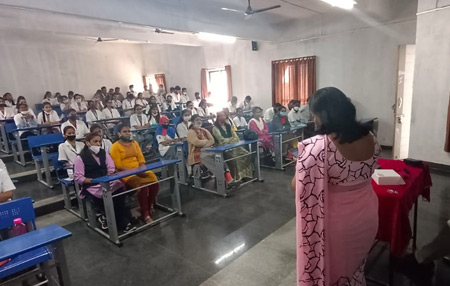 Common Dental Disorder by Dr.Vasundhara a.Ghodate Date: 07/01/2022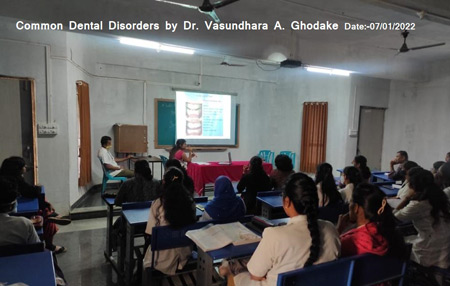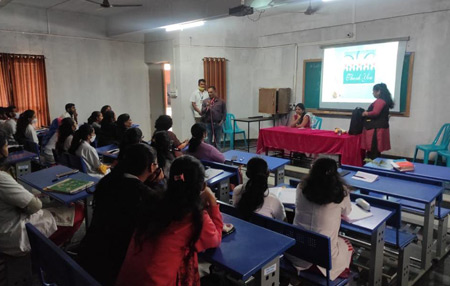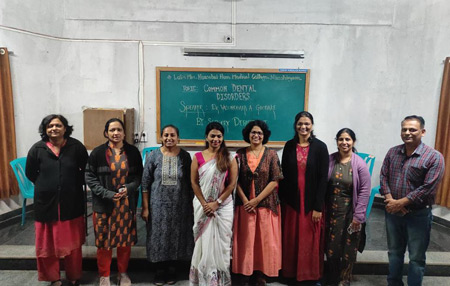 Personality Development Seminar by Mr. Rajesh Chavan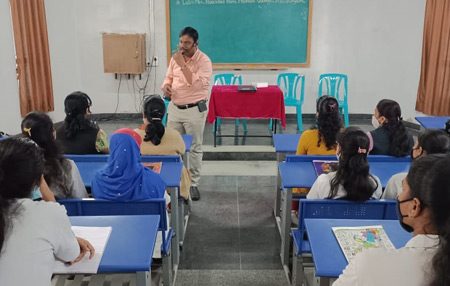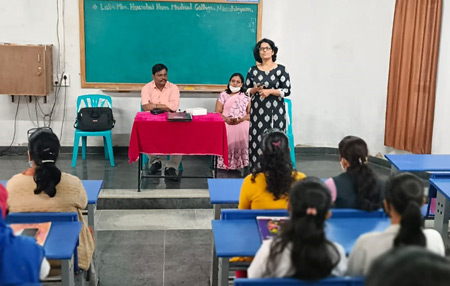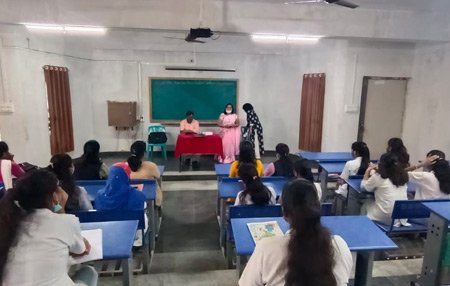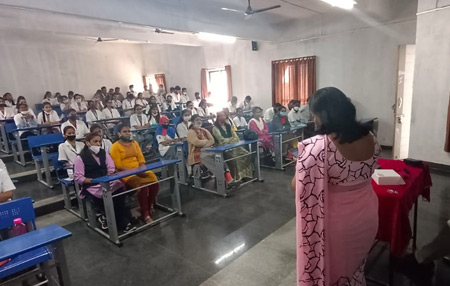 HHMC FMT field Visit – District & Sessions Court Jaysingpur with Bar Association President Adv. T. F. Attar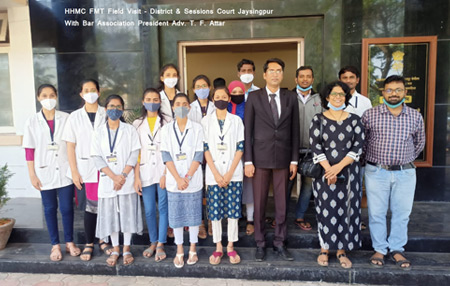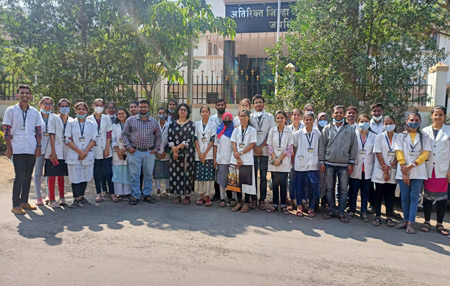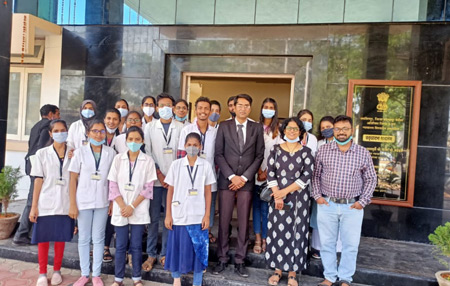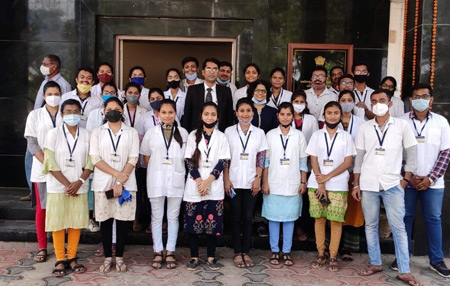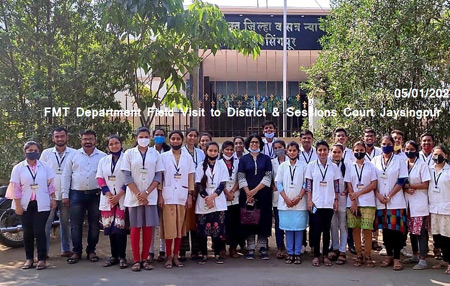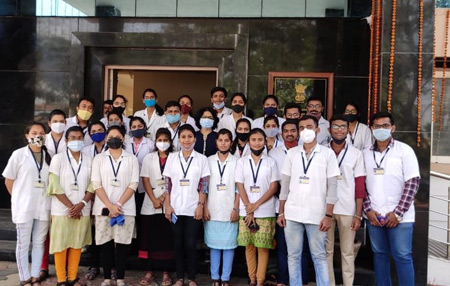 Women Complaints Redressal Sensitization Seminar by Mrs. Vasundhara Kole Date:- 17/12/2021